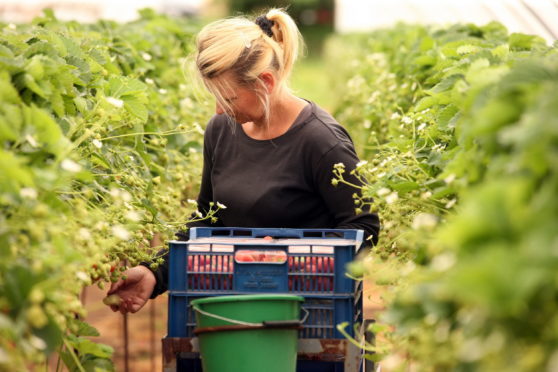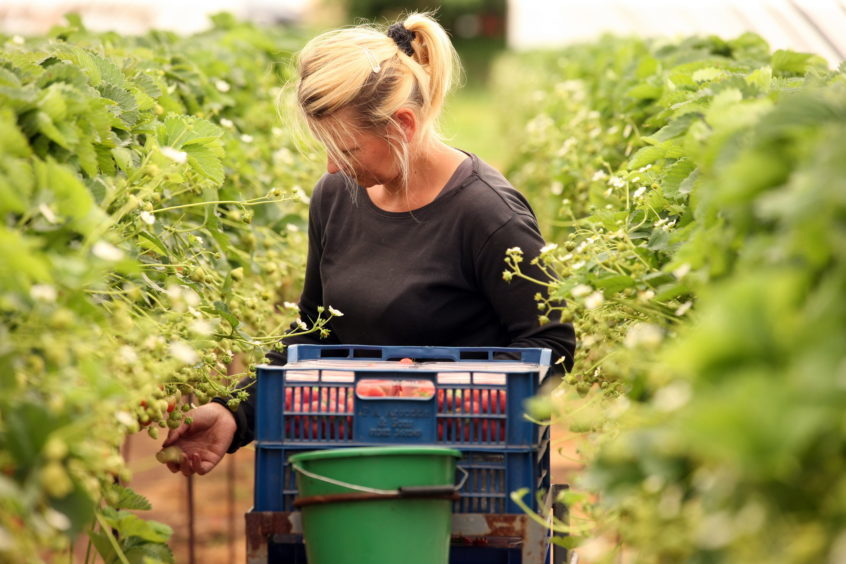 Farmers in Tayside and Fife have led the backlash against a "ridiculous" plan to issue only 2,500 visas a year to overseas pickers.
The Home Secretary confirmed on Thursday a migrant workers scheme to ease the labour shortages that threaten to bring Britain's fruit and vegetable industry to its knees.
Angus Growers said the low numbers involved mean the pilot will do little to improve their recruitment crisis.
SNP MPs have slated the visa cap of the revived seasonal agricultural workers' scheme as "quite frankly absurd".
The pilot will last two years and provide a 2,500-strong annual workforce for British farms from outside the European Economic Area. The visas will last six months, starting in spring next year.
William Houston, from farming collective Angus Growers, expects to be short of at least 600 fruit-pickers again next year.
He said while "at least it's a start" the small number of visas available will "not achieve anything significant for the industry".
Mr Houston added: "It's kind of crazy because they've obviously done the work to calculate what's needed to allow people to come here and enable them to work and everything else.
"But then they've cut short on actually making it worthwhile because there aren't enough people.
"It's as ridiculous as anything else to do with Brexit."
Pete Wishart, the Pertshire MP who chairs Westminster's Scottish Affairs Committee, said he was glad the UK Government has stated to listen to farmers, but slammed the numbers involved as "quite frankly absurd".
"Farmers in my constituency have already acknowledged that this number is abysmally low given the number of workers that the sector actually requires," the SNP politician said.
Murdo Fraser, the Perthshire MSP, said the trial is "welcome news" and showed the Conservatives are listening to farmers and acting on their concerns.
He praised Kirstene Hair, the Tories' Angus MP, for leading the campaign to revive SAWS.
Home Secretary Sajid Javid said: "This pilot will ensure farmers have access to the seasonal labour they need to remain productive and profitable during busy times of the year.
"I am committed to having an immigration system that reduces migration to sustainable levels, supports all industry and ensures we welcome those who benefit Britain."
Will Scotland see any of the new workforce?
The visa cap on non-EU seasonal workers should be raised if the Home Office trial is a success, says the Scottish Secretary.
David Mundell also said the country could benefit from more than its proportional share of the new workforce.
Earlier, a Tayside and Fife grower raised fears that Scotland will see none of the extra labour.
Mr Mundell said on Thursday: "The way in which it will operate across the UK will depend on the applications, so it won't be 10% for Scotland, it could be significantly more.
"I see it as a first step. If it is a successful pilot then we can move forward to increase the numbers."
Asked if he pushed for a higher figure than the 2,500, Mr Mundell said: "We pushed very hard to get a pilot and to get the urgency of the issue and that's why it will start at the beginning of the next season."
Angus Growers, a group of farms located mainly in Perthshire, Fife and Angus, was 15% short of the 4,500-strong workforce it needs each season, leading to fruit rotting in fields.
William Houston, the general manager of the fruit producers, fears the fresh workforce will not make it north of the border. "We are 400 miles further to come than Kent farmers.
"Kent could absorb all of them and still be needing more," he said.
"There is a good possibility none of them will get this far north."
The pool of EU workers has dried up in recent years in part because of improving Eastern European economies. Brexit has also been blamed for putting off potential recruits.
Mr Mundell said the non-EEA workforce under the scheme is a new source of labour on top of what is already available on the continent.
The Tory MP added: "Under the transition arrangements that will operate until December 31, 2020, EU nationals will still able to come to the UK exactly as they are able to do today."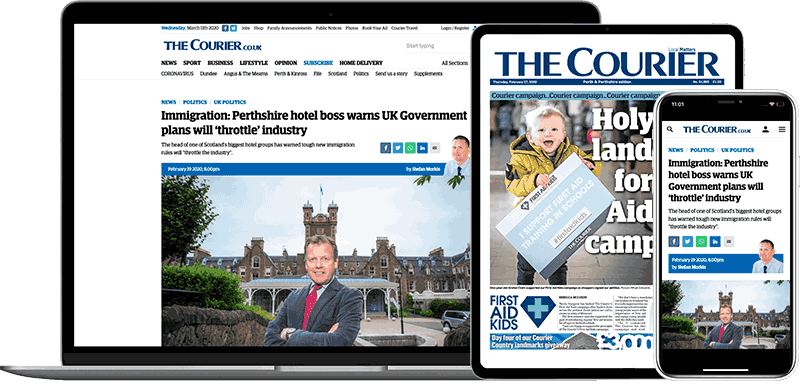 Help support quality local journalism … become a digital subscriber to The Courier
For as little as £5.99 a month you can access all of our content, including Premium articles.
Subscribe