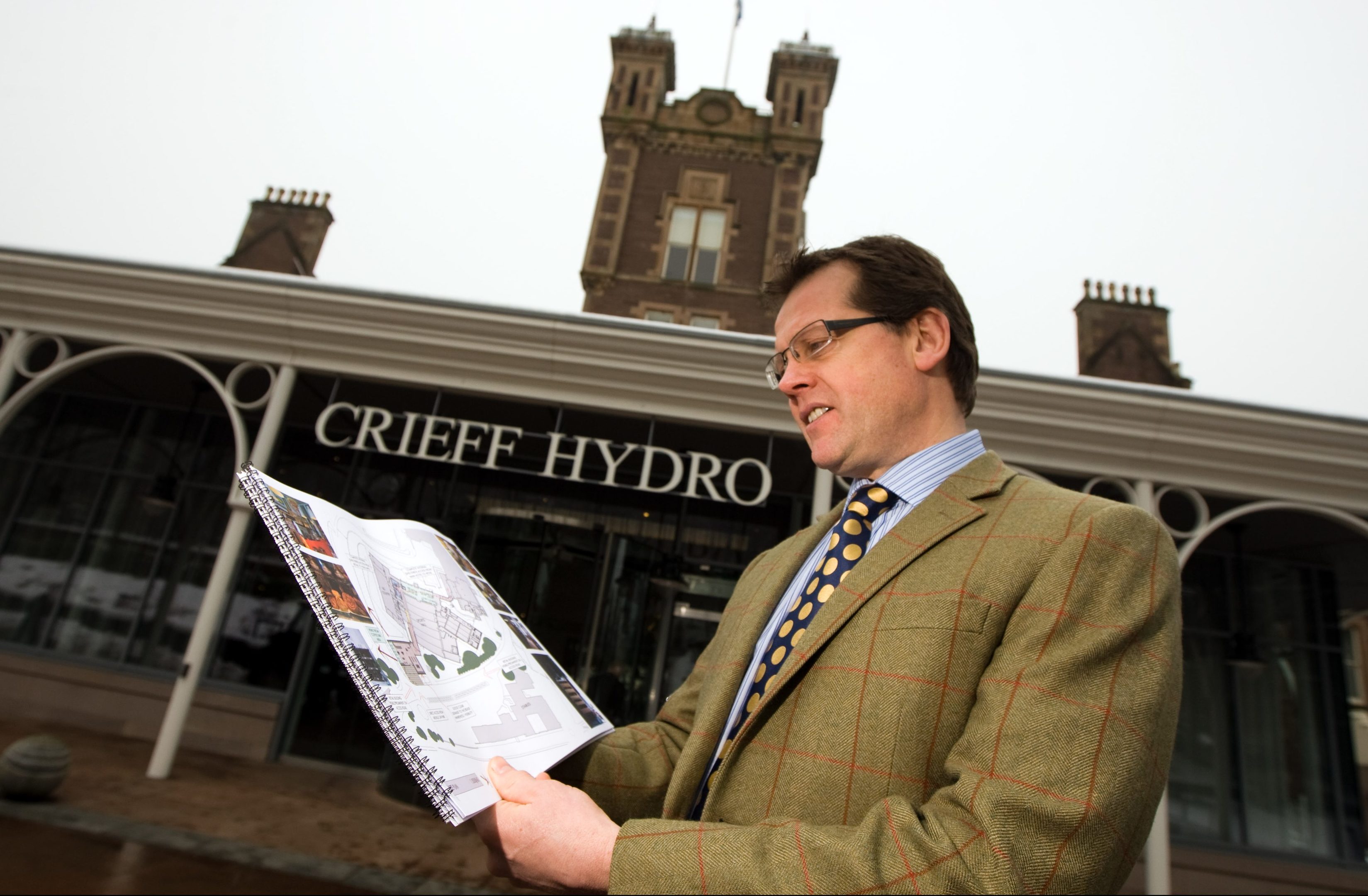 Millions of pounds of investment in the tourism industry planned for Perth and Kinross has gone to other parts of Scotland due to a planning row, a leading hotelier has claimed.
Crieff Hydro Hotel chief Stephen Leckie wanted to invest £100 million to expand the complex and build care home facilities, but lost patience when his applications for planning permission were turned down by council bosses three times in the last five years.
He attacked the council for its "disgraceful lack of commercial ambition" and said the costs of making a fourth application were too prohibitive.
He said the planned investment had now been ear marked for other Scottish tourism destinations in the Borders and on the West Coast.
Mr Leckie said: "These guys turned Crieff Hydro's application for planning down three times in the last five years. They say they want to encourage local investment. Well – no they don't. They keep saying no to me."
The Crieff Hydro East scheme would have seen 200 holiday lodges, a 100-bed care home, assisted living accommodation for around 100 residents, leisure facilities, a farm shop and a café built on land near Gilmerton.
The council first rejected the plan in July 2016 because the developers had not submitted a report on air quality on time. That decision was later upheld by the local authority's local review body.
Mr Leckie's Crieff Family of Hotels includes Peebles Hydro, the Isles of Glencoe Hotel, the Yorkshire Hotel and Hotel Ballachulish.
He said he "despaired" of Perth and Kinross council's lack of commercial ambition.
"We're trying to grow our business in this area. They've turned me down three times in the last five years and told me to reapply. Well, that costs £50,000 and what if they say no again? I can't take that risk," he said.
"The money has gone elsewhere. It's gone up the West Coast to Ballachulish and Glencoe and down to Peebles where we're spending millions there. The investment is not in the area."
A spokesperson for Perth and Kinross council said senior council officers were looking to meet with Mr Leckie "as soon as is mutually convenient" to discuss the issues.
She said the council was committed to working with the hotelier to "explore sustainable options" to the ongoing impasse.
She said the previous application had been turned down as "all information necessary for the application to be considered and determined in line with the normal planning process" had not been provided.
"On 11 January 2018, our planning team provided the applicant's agents with a list of requirements that would need to form part of a resubmission. To date no new application for planning permission has been received," she added.