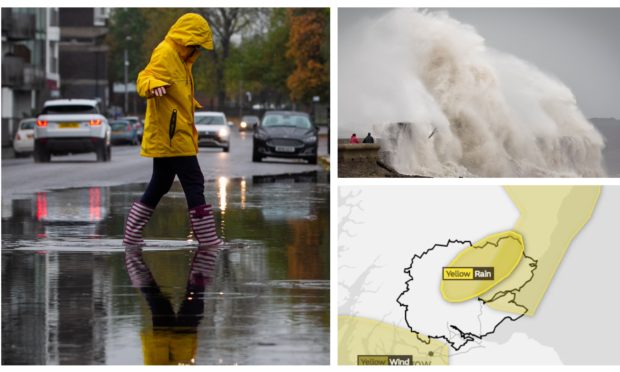 The Met Office has issued a series of weather warnings for Tayside and Fife as the region prepares to be hit by Storm Diana.
A "major change" in the UK's weather is expected in the coming days as the weather systems sweeps in from the Atlantic.
A huge downpour of rain is predicted to batter parts of Scotland, including Tayside and Fife, from Wednesday afternoon until the evening.
This could be accompanied by winds of up to 70mph.
The Met Office has placed a yellow warning of rain across Tayside from noon until 11pm on Wednesday and another one for wind from noon on Wednesday until 2am on Thursday.
A third wind alert is in place from 9am until 9pm on Wednesday.
Storm Diana, named by the IPMA Portuguese weather service, is currently threatening the Azores and is due to make itself felt over western parts of the UK on Wednesday.
The Met Office statement on the weather warnings states: "Rain will become persistent and heavy at times across parts of north-eastern Scotland on Wednesday afternoon and evening.
"Accumulations of up to 50mm (2in) are likely on high ground. This will come on top of rainfall on Tuesday, and melting snow."
The Met Office warned that Wednesday's rain could lead to flooded roads, homes and businesses; while the strong winds could lead to widespread travel disruption.
The forecaster added: "A very unsettled spell of weather is expected with strong southeasterly winds developing.
"Wind gusts of 60mph are expected, with some more exposed locations seeing 70mph gusts.
"Later in the day, gusts of 70mph-75 mph are expected to become more frequent across Shetland, where sustained wind speeds could reach 60mph."
Dan Harris, deputy chief meteorologist at the Met Office, said: "It now looks very likely that we will see a major change in the UK's weather early in the week ahead.
"We expect spells of wet and windy weather to sweep across the UK from the south west from Tuesday, although at the moment there is uncertainty around the timing and the focus for the heaviest rain and strong winds by Wednesday as Storm Diana approaches our shores."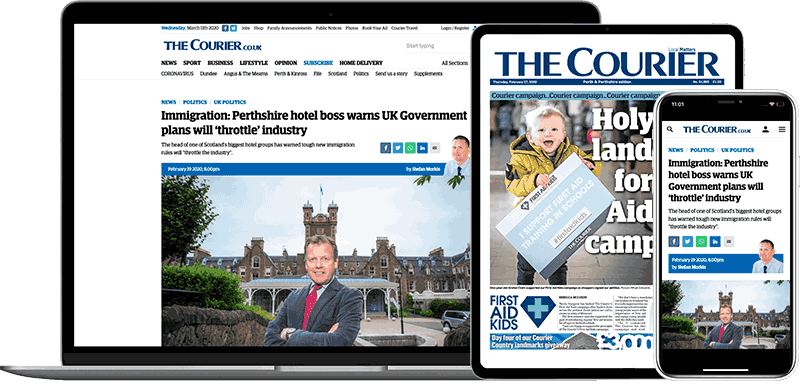 Help support quality local journalism … become a digital subscriber to The Courier
For as little as £5.99 a month you can access all of our content, including Premium articles.
Subscribe