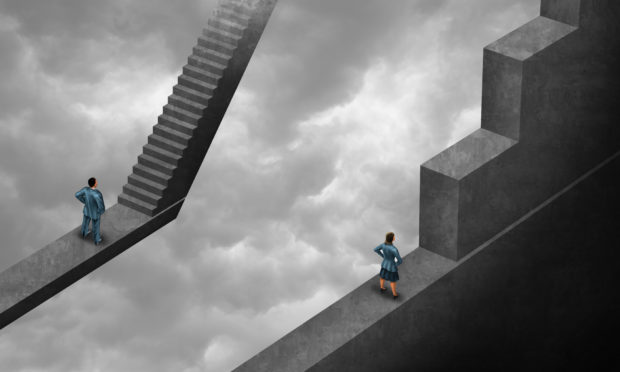 New figures show that employers across Tayside and Fife are mostly bucking a Scotland-wide trend which has seen an increase in the gender pay gap.
The number of companies in the country paying women and men the same amount has dropped from 102 to 94, while the number who pay female workers more has remained stagnant at 77.
Most of an expected 10,000 UK organisations published their gender pay comparison by midnight on Thursday.
Companies employing more than 250 workers who did not provide information on any pay difference between men and women face a fine.
The number of employers in Courier country with a "zero pay gap" has risen from 12 to 17, a 42% increase.
Tayside legal firm Thorntons Law, which has the biggest gap in Dundee, saw a drop from 37.2% to 29%.
In the City of Discovery there are five companies where men make more than women, four where both earn an equal amount and two where women earn more.
Gender pay gap has widened in many companies, figures suggest
In Angus there is only one company where men earn more than women, one where both earn the same and one where women make more.
In Fife there are 15 firms where men earn more than their female counterparts, eight where both sexes earn the same and two where women earn more.
There are also 15 companies in Perth and Kinross where men earn more than women, four where both make the same and one where women earn more than men.
Jenny Gilruth, an SNP MSP in the Scottish Parliament, said: "The gender pay gap is smaller in Scotland than it is in the UK, but our economy could benefit by a further £15 billion if we had the powers to fully eradicate that gap between male and female workers.
"The evidence is clear: better opportunities for women to participate fully in our economy means improved performance overall.
"We have the opportunity to achieve more in Scotland when it comes to equality than the painfully slow progress Westminster has delivered."
More on this story, including reaction from local businesses, will appear in Saturday's edition of The Courier.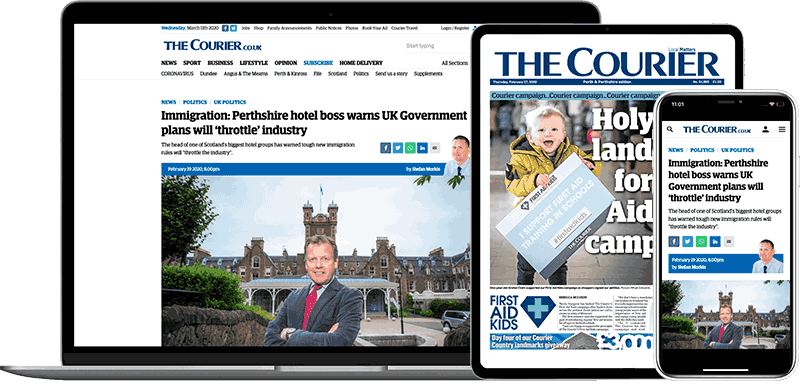 Help support quality local journalism … become a digital subscriber to The Courier
For as little as £5.99 a month you can access all of our content, including Premium articles.
Subscribe