Tickets to see one of the cinematic events of the decade are selling out rapidly across Tayside and Fife.
Locals were among the thousands of film fans across the UK to attend midnight screenings of the Marvel Cinematic Universe's (MCU's) biggest ever film, Avengers: Endgame, on Thursday morning.
The blockbuster – which is the climax to 11 years and 22 films in the MCU – is certain to be a box office success, with some analysts refusing to rule out a colossus opening weekend of $1 billion, about £772 million, in global ticket sales.
However, one year on from Infinity War's epic cliffhanger, many are having to wait a little longer to find out how Iron Man, Captain America and their comrades can stage a fightback against villain Thanos.
And tickets to see the film on Thursday, Friday and even Saturday are becoming rarer and rarer in Dundee, Perth and Fife.
Cineworld Dundee's 6pm, 6.15pm and 7.20pm Thursday screenings of the film had already sold-out as of late afternoon; with few tickets available for the 7pm, 7.40pm, 7.50pm and 8.30pm showings.
More were available for the 3D showings at 6.30pm and 8pm.
And just a handful of tickets are left for the 7.30pm Imax and regular 8pm screening. at the Perth Playhouse. The 8pm showing had almost sold-out as of late on Thursday afternoon.
Friday's 7.30pm Imax screening has also nearly sold-out.
A look ahead at the weekend shows that briefs for all of Friday night's screenings at the Fair City cinema are also selling rapidly.
Tickets are being scooped up fast for all three of Saturday's Imax showings, with more availability for the Sunday ones.
At Dundee Contemporary Arts (DCA), screenings at 1pm and 7.30pm on Friday have sold-out.
CODE GREEN! Our 19:30 #AvengersEndgame screening this Friday is now SOLD OUT. Still some tickets left for the 13:00 / 15:30 shows and the rest of the weekend. Book here, tickets from £5: https://t.co/FUAV461ZLl #Hulk #DCAcinema pic.twitter.com/o0Tyu50gRH

— DCA (@DCAdundee) April 24, 2019
No information on availability at the Dundee Odeon was accessible online.
In Fife, St Andrews' New Picture House Cinema said tickets for Avengers: Endgame were "getting close to selling out".
Tonight's 7.55pm showing at the Kino in Glenrothes has sold-out.
Briefs are also said to be "going fast" at the Chalmers Filmhouse in Arbroath.
The film, which has a huge 182-minute running time, has been met with critical praise.
In The Guardian, Peter Bradshaw awarded Endgame a perfect
five-star score, writing: "As an artificial creation, the Avengers have been triumphant, and as entertainment, they have been unconquerable."
The Atlantic magazine described the film as the "perfect goodbye".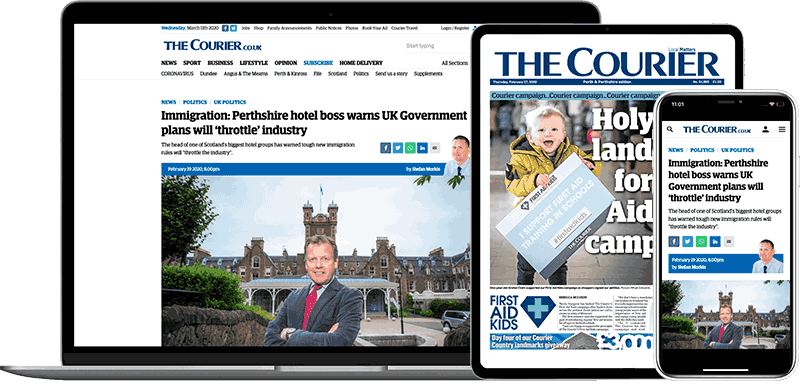 Help support quality local journalism … become a digital subscriber to The Courier
For as little as £5.99 a month you can access all of our content, including Premium articles.
Subscribe