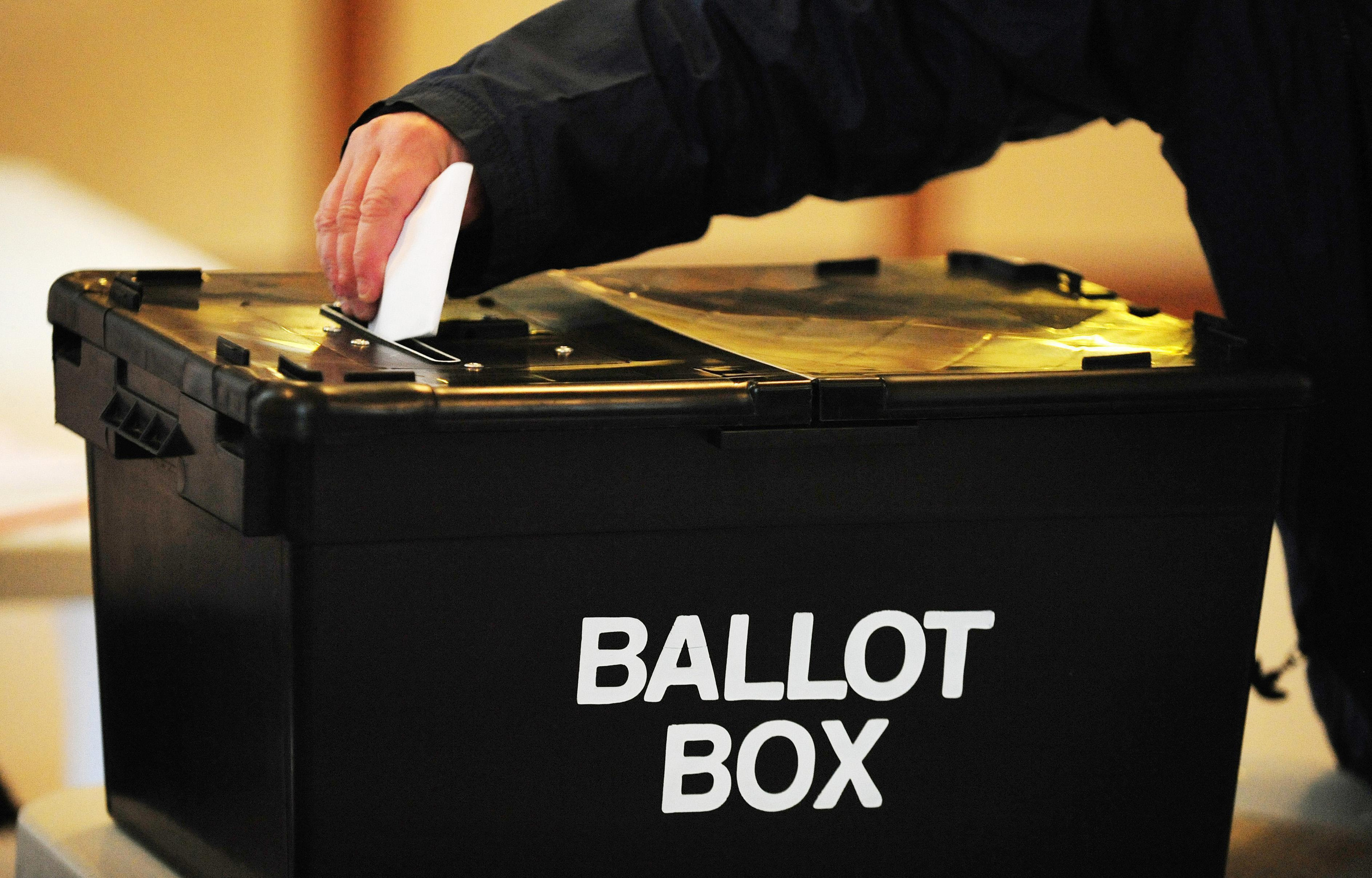 Sir, – Election season begins with a plethora of promises to entice votes from those who have to pay for them, electing those to spend money wisely and frugally.
Smaller parties with little hope of government give out magic pencils with three wishes each and say it will cost only one penny extra for anything desired.
Socialists promise free access to the internet and a return to nationalisation with a four day week instead of the old three-day week usually associated with unions, and nationalised industry.
So, overtime will be available to everyone, not just train drivers.
Conservatives promise future prosperity and independent control of a worldwide trading nation recently exited from Europe.
Scots, however, get more of the same old referendum mantra or else that nationalists will lead the country to a promised land of milk and honey, regardless of the cost ,the suffering, or however long it takes.
Nothing else matters.
Both significant leaders of potential government have confirmed no Scottish referendum, or none for five years.
Would it not be a sort of promised land to be free for five years of any mention of you know what, and see the media full of reports about success in education, health, transport, social services, and millions of pounds of foreign investment being spent on real contracted jobs and technology.
Alan Bell.
Roods,
Kirriemuir.
Who should Barry vote for?
Sir, – Imagine Barry Bloggs an Angus voter wondering who to cast his vote for in the forthcoming election.
He is concerned by the increasingly right wing and bullying tactics of the Conservative leadership and by the extremely left wing and indecisive Labour leadership.
Granted they are both promising to lavish enormous amounts on what they feel would be popular with voters, but they are failing to explain how these huge amounts would be funded.
Neither does he believe the SNP would live up to all their claims, and realistically be better for Scotland.
As an EU Remainer and favouring the middle ground the obvious choice would appear to be to vote Liberal Democrat.
But hold on, the last general election showed the following voting pattern in Angus: Conservative 45%, SNP 39%, Labour 13% and Liberal Democrats 3%.
This clearly indicates that any vote for the Liberals would be completely meaningless, due to the first past the post system.
The only way for this to be anything but a wasted vote, would be by the adoption of Proportional Representation throughout the UK.
So Barry then has to consider voting tactically, and decide whether a vote for the Conservatives or SNP would be the lesser evil as neither Labour nor Liberals have any chance of winning in Angus.
It would be interesting, if it could be accurately established, to ascertain how many people throughout the UK vote tactically, thus disguising what the result would be if people knew that whatever way they voted, their vote would actually count, which it would with proportional representation.
Bill Watson.
Seaton Estate,
Arbroath.
Spend now and pay price later
Sir, – Here we go. Impossible claims of government spending on unspecified projects creating hundreds of unspecified jobs feature regularly on news bulletins.
National debt is a sum due to be repaid by taxpayers in the UK.
So the unspecified government wealth creation policy is a burden on taxpayers and a gift to the population who do not pay tax.
A A Bullions.
6 Glencairn Crescent,
Leven.
SNP are keeping up pretence
Sir, – The SNP has no shortage of words to try to convince us they cannot be stopped.
Speaking on the Andrew Marr Show, the SNP's Westminster leader Ian Blackford claimed the desire for independence in Scotland is "unstoppable".
He ignores of course the inconvenient truth that most opinion polls continue to show the majority in Scotland do not want another independence referendum any time soon, nor would they vote for breaking up the UK if such a vote is imposed on them.
Yet still, it suits the SNP leadership to keep peddling talk of independence being "inevitable" as they have done since the 2014 referendum did not give the result they wanted.
Of late, Nicola Sturgeon has taken to saying that her demand for a Section 30 order to enable a referendum rerun is "irresistible", apparently wanting to buoy up the spirits of her core supporters.
But what of the rest of Scotland?
When do we get a chance to move on from all this divisive talk of how we should turn our backs on our friends, families and neighbours, just to suit the SNP's pretence of moral superiority over those we share these islands with?
Keith Howell.
West Linton,
Peeblesshire.
Spain's 'cordon sanitaire' failing
Sir, – The recent inconclusive election in Spain delivered one major beneficiary, but it was not Pedro Sánchez, the Socialist prime minister.
Mr Sánchez hoped a fourth poll in as many years might finally deliver him the numbers to break a debilitating deadlock in parliament.
Instead, the Socialist Workers' party emerged as the largest party once again, but lost three seats and must enter yet more tortured negotiations to find a way to govern.
The real celebrations took place at Vox, a far-right nationalist party.
Vox increased its share of the vote to 15.1%, won 52 seats and became the third-biggest party.
Until recently, Spain appeared immune to the right wing populism that gained ground in other European countries following the 2008 crash.
But the rise of Vox is testimony to the way in which events in Catalonia have contributed to an alarming rightwards shift in Spanish politics.
Much of Vox's rhetoric draws from a familiar populist right playbook.
Congratulations from Marine Le Pen, Matteo Salvini and Geert Wilders should concentrate minds.
The cordon sanitaire protecting Spanish politics from the far right has been well and truly breached and the spotlight is on the other parties to address this.
Alex Orr.
Flat 3,
2 Marchmont Road,
Edinburgh.
Pancreatic cancer spotlight
Sir, – I commend the McKerchar family for their walk (Family strides out for pancreatic cancer, Courier, November 13).
I am also delighted the council building, along with St Matthews Church and the theatre are to be lit up in purple as part of pancreatic cancer awareness month.
Research is needed to achieve the objective of early diagnosis as it is often not ascertained until the condition is in its late stages.
Thus the reason for the appalling survival rate in comparison to other cancers such as bowel, testicular and breast.
I had a friend who died last year with pancreatic cancer and only survived one week after diagnosis as the condition presents initially with very vague symptoms.
This is a horrendous illness with survival rates the same as they were 10 years ago.
More must be done to highlight this.
Gordon Kennedy.
117 Simpson Square,
Perth.