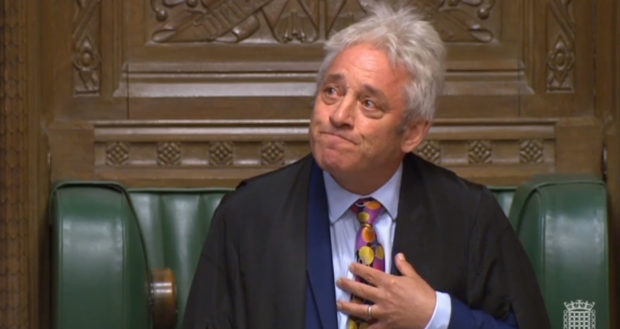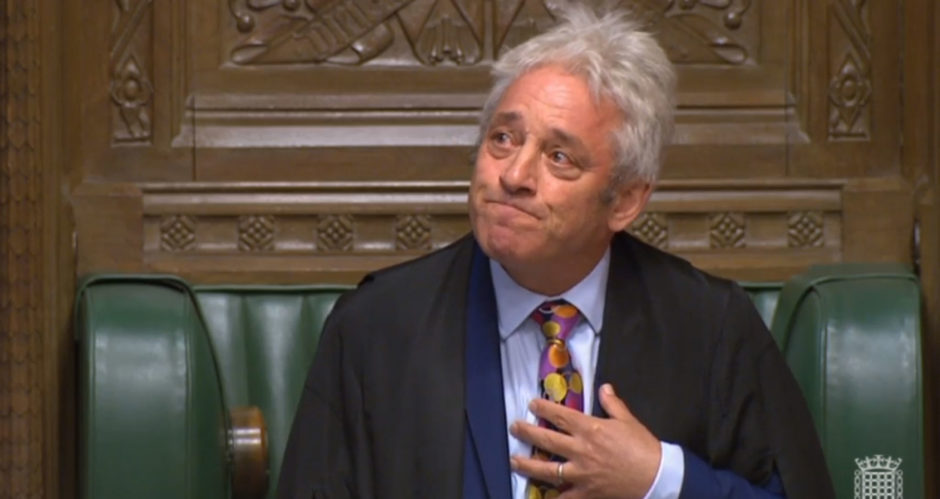 Sir, – Reading Murray Chalmers opinion piece (Respect must be reciprocal, Courier, July 22) was very refreshing on a dreich day, as the rain battered down outside on my window on the world.
He accurately articulated the differences between Westminster's planned route for the UK and the Scottish people's preferred direction of travel.
He didn't falsely describe that all is 'roses' in the Scottish Government encampment, describing the internal wrangles from the troops that 'want it now' or really, really soon.
Independence is what they want, just like the near 60% of us.
I found his critique of Prime Minister's Questions hit the mark, particularly after listening today, where Boris Johnson as is his standard modus operandi, disdainfully failed to answer the questions once again.
It was very like Admiral Nelson on the bridge of his ship putting the telescope to his blind eye, and retorting 'I see no ships!', blindly ignoring advice from other officers.
Of course Boris Johnson has his ears being filled by special advisers, aka Spads, particularly Dominic Cummings.
Murray Chalmers' description of the front bench as Riddler, Penguin, Two-Face and Poison-Ivy are so apt, these characters could have their own comic strip.
Maybe they already do.
So what is the point of PMQs, isn't there an arbiter that can tell the PM to stop and answer the question?
Bring Back Bercow; that's a great three-word sound bite.
Long may Mr Chalmers share his insight into the political strata.
Alistair Ballantyne.
Birkhill, Angus.
MURRAY CHALMERS: SNP close to victory as toothless opponents help independence cause
Undermining case and cause
Sir, – I was both entertained and bewildered by Murray Chalmers' article in which he has us careering headlong into an independence wonderland where we have no idea if the currency at our disposal will be effective in trading with our biggest partner, i.e. our current one.
We are on the brink of an era where Scotland is likely to become a victim of chronic unemployment with many businesses struggling to survive .
I cannot see the logic in trying to deal with that by alienating and detaching from our other UK partner countries.
The last thing Scottish businesses need in a crisis period is uncertainty and, quite frankly, it is a careless and selfish indulgence for politicians to stoke it.
Mr Chalmers perception that the current UK Government is run by a gathering of galoots is miles short of justification for dismantling the union.
In terms of its history this particular period of Westminster governance is a mere snapshot, yet it's difficult to imagine how an independent Scottish Government would have funded furlough and business survival on the scale provided .
There's a far bigger and longer picture to consider .
He also makes the case for Dundee being the cradle of independence and a certain irony struck me in relation to that. George Galloway, one of the city's highest profile sons, could become key to undermining the case and cause.
Andrew Duncan.
Kirkton of Largo,
Fife.
Much better off in the union
Sir, – Boris Johnson is right when he says the might of the union helped us to provide the governmental response to the Covid-19 threat.
As predictable as the sun rising in the east, Ms Sturgeon refuses to accept this, arguing that it is merely due to where the power lies, citing Ireland as an example of an independent country that has done things itself.
I can only assume our first minister was too busy raging over our prime minister not asking her permission to visit part of the nation he governs to have seen the outcome of the EU recovery funding package where Ireland will be £3,200 per person worse off.
We are much better off in the union that is the UK.
Jane Lax.
Pine Lodge,
Craigellachie.
Scottish tour is a PR disaster
Sir, – Politicians generally have no insight. Boris Johnson's visit to Scotland is ill starred.
His visit will cause Nicola Sturgeon and the Nats to rub their hands with glee.
I confidently predict that this PR exercise will be a disaster and will dwarf the crass 'sermon on the Mound' of Margaret Thatcher.
Ian Strachan.
Golf Course Road,
Blairgowrie.
Turkeys don't vote for Xmas
Sir, – The report into (alleged) Russian interference in the UK's democratic process has been published and, as Alex Bell states (Money trail of Putin's pals, Courier, July 23), is redacted so much it is nothing more than a whitewash!
Too many large corporate establishments connected to the Conservative Party will no doubt sigh with relief that nothing has turned up. Quelle surprise!!
We can now look forward to inquiries into the Scottish and UK Government's handling of the coronavirus pandemic in due course.
But don't hold your breath. These will also likely be whitewashed and not worth the paper they will be written on.
Turkeys don't vote for Christmas!
Dr David A Ross.
Carnoustie,
Angus.