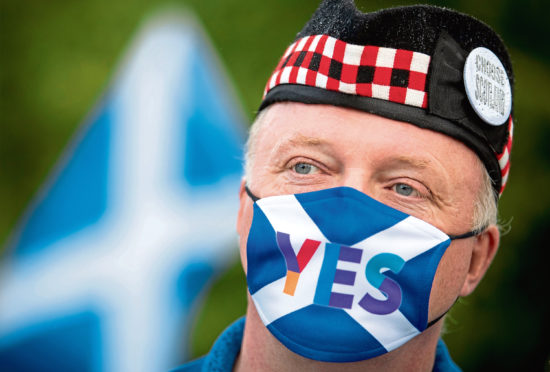 I wonder if Nicola Sturgeon has time to reflect on the seemingly Sisyphean nature of life right now as she continues to lead our country through 2020 with clarity, decisiveness, intellect and common sense.
You will recall that Sisyphus had to repeat the same task of rolling a huge boulder up a hill, only to see it roll down again, a feeling many of us would empathise with as we struggle through this hellish year.
Now imagine having to do this while dealing with those self-serving idiots in Westminster, whose approach to the pandemic has been so damaging the UK Government has just "paused" publishing daily death figures, claiming with their customary world-beating chutzpah that the figures are over- exaggerated due to statistical flaws. How convenient for them! But this admission that they still can't even give the dead the dignity of being properly accounted for says more than any words ever could.
Despite all this, only an occasional impatience with the sillier questions at her daily briefing has given any indication of the first minister's frustration that – unlike Boris Johnson – the more accountable she has been, the more contradictory, inconsistent and party-politicised have been the responses to her transparency.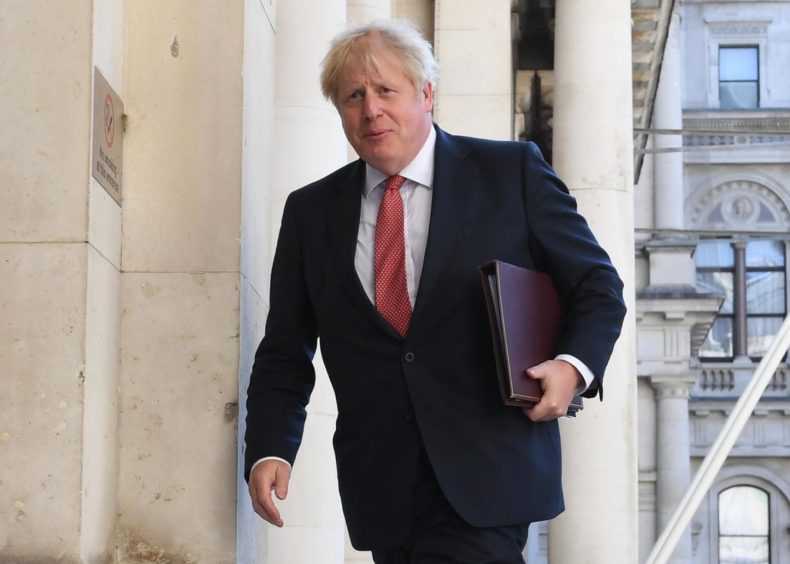 Fresh from a Panelbase poll that showed her approval rating at a massive 60 points (Boris Johnson scored a rather embarrassing MINUS 39), you might expect the first minister to feel that she was getting something right. She is.
After 13 years in power, support for the SNP is at a record high, a figure demonstrated most recently with the news that 54% of Scots want independence – a five point rise since March. A recent UK-wide Flavible poll has also predicted the SNP will achieve 6% of the UK vote share which, given that Scotland makes up just 8.4% of the UK population, is cause for further optimism within the party.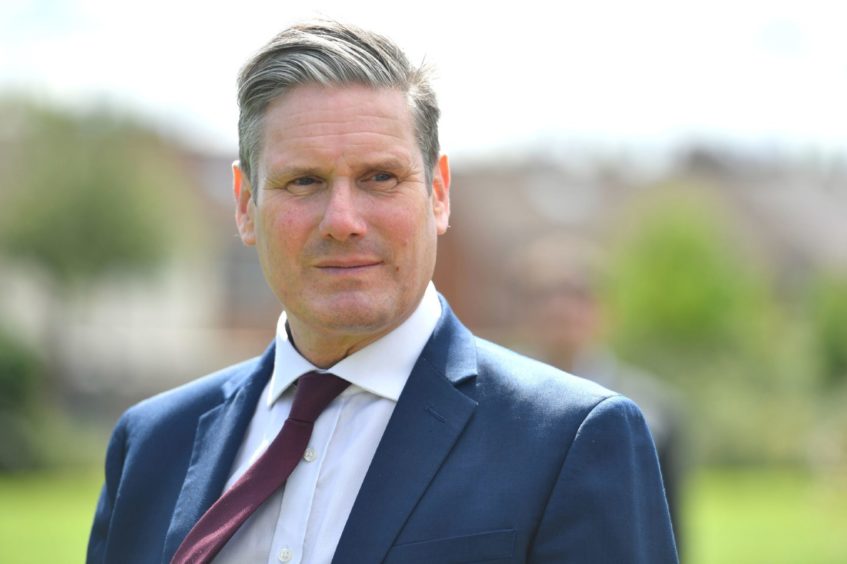 A toothless opposition has seen that, despite Keir Starmer and Richard Leonard avowedly opposing independence, 37% of Scottish Labour voters now back it, a rise of 2% in a month. Meanwhile Jackson "fear of relegation" Carlaw has himself presented such a laughingly hypocritical presence that he joined his billionaire boys club paymasters in Westminster in calling for Scotland's chief medical officer Catherine Calderwood to resign immediately (she did) after two trips to a second home during hard lockdown, while continuing to back Dominic Cummings after he, Boris Johnson's most senior adviser, drove his family on a 260-mile trip during hard lockdown (and didn't resign).
With each hammy tweet and intervention Carlaw advances the cause of independence with a consummate skill he would do well to develop, albeit in another trade.
Close to home, in Dundee itself two-thirds of people support independence, the highest percentage for any city in Scotland. All these statistics give credibility to predictions that the consistent rise of the SNP will deliver them a landslide victory in the elections next year.
However, these indisputable gains for the party do not come without questions and debate. No one should pretend that storm clouds aren't on the horizon, with some of the ructions from within the party itself. The naysayers will have a field day but I hope Nicola Sturgeon can see them off because the SNP are within a sprint of victory and it would be catastrophic if that were to be derailed by in-fighting and rancour.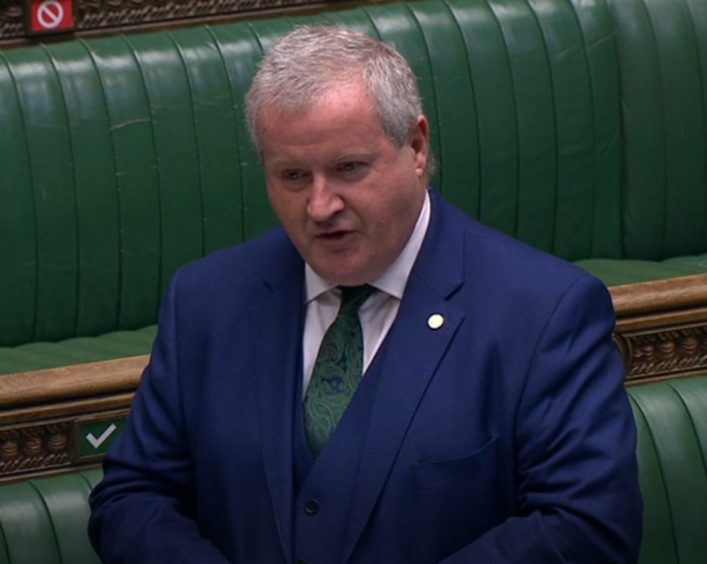 For me, then, the real opposition at Westminster is the SNP, led by Ian Blackford, who continues to be a thorn in the side of the Tories, displaying a captivating mix of mischievousness, disbelief and anger, often in the face of breathtaking arrogance from the government.
Prime Minister's Questions is a farce; the Joker sits, surrounded by his Riddler, Penguin, Two Face and Poison Ivy, all playing to their gallery, batting away any attempt at debate with a smirk and a boorish disdain for the truth that only a majority of 80 can embolden. How hard it must be for these toffs to realise that some of their new Brexit constituency are the same thugs who attack the police and urinate on statues.
Keir Starmer, meantime, can't fail to look dynamic when compared to his predecessor – but then so would a burst balloon. His much-lauded coruscating skirmishes with Johnson remind me of a geography teacher displaying slight irritation that you don't know where Madagascar is. Watching him face Johnson is like watching an old married couple trading accusations – 'you said! No, YOU said!', displaying an ennui that makes the whole process seem as futile as the House of Lords.
Where is the anger? Where is the attack? Starmer looks increasingly like the rookie young boxer who shot his bolt in round one and now finds himself pinned against the ropes by the real pro, who ultimately knows how to bend the rules better than everyone.
Meanwhile a politician like the SNP's Alyn Smith can stand, as he did recently, and present a masterful, dignified case for a reboot of the whole sorry mess, with a clear, unemotional yet challenging message to this ailing, floundering disaster of a Westminster Government – "respect must be reciprocal if it's to exist at all".
Smith knows the establishment are worried. They should be.
Regular columnist Jenny Hjul is currently away.