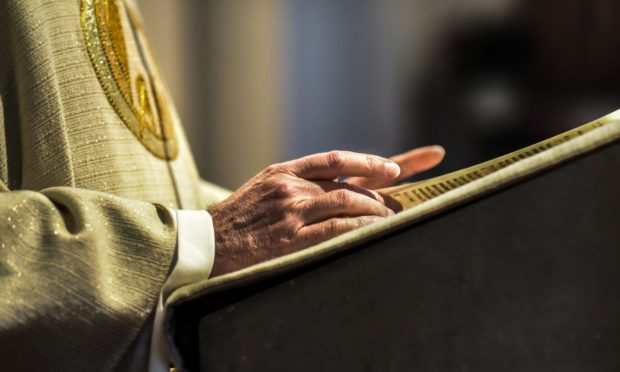 Sir, – A.A. Bullions' contribution to the crime and punishment debate (Explanation for criminal activity, Courier, August 25) is too simplistic and demands a response.
The view that crime has increased since the 1700s directly due to the reduced engagement and influence of the established religions simply does not hold water, holy, still or sparkling.
The first issue being the vast majority of crimes in the 18th and 19th Century were not prosecuted.
Historians of the 20th Century can investigate unprosecuted crimes, and build statistics, unfortunately historians investigating 18th and 19th Century crimes have a more difficult, possibly impossible task.
It is therefore highly likely that the crime statistics of this earlier period are under reported because of this.
Many factors drive crime rates. Poverty, survival, alcohol and avarice are primary and are well known.
Without a welfare state, churches often provided the safety net for some or there was the Poor House in Victorian times and beyond.
We should be grateful to them for showing the way towards a social welfare system.
However religion, particularly our Scottish Calvinism, has a rather perverse attitude to social welfare, where standing on one's own feet is the expectation.
A family falling on hard times through no fault of their own were pilloried and stigmatised, as weak or lacking in smeddum, as Grassic Gibbon called it.
This attitude is still embedded, but gradually being expunged from our psyche and culture.
Scotland has a history of being known as 'The Violent North' and I note that there is new work to be published late this year on this subject, by Anne-Marie Kilday.
In the 300 years since the 1700s, nations including Scotland have had huge upheavals of civil war, famine, epidemics, international wars, clearances, industrialisation, mass unemployment, mass movement of labour, and we are still standing.
We are wiser and richer in both culture and diversity.
We always were well educated and that has continued. We have survived.
We are now at the point where we need to take charge of our own resources.
Religion is a personal thing and it will continue when we are independent as well.
Alistair Ballantyne.
Birkhill,
Angus.
Chilling vision of country's future
Sir, – A letter headed "Watching out for religious hatred" (Courier, August 25) recalled to mind an incident I witnessed during Holy Mass at a church in the city of Łódz, Poland, almost 40 years ago; the Solidarity events were unfolding at that time.
I became aware of several watchful characters in the gallery with cameras.
My cousin informed me afterwards that the men were secret policemen taking note of members of the congregation and especially of the priest's homily.
It was totalitarian watchfulness that we in the democratic UK need never fear!
Yet, all these years on, one reads a letter which overtly traduces and threatens persons of faith, and a self-appointed 'vigilance committee' which fully intends to monitor those of us who value our religious beliefs.
How positively chilling if this is the future, whereby one must think and act as the state demands?
Should this proposed Hate Crime Bill become law I fear so.
Hateful invective is not simply the preserve of faith groups.
What irony!
G C Romanowski.
25 Blake Street,
Broughty Ferry.
Gloating at own shortcomings
Sir, – The publication of the latest GERS figures has triggered a now traditional feeding frenzy.
A black hole in Scotland's finances is heralded by unionist politicians as validating the continuation of their beloved union.
The killer phrase for me from the GERS report is: "The report is designed to allow users to understand and analyse Scotland's fiscal position under different scenarios within the current constitutional framework."
GERS is therefore a measure of the public finances, under the current union, hardly the greatest endorsement for how the economy has been managed on the UK's watch.
Major economic levers required to stimulate economic growth are still currently reserved to Westminster.
It is indeed a bizarre scenario when politicians from unionist parties, who should be ashamed at the situation, actively gloat and support a union that has mismanaged the economy so appallingly.
Alex Orr.
Marchmont Road,
Edinburgh.
Look after Fife's forgotten village
Sir, – I understand that Fife Council have declared that they are unwilling to help the beleaguered residents of the Burnside area of Kinglassie with the provision of skips to assist with the exceptional flooding recently.
At that time houses were waist deep in water, belongings, floor coverings and furniture were ruined and several cars written off.
The council state that insurance companies should shoulder the blame in entirety.
The same may happen today in heavy and incessant driving rain.
The Lochty Burn cannot cope with the volume of water in spate, especially as it has been allowed to flow without any dredging, and indeed has become overgrown in weeds and is a perpetual deep polluted rust in colour.
Surely in exceptional times exceptional needs should be catered for and the council must accept a duty of care. Kinglassie is known to its residents as the "forgotten village."
As a gesture against this negativity, Fife Council could at the very minimum provide some help for its local ratepayers, especially in such sad circumstances, or accept a shred of shame.
David L Thomson.
Laurence Park,
Kinglassie.
Care plea falling on deaf ears
Sir, – Minor healthcare services in Tayside seem to have been reduced to a minimum for anyone attempting to access help, in my case with the removal of earwax.
I'm aware this is not life-threatening and fully accept that those with serious illnesses need to be prioritised.
However, on contacting my health centre, I was told they no longer offer this service and was given a number for the 'ear care clinic' instead.
To my surprise, they advised the only place carrying out this procedure in Tayside was at Stracathro Hospital, a 35-mile drive from my home in Carnoustie.
This lack of facility was blamed on the Covid-19 pandemic, as every problem in the NHS in Scotland seems to be, leaving anyone who is without their own transport or is unable to cope with public transport, with no option but to struggle with their hearing loss or pay a private practitioner, at a cost of £35 per ear.
At Strathcathro the procedure took around three minutes to be successfully administered.
Having driven a round trip of approximately 70 miles to have this minor treatment carried out, I would suggest GPs are either allowed to reinstate this procedure or else the NHS require more locations to be made available to meet the needs of patients with hearing problems in Tayside.
Sandra Savage.
32 Millar Street,
Carnoustie.