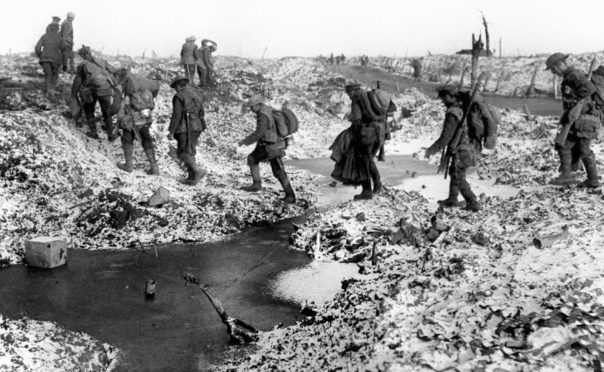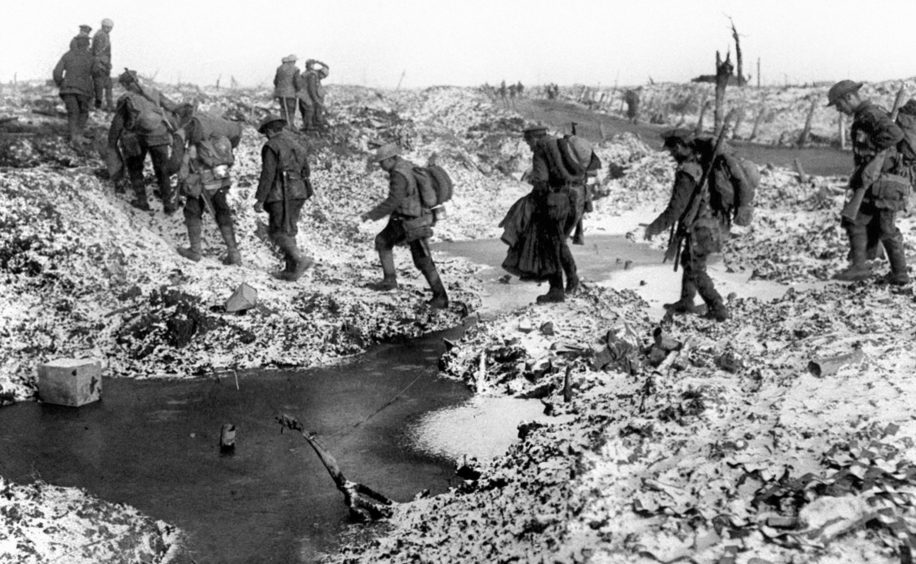 Sir, – On a number of occasions recently I have heard senior SNP
spokespersons refer to the "negativity" of the arguments in the EU
referendum campaign.
I wondered if they were trying to cover themselves in the event of a leave vote: "Don't blame us, it was everyone else who wanted to look at the dark side."
Now Scottish Labour leader Kezia Dugdale has called for a more positive approach. She is right for a number of reasons.
The first is peace. There can be no more positive case for belonging to any organisation than it helps to prevent the carnage we have seen between Britain, France and Germany in the past century and even further back.
Hundreds of thousands of Scots perished in some of the more senseless struggles of the First World War and in the fight against fascism in the second.
I think we can add to that the advances made in bringing states
previously under authoritarian control – Spain, Portugal, Latvia, Lithuania, Estonia, Hungary, Poland – under a democratic umbrella.
The second is opportunity.
Membership of the European Union has created through free trade enormous chances for jobs, travel and education which previous generations can only have dreamt of.
We only need to see some of the vastly improved facilities in European tourists
resorts to remind us of that.
We can think too of the number of students from Europe who help benefit the Scottish economy.
Last but not least is progress.
If there are complaints about the undemocratic nature of some of the European institutions, the answer to that is to press and press again for reform.
It took the United States more than a  century to live up to its founding ideals and it still has a way to go.
We need the same patience if we are to live up to European ideals created less than 70 years ago.
Bob Taylor.
24 Shiel Court,
Glenrothes.
Electric cars will cut pollution
Sir, – Unfortunately, significant corrections are again required to information supplied by your correspondent Clark Cross in his letter of May 13.
He presumably mentions "deadly diesels" due to the revelations that regulations have failed to control nitrogen oxide emissions from them.
Those themselves contribute to tens of thousands of premature deaths.
To avoid being long winded, there wasn't much else correct in his letter.
Can I tackle the most significant points.
In town, where things are generally worst, the non-exhaust pollution he talks about is mostly brake dust.
Electric cars, because they can do regenerative braking, produce much less of this.
So, electric cars would reduce this source of pollution.
This becomes a bigger air pollution problem through a process known as resuspension, caused by the wake of any vehicle.
It's overwhelmingly due to larger vehicles than cars.
Tending to be more aerodynamic, electric cars should, if anything, marginally improve the situation.
Fundamentally, if  your electricity production isn't a complete environmental disaster, electric cars are better for the environment than diesel, petrol and even hybrid cars.
Yes, they could be cheaper and go further, but that's also changing.
Gordon Pay.
Eden Park,
Cupar.
Unfair attack on Ms Sturgeon
Sir, – Jenny Hjul's column (May 11) is well named As I See It, since reasonable, rational readers with even a modicum of humanity see the political world very differently.
Ms Hjul stated that the SNP suffered something of a setback at the Scottish Parliament election.
The SNP, the governing party in Scotland for nine years garnered as many first past the post votes as Labour and Conservative parties combined.
Can Ms Hjul point to any precedent for such a governing party receiving more votes than the other two main parties combined?
Yet she calls this a setback. Absurd.
Ms Hjul claimed that nationalist support has suddenly done an about-turn.
How does an increase of 1.1% in the constituency vote mean a sudden reverse?
Here is a collection of pejorative terms used by Ms Hjul in this one short article to describe Nicola Sturgeon and the election – fit of pique, reverted to combative type, SNP's power was on the wane, on a war footing with Westminster, even more cynical, bulldoze her way through any objections, arrogance knew no bounds, even more autocratic mode, SNP doesn't do consciences.
A polemical essay can be clever and effective. Ms Hjul's cold-hearted sloppiness is neither.
John P Nolan.
29 Morrison Drive,
Dunfermline.
Show loyalty to Scottish people
Sir, – Yet again our democratically-elected representatives in the Scottish Parliament have to subject themselves to swearing an oath of
allegiance to an outdated, unelected English system of monarchy.
The only people they should be swearing to are the Scottish people who voted them in.
Alister Rankin.
93 Whyterose Terrace,
Methil.
Markets' bigger customer bases
Sir, – Several of your correspondents have compared Perth's City Hall with indoor markets in other parts of the world, which are interesting comparisons.
The latest offering is with Boston in the USA.Boston has a current population of 670,000 within a region of 4.7 million people. That larger size matters.
By way of comparison, Perth has a population of 48,000 in our Tayside region of 400,000.
A more realistic comparator for a Perth market might be with the Forge or Barras markets in east Glasgow.
Of course, south-east Glasgow also has about twice the population of Perth. And those markets sell a wider range of goods than fresh foods. They're both worth a visit.
Andrew Dundas.
34 Ross Avenue,
Perth.
Jury still out on evolution theory
Sir, – Attenborough's Passion Project: Darwin's Tree of Life, on BBC 2 on May 14, was a most interesting programme.
However, Sir David's analogy of a watch mechanism and the human eye to demonstrate the process of evolution without a designer/creator remains to be scientifically proven.
During one scene,Sir David stood behind a desk upon which rested an Indian figurine of Nata Raj, Lord of The Dance, symbolic of destruction and creation.
Appearing thousands of years before Darwin's great work, that dance may well have had a choreographer.
Kenneth Miln.
22 Fothringham Drive,
Monifieth.
House price pain for Scots
Sir, – During the Scottish election the lack and high price of housing for young families was hardly mentioned and no policies proposed. This is a major cause of poverty and the huge housing benefit bill.
House prices and public-sector rents are at least three times higher in real terms than in the 1960s. It is a disincentive to people to settle down and have the families that politicians say we need to grow the workforce and pay for us oldies.
So the news that Mark Carney of the Bank of England and Christine Lagarde of the IMF, predict that house prices will crash after a Brexit may just have won a large swathe of voters for the leave side.
Allan Sutherland.
1 Willow Row,
Stonehaven.
Heart or head choice for SNP
Sir, – Nicola Sturgeon is to relaunch her UK break-up bid. But what is she going to find to say to her soft target demographic of 200,000 to 300,000 no voters?
If she aims to appeal to the head on jobs then she's onto a loser. Scotland is about more than oil, but with 65,000 North Sea jobs gone in post-oil boom Scotland, most of us are aware of our over-reliance on extracting fossil fuels.
So what about Ms Sturgeon's favourite pastime of manufacturing differences with the rest of the UK? She could start with primary schools' tumbling literacy rates or perhaps that NHS investment in Scotland has grown more slowly than elsewhere in the UK. Or what about our unemployment rate at 6.2% compared to 5.1% in other parts of the UK?
So Ms Sturgeon will, as in 2014, need to rely on appealing to the heart. But we've all long since seen through her Orwellian Ministry of Truth spiel that if you don't support the SNP then you're not patriotic.
Martin Redfern.
4 Royal Circus,
Edinburgh.