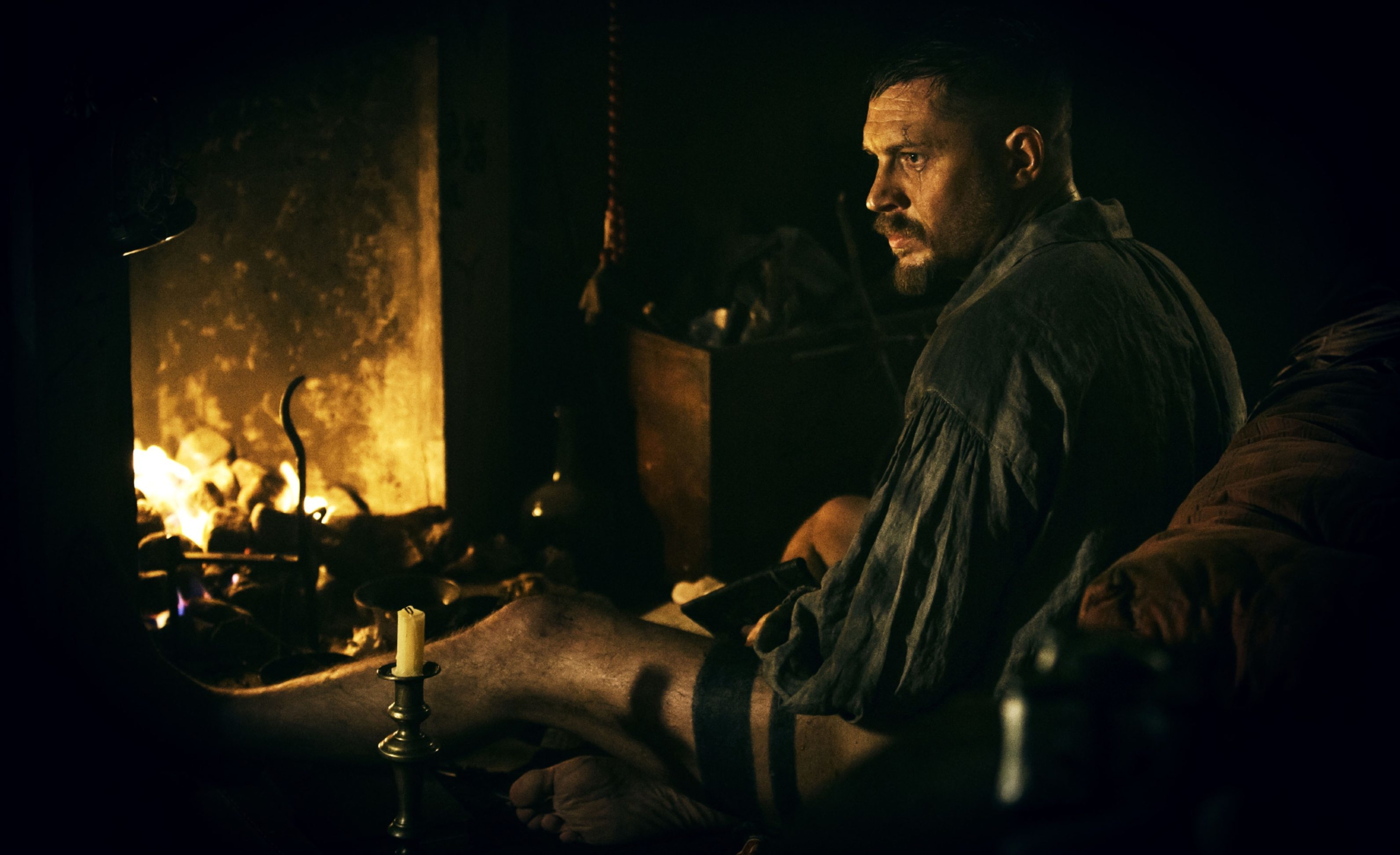 I don't normally watch a lot of telly, apart from James Martin and NCIS (ALL the repeats with Ziva and Tony in them) but I have found myself fairly glued to the old gogglebox over the past few weeks.
Thank goodness for iPlayer, I say. Whose advance in viewing technology has allowed me to wallow in the wild craziness of Taboo, which concluded in a welter of blood, cackling and complete strangeness last week and is already claiming its place in the wondrous oddities section of the TV archive alongside The Prisoner, Twin Peaks and certain episodes of The Mighty Boosh.
In keeping with the current carry-on about mumbling and sound levels, I will admit that I did have to put the subtitles on. Tom Hardy is a formidable screen presence that would frighten the breeches off a Regency buck at 40 paces but man cannot live by dread alone when he is trying to tell a complex and Gothic story.
Mind you, given the size of him and the menace he can exude when sitting still and smiling, I'm not going to be the one to tell him to "speak up a bit".
Taboo was darkly compelling and fabulously well produced. It is said that Mr Hardy might have lost a cool couple of mil of his own spondula in the making of it but for sheer gritty bravura, it was worth every lost penny, I say.
I wonder if he spent a few grand of the budget on a specialist make-up team or whether his body art, enough to pack the entire display space of the tattoo equivalent of the National Gallery, was his own?
Keen as he was to get his kit off in this saucy tale of taboos (of which surely, in the present day, nudity is not really one?), perhaps the beleaguered Beeb should just have prevailed upon him to twirl round slowly a few times while they bunged up a few explanatory speech-bubbles about what the inking signified.
That would probably have made as much sense as the plot.
At least, however, this was something a bit different. Only next time, can you issue us with a wee explanatory brochure to read up beforehand and then we can just watch with the sound down?
My husband does that all the time. He turns the sound down on the adverts then asks me what they're all about. Not a jury in the country would convict me, you know…
Which brings me to voices that probably wish devoutly that they had never been heard at all, let alone accused of mumbling.
I bet veteran Oscar presenters Warren Beatty and Faye Dunaway wish they had failed to project across the rolling red velvet of the Dolby Theatre when they were comprehensively dropped in it by a couple of accountants.
Mind you, most of us have been in that unenviable position, particularly before, during and after the financial crash, so it's no wonder the two old-stagers got the sympathy vote.
Still, I gamely continued my telly welly this week with Sunday's SS-GB. I hadn't seen the first one which had raised such ire amongst the viewing public over the inaudibility of the actors but having the bracing experience of interpreting Mr Hardy's oeuvre under my belt, I thought I'd give Part Two a go.
I like a bit of Len Deighton myself, more than the perhaps more high-falutin' but not quite so crisply believable John le Carre.
I have to say I picked most of it up perfectly well, although leading man in black Sam Riley, fetching though he was with his Bogart-type fedora at a go-to-hell angle, seemed to be vocally impersonating John Hurt.
Humphrey Bogart was no great shakes on the looks front but at least you could hear what he was saying. Although as he never actually said: "Play it again, Sam," maybe the audience picked him up wrong anyway.
What I did find was that it was so darkly lit, if such a thing is possible, that I had difficulty making out one slick-haired, dinner-jacketed plotter from another which was a bit awkward when part of the fun of this kind of thing is spotting the bad 'un.
The real bad 'uns, of course, sported Nazi uniforms and SS regalia which tended to give the game away where incipient villainy was concerned.
SS-GB also offered James Cosmo being rocklike and Scottish, for which he has no peer and young Aneurin Barnard rocking a natty titfer and a big tweed coat.
Takes a lot to look appealing in that get-up which is why I was deeply disappointed to find (spoiler alert!) that he had been killed off in Episode 2.
I am hoping for a few flashbacks of him going about his clandestine business in order to explain who is doing what to whom, with whom and why over the next three weeks but that may be a triumph of hope over experience. Flashbacks have never really recovered from Showergate and Bobby Ewing…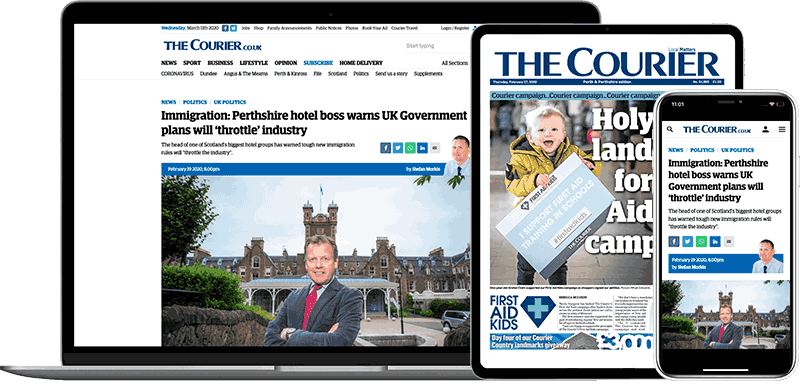 Help support quality local journalism … become a digital subscriber to The Courier
For as little as £5.99 a month you can access all of our content, including Premium articles.
Subscribe