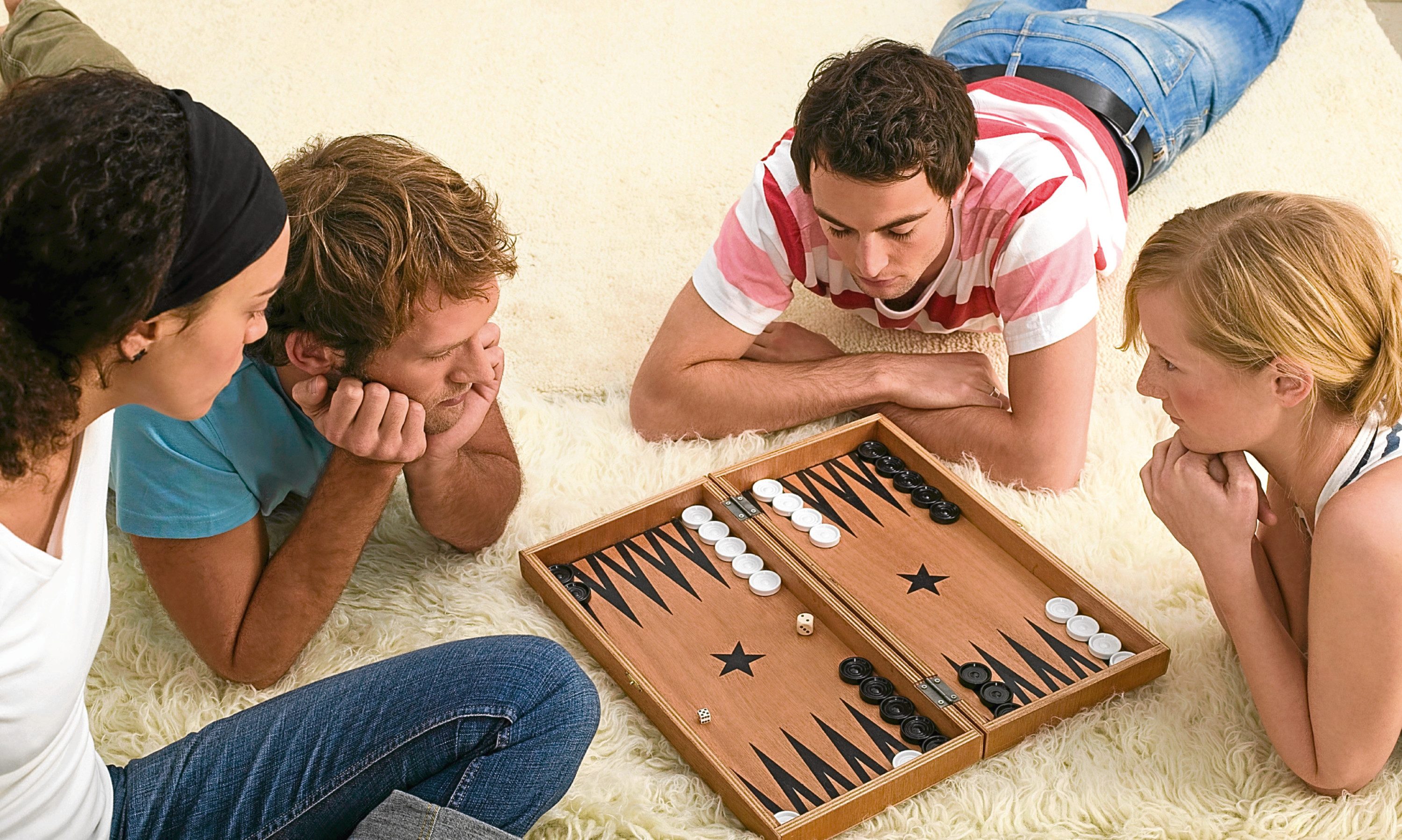 Never having been noted for his devotion to political correctness, it's interesting to hear University Challenge quiz master and erstwhile political hatchet man Jeremy Paxman reckons the lack of women in the latter stage of his intellectually rigorous show is down to the fact men simply like quizzes more.
They care more about them, as they do (allegedly) about cars, golf, football and all those well-oiled hinges of social existence we wifies (or wee wifies) don't bother our pretty little heads about.
And in a way, you know, he may have a bit of a point. I heard a discussion about this on the radio the other day and to a man (aptly) the panel of pundits admitted to being horribly competitive.
It didn't matter what it was about, they had to compete to win it.
All I can say is, who has the energy to bat their pan in competing over things they really don't care about with people about whom they basically don't give much of a damn?
Answer? Not most women, who have other things to think about and do and ponder over and deal with. I do not say this lightly, or purely because I believe it myself therefore it must be true.
I say it because, dear reader, I have recently been informed that in the opinion of (no doubt, highly competitive) scientists, women need more sleep than men because of their more complex brains.
Those fluffy little cortexes apparently work harder than men's most days of the week because they think more, do more and could do with approximately 20 minutes' more shuteye of an evening for their brains to repair and recover themselves from all those taxing daytime labours.
A genius?
This I find deeply justifying in terms of lifestyle and activity (or lack of it) round these parts.
If you get all that repair and recovery and zingy brainpower from a mere 20 minutes' worth of extra zizzing, imagine the results you might achieve after a whole undisturbed morning in your kip?
At that rate, I should be Albert Einstein, or at least a scientist who knows more than anyone else about the restorative properties of sleep. If I could stay awake long enough to explore the possibilities.
Getting back to Paxo, though, I love a quiz, me. I can take little credit for this but I have a mind full of mince and a retrieval system for useless facts that would be the envy of any politician who has difficulty remembering what they said/promised last week, let alone last year.
But I'm hopeless at competitive games of any sort, from the ones that involve hurling a ball to the more insidious ones that involve throwing dice.
I remember once going for dinner with the then significant other to the home of a couple who were friends of his – very nice people who provided a mean curry but who cheerily insisted on playing Trivial Pursuit after the meal.
Now, we all know nobody loves a know-all so the response to playing games such as this with people you don't know very well is a finely balanced social experiment.
You (literally) can't win.
Unfortunately, I knew most of the answers (except the scientific ones. I must have been asleep at the time) but found myself pretending I didn't or answering wrongly because it got embarrassing after a while, with the pie accumulating like a Bake Off semi-final.
I might as well have been true to myself and the courage of my convictions and answered all the questions correctly because I never saw them (or him) again.
The deil's own
Then there was my former father-in-law (no relation to the above short-lived swain. I really knew how to pick 'em back in the day), the kind of man who put the boring into board games, especially such inventions of the devil as backgammon, Mah Jong and (shudder) Yahtzee.
Now, Monopoly I can deal with.
In the current financial atmosphere, there is a kind of excruciating entertainment value to be had in torturing yourself about London property prices and wondering whether knocking 'em in the Old Kent Road might be a sub-prime investment too far.
For the rest, I sit them out. I'll watch and applaud, hold the cards/dice/pieces, make the tea, fetch the drinks, keep the score; whatever it takes not actually to have to join in.
It's not the winning that bothers me, it's the taking part I can't cope with.
So I told the board game bore I was rubbish and would be a liability.
But no: "You have to join in!" he cried heartily, brooking no opposition.
So I did.
And I was rubbish. And a liability.
And he got annoyed with me for being rubbish even although I'd told him I would be rubbish. The relationship with his offspring didn't stay the course either.
There's a pattern emerging here.
Just not one you're ever likely to find on a Yahtzee board. It's no coincidence it rhymes with Nazi…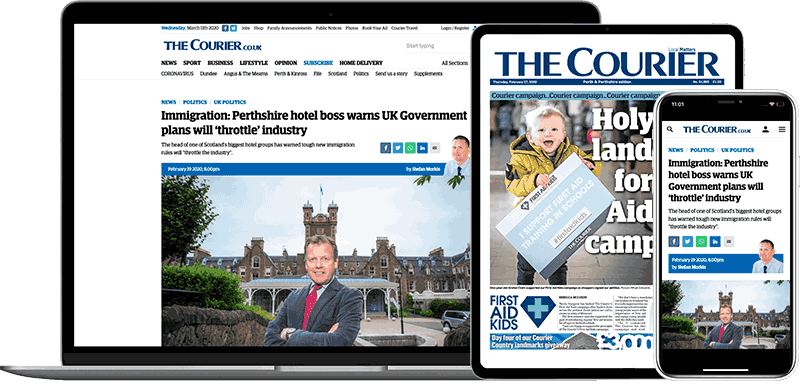 Help support quality local journalism … become a digital subscriber to The Courier
For as little as £5.99 a month you can access all of our content, including Premium articles.
Subscribe