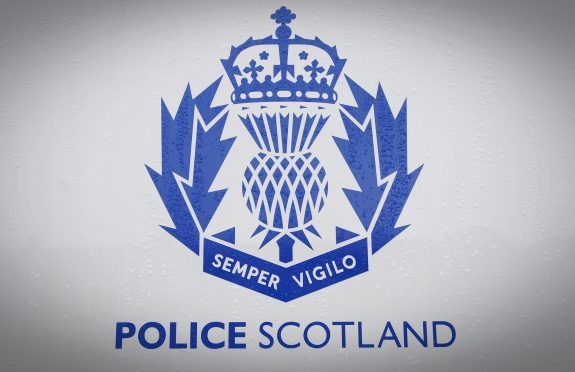 Sir, – Regarding the recent departure of Chief Constable Phil Gormley from Police Scotland following a lengthy period of leave, there are several areas of concern.
Firstly, given the inquiry into the allegations against the chief constable had not been concluded, there should have been no question of him returning to duty until it was properly completed.
This is particularly important in a case such as this, where the complainers and the person complained of are working in close proximity.
That his early return to duty was contemplated shows a complete lack of common sense on the part of the Scottish Police Authority.
It is a moot point as to whether or not the justice secretary exceeded his authority to prevent that, but in this instance his decision was the correct one.
As far as the Police Investigations and Review Commissioner is concerned, there seems to be a complete lack of urgency in evidence gathering and collating.
This in turn begs the question: who is leading these inquiries?
One would have thought there would be relatively few witnesses in each of these complaints, so bringing the inquiry to an early conclusion ought to be possible.
As things stand, the inquiry has been terminated as a result of Mr Gormley's resignation.
This is an error, as there is grave public disquiet over the conduct both of the chief constable and the way the inquiry has been conducted.
The inquiry ought to have been allowed to continue until it reached its natural end, with its findings in the public domain.
This would be to the benefit of all concerned, and particularly to the reputation of Police Scotland as an organisation.
It seems apparent that it is not only Police Scotland but also the PSA and PIRC that are in need of urgent reform.
The levels of delay and bad decision-making in this case point to both organisations being in a state of complete disarray.
George Thomson.
44 Viewforth Place,
Pittenweem.
Hiding info from '2nd class' Scots
Sir, – I was appalled to learn the Westminster Government regards the people of Scotland as second class citizens, as demonstrated by their not allowing the Holyrood MSPs to have proper sight of their Brexit assessments.
I can't help suspecting that the Tories have something to hide. They appear to be extremely muddled about just what they do want.
I am under the impression that Labour are not very clear, either.
When we have an established market with our near-European neighbours, Brexit is like a bad dream.
We do urgently need independence to save Scottish jobs.
Sue Swain.
Tyme Cottage,
Innerwick,
Dunbar.
Act now on danger road
Sir, –Regarding the article in The Courier "'Sinking' city road raises fears of more closure disruption", (February 6).
Of course, this is a very serious matter in terms of disruption in such a busy area.
But more importantly, it is a very dangerous area for pedestrians.
My friend and I were crossing this section of Nethergate, heading for Dundee Contemporary Arts, on January 27 when she tripped and fell heavily to the ground, sustaining a broken arm, which now requires surgery.
Urgent action is now required to prevent further accidents here, as others have fallen and will continue to fall unless top priority is given to making this busy stretch of road a safer place for both pedestrians and traffic.
D. Coleman.
Adelaide Place,
Dundee.
The battle for a new Madras
Sir, – In response to the letter, "Selfish to deprive pupils of new Madras" (February 10).
Everyone agrees "the sooner the new Madras College is built, the better" and "current campus" sites are sub-standard.
Burntisland councillor Kathleen Leslie, a former teacher, finds objections to its A91 access road "incomprehensible".
If she specifies which, objectors can enlighten her in more simple terms.
But to describe them as "downright self-centred" is nonsense, and offensive to NE Fifers (including our community council) who took the trouble to review the application and highlight its shortcomings.
The Madras College access will form part of the longer Western Development roadway which, like the school itself, should be located and constructed to be fit-for-purpose throughout the century, with maximum public support, minimal North Haugh encroachment, and greater safety, traffic and rush-hour considerations than provided by a mere "toucan" crossing over the busy A91.
That should be the view of all councillors, who must redeem Fife Council's abject failure to relocate Madras since its unexplained breakdown of university negotiations (2011) and its grossly flawed Pipeland scheme (2013-16).
They could also "justify" siting the school as far away as possible from Station Park playing fields.
John Birkett.
12 Horseleys Park,
St Andrews.
R&A admissions policy has form
Sir, – Since The Courier alerted me to the R&A's intended 'no readmissions' policy at the forthcoming Carnoustie Open, I have done a bit of research.
It turns out this unpopular policy was first introduced back in 2003 at Royal St George's.
Sandwich in Kent was the first town to see its businesses adversely affected by this measure, which prohibits spectators from re-entering the course after they leave during a major golfing event.
A newspaper report in July 2003 noted the policy was "unpopular with spectators".
It went on to quote one Sandwich local claiming, "the only passing trade we have had has been Gary Player."
Since 2003 the policy has come and gone, and it is always reversed at St Andrews.
Moira Brown.
142 Gray St,
Broughty Ferry.
Cutting aid to the helpless
Sir, – The news of the abuse of vulnerable women and children by charity workers is deeply disturbing and shocking.
However, if it wasn't for the work done by the vast, vast majority of those employed by these agencies, many people, especially children, would be receiving no support in disaster zones or war-torn countries across the world.
These agencies are, of course, funded by the taxpayer, with the UK Government spending £13 billion – 0.7 per cent of GDP – on overseas aid.
The danger, of course, is that following these incidents, not only do people limit their charitable giving, but so does the UK Government.
It is only right that those charities who fail to cooperate with the UK Government over safeguarding against aid workers' abusive behaviour should lose money.
However, it would be a travesty and a gross dereliction of duty if the Tory Government, under pressure from its right wing fraternity, reduced funding to the world's most vulnerable.
We have already had the sight of 'MP for the 18th Century' and Tory leadership hopeful Jacob Rees-Mogg handing in a "charity begins at home" petition to Downing Street, demanding that foreign aid be slashed.
It would be an utter disgrace if the right wing, already buoyed by its success in delivering tax breaks for the very wealthy, were to succeed and we were to reduce our aid budget, abandoning our duty to help the poorest and most vulnerable.
What is almost certain is that if this were to prove successful, it will be the poorer people closer to home that will be next in seeing their support cut.
Alex Orr.
77 Leamington Tce,
Edinburgh.