A whistleblower revealed that fire damper testing at Dundee's Olympia centre wasn't done for eight years.
This took a Freedom of Information request to confirm.
If there is, as Dundee City Council has repeatedly stated, nothing to see, nothing to hide about the Olympia why has a skeleton just fallen out of the closet with a loud and embarrassing rattle?
How many more are in there?
What further proof do you need that a public inquiry is required?
I've been calling for this for months and here is, in bright red neon, vindication.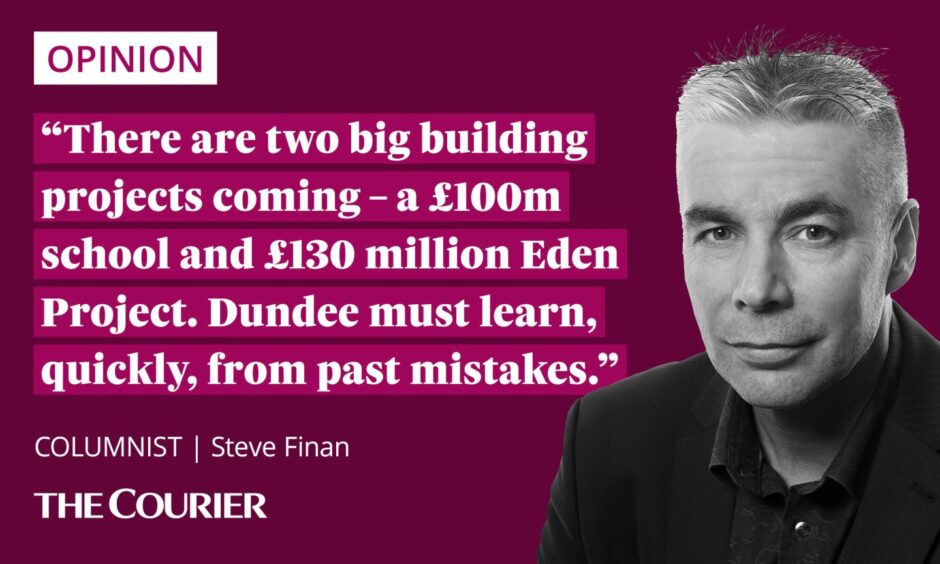 I hate to say "I told you so, but…"
I can't hide my disdain for the council's actions on this, and point a wry smile at their online sycophants who unquestioningly suck down anything they are fed. How do you feel now?
They previously hid behind "there are 800 pages of information online". Was this fire damper info in the 800 pages?
Any contract lawyer will tell you when it comes to paperwork there is as much to learn from what's not there as what is.
What else might be found? A wise old Dundonian has suggested to me the Olympia site was, centuries ago, links land with deep-lying shifting sands.
A marine engineer wrote to me saying investigation of the quality of steel is imperative. A man with vast knowledge of the performance of steel, cheap or otherwise, in wet conditions.
I have no idea if either of these claims is true. I'm certainly not saying they are. An expert, not me, would have to ascertain that.
But I do know a few incontrovertible facts. Olympia has been closed for 26 months and repairs have cost £6 million.
It is reasonable to ask why?
And when I say I'm not an expert, I point out neither are the councillors who took part in the scrutiny process. Are they steel experts? Foundations experts? Fire damper experts?
Only someone with experience of projects of this nature can assess contracts, steel quality and actions taken – or not taken.
Olympia is a Dundee matter, not a party matter
Some shills see calls for investigation as criticism of the SNP.
That's deflection. This isn't a party matter, it is a Dundee matter.
Just because a person represents the party you favour surely doesn't excuse them from examination? Only a blinkered zealot thinks that way. Any party would be questioned on this.
Another deflection is: "it was years ago". But there are two big building projects coming – a £100m school and £130 million Eden Project.
Dundee must learn, quickly, from past mistakes.
I point to each member of Dundee's SNP ruling group – I know at least one of you is in favour of an inquiry – and demand you now do what you were elected to do. Call for an inquiry. Or if you won't, explain why not.
Put Dundee first, not your party, not your cronies.
Hiding behind "nothing to see here," is now a discredited position.