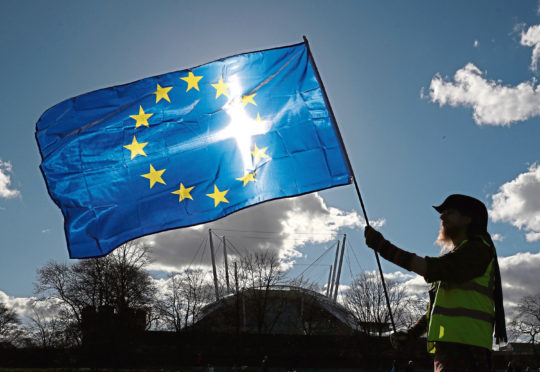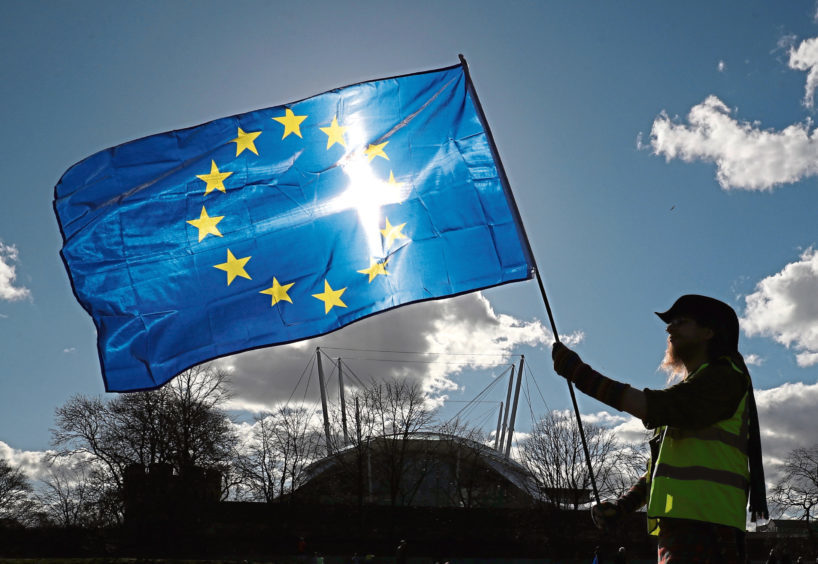 If I promise that this will be my very last utterance on the subject of Brexit, will you please hang in there at least as far as the second paragraph?
Thanks/sorry you had to go (delete as applicable).
It is fair to say now, and with the benefit of only a very little hindsight in the greater scheme of British history, that Brexit is not only a very stupid word, but also a very unpoetic one, which is worse, and furthermore, it is also quite the worst idea anyone in this country has ever had, or is ever likely to have.
I should like to give advance warning that if a bottle of Calvet Merlot from la belle France goes up by so much as a smidgin of a Euro as a direct result of Brexit, I plan to sue whomsoever it may concern, but for sure it will be a Tory.
Back in the Pleistocene, when almost everyone with a column started writing about Brexit (I've lost track of time a little here, but I think it was in the 1950s, and wasn't Macmillan the PM – it was definitely a Scottish name), I had the odd go at it myself.
I seem to remember suggesting that because Scotland and Northern Ireland had shown in the referendum that not all of Britain had lost its marbles, the numbers hinted at the subsequent possibility of a pro-European united Ireland and a pro-European independent Scotland.
In which case a Britain that could no longer call itself great and a kingdom that could no longer call itself united would be left with England and a wavering Wales and the Scilly Isles, and who knows on which side of the Irish Sea the Isle of Man might ultimately find safe haven.
Then there was a hiatus on the Not-so-Great Britain/Disunited Kingdom front for a wee while. But then, as Macmillan said (or was it Cameron?), "events, dear boy, events" happened.
The events included Theresa May, the DUP, and just when it couldn't get much worse than that there was the Irish abortion vote and who knows how far north the ripples of that will spread, not to mention the unanswerable Irish Border question.
Oh, and is that the drums of Scottish independence I can hear beating eerily down the glens these lengthening summer nichts?
So, that is why I inclined towards one last Brexit utterance, given that this seemed like a timely week to dust down my old theory.
The thing is though, wouldn't you think that someone in the London Government would have noticed that the wheels were coming off, that Brexit no longer means Brexit, whatever "Brexit means Brexit" meant in the first place, and that we could end up with an Opobrexit ("Opo" for Only part of).
In the shrivelling force-field of the British political establishment, to be known hereafter as the Desolation of Smaug, all strategic thinking appears to have evaporated in a pitiable, not to mention undignified, obsession with navel gazing.
I have lost track of who is on whose side in the Tories' civil war, but any combination of Theresa May (how did she get that job?), Boris Johnson (how did he get that job?), David Davies (how did he get that job?) Michael Gove (how did he get any job?) and Liam Fox (what's his job again?) appears to have every conceivable nuance of Conservative politics on their minds, while not one of their minds gives the slightest hint that it knows what Brexit will look like, assuming it ever happens.
And such is the shallowness of Her Majesty's Opposition (I'll bet she just loves to hear it called that) that there cannot possibly be a single voter anywhere in the land who would have the slightest confidence in any facet of Brexit decided on a vote in Parliament.
I would go further and suggest that there cannot be a single voter anywhere in the land, regardless of how they voted in the referendum (that has since spewed forth in the best traditions of Smaug such volcanic quantities of hot air and rubbish), who believes that this is what they voted for.
There again, as Mr Tolkien enlightened us in the ways of Smaug and other dragons: "No dragon can resist the fascination of riddling talk and wasting time trying to understand it."
By that yardstick alone have the Smaugs of the Cabinet excelled themselves.
We, the people, have been failed at every turn by the worst kind of unprofessional egotists, who have studied their own navels without so much as a deviating glance, as if the solution to the constitutional nightmare that is Brexit could be found there.
It can't. It can be found in a second referendum and only in a second referendum. So, please can we have one? Now.
There, that's it, I'm done. You can come out now.