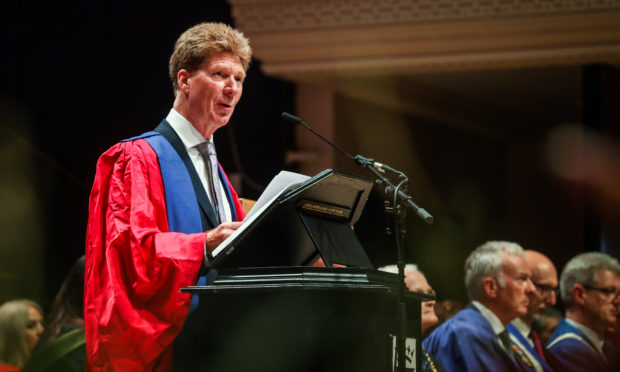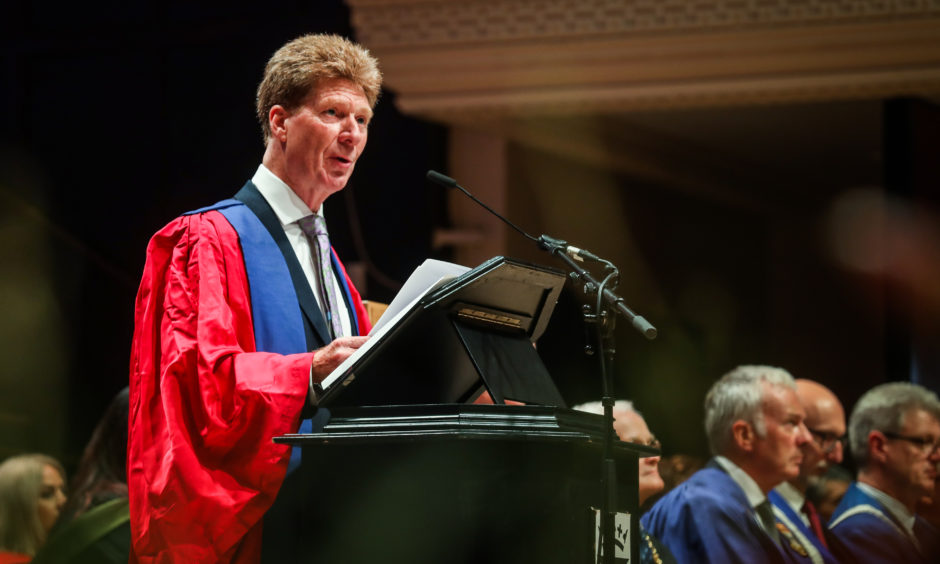 A sofa bed is indirectly responsible for my installation as Dundee University rector today.
I graduated from Dundee University over thirty years ago, with a law degree, as a mature student. But for almost five years beforehand, I operated a one man band carrier business trading under the slogan, "Spence Makes Sense", (yes, it still makes me cringe) delivering restored furniture for the Hawkhill Upholstery firm.
In the stairwell of a Perth Road tenement one day, a monster bed settee broke from its ties and sprung open, trapping me by the neck against the tiled wall.
As my 10 stone frame struggled to hold one end of the wayward couch, and a hernia threatened, the thought entered my mind, and took root there, that this life was no longer for me.
I gave myself day release to go to Dundee College for fresh Highers, and was accepted to study law at Dundee University
If it hadn't been for that battle with the bed settee, I might not have gone to university, and I doubt I'd be rector today.
Since then, the city has changed dramatically – some things for better some for worse.
For starters, Dundee College on Constitution Road, which gave many working class students like me a second chance in life and where I taught law for a while after graduating, is a derelict eyesore.
Thousands of jobs in places like Timex, NCR, Veeder-Root and Dundee port – where my brother was a docker – have sailed into the industrial sunset, dramatically changing the nature of the city's workforce.
On the other hand, the rise of new sectors in technology, games, bio tech and research, have produced tremendous new opportunities, with the spark of invention and innovation crackling in the air.
Since my student days, the much-loved Bell Street Tech, has morphed into the excellent Abertay University, providing new stimulus to the local economy, and alongside Dundee University has spread the city's educational reputation worldwide.
Poverty and drug addiction have increased though, and the rise of foodbanks is a stark warning that many folk are just a few missed pay cheques or an illness away from changed circumstances.
The physical look of Dundee has radically altered too, with the new and bold architecture of the V&A, and the revamped waterfront area giving the city a terrific sense of pizzazz. There are trendier bars and restaurants than many of the old dowdy pubs of yesteryear – although some great old hostelries like the Phoenix and Mennie's remain.
Slessor Gardens, with a capacity of around 8,000, has been a great boon, bringing big acts to the city.
An old pal of mine, John Gibson, is organising the Hogmanay celebration party in the City Square, and that also gives a renewed sense of optimism in a renaissance for the entertainment scene in Dundee.
Dundee and United's glory days are long gone, with both out of the top league – and great memories like the students' bus from the law faculty travelling to see United play at Manchester United are a sad and distant memory.
However the opening of the new Regional Performance Sports Centre at Kingsway is a huge boost for sport in the city.
It dovetails neatly with the athletics and cycling clubs at Caird Park, which have both produced gold-medal stars at international level.
Omar Pacha is turning Dundee Stars into a fine ice hockey team, rekindling memories of the hugely successful Dundee Rockets.
Dundee University is increasingly important to the city's standing nationally and internationally, and by the end of my three-year stint as rector, I'd like to think a lot of students who have studied here will take away with them a strong attachment and future bond with a city which will have transformed them as people.
I'd also like to see the city and the university work ever closer together for continued mutual benefit.
That is vital for increasing the wealth and the health of everyone in the area.
Inclusiveness should be more than a buzzword – it can help lift people out of tough circumstances and allow them to see clearly which opportunities might be available and possible, to change their lives for the better.
One major change I've witnessed is in the idea that folk have to leave Dundee to get on in the world.
There are increasingly more and better opportunities for people to stay in good and rewarding jobs than ever, and I want to see that grow and flourish.
Work colleagues of mine in Glasgow used to regard Dundee as the oxter of Scotland – now they see it as hip and stylish.
If I can play a part as rector in helping that trend continue, my three years will be well spent.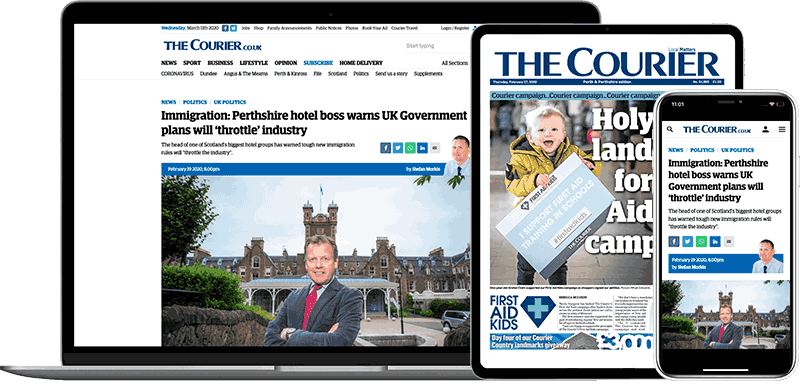 Help support quality local journalism … become a digital subscriber to The Courier
For as little as £5.99 a month you can access all of our content, including Premium articles.
Subscribe