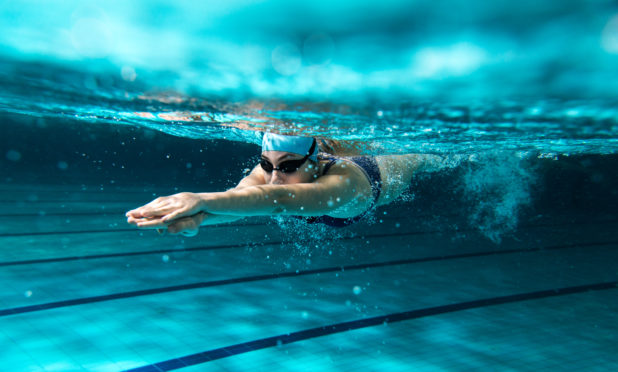 Sir, – I wish to thank Mr Rennie MSP for the support he has given those of us who feel unfairly targeted by Fife Leisure Trust in their plans to reduce opening hours of the Cupar Sports Centre.
There are two points I wish to make regarding the comments made by Andy Maclellan, the community projects manager of Fife Council.
Firstly, he stated that "reducing opening hours had been targeted at times which are in the main outside the peak operating periods".
The times in question are between 7am and 9am and I can assure Mr Maclellan that those hours are the busiest hours of public swimming in Cupar Swimming Pool, with around 25 to 35 people swimming every weekday.
A petition against the cuts was gathered over the course of one week, of swimmers who attended between 7am and 9am. We gathered 77 names.
In the afternoon, in contrast, the pool, which is available for public swimming, is quiet and often empty.
Secondly, Mr Maclellan also states that the Leisure Trust has safeguarded activities "for older adults".
Curiously, many of those who swim at this time are, like me, "older adults" who are merely doing what all the health professionals tell us we should be doing, namely keeping fit so as not to be a burden on the health service.
The reasons given by Mr Maclellan for Fife Leisure Trust closing our sports centre at these times are certainly not supported by the facts.
John Wishart.
21 Scotstarvit View,
Cupar.
Reality of winter night shelters
Sir, – The Scottish Government has announced its latest round of funding for winter night shelters to accommodate people sleeping on our streets during the cold winter months.
These shelters are mainly provided by charities and community organisations who step in when people have nowhere else to go and should be commended for their efforts.
But it begs the question that three years after the Homelessness and Rough Sleeping Action Group (HARSAG) was convened, why are night shelters needed at all?
Night shelters are a symbol of a failed homelessness system where people struggle to access their legal right to decent temporary accommodation.
They are the most visible sign of Scotland's housing emergency and their continued existence is not a matter for celebration, but a badge of shame on how we continue to fail those in need of support.
Last year many night shelters were too full to accommodate everyone and yet 12 months later we don't appear to have addressed the problem.
Much more work needs to be done to stop homelessness in the first place rather than having to deal with the consequences of it.
Let's aim that by next winter we can consign winter night shelters to history.
Gordon MacRae.
Head of Communications and Policy,
Shelter Scotland,
Edinburgh.
The same old 'SNP bad' topic
Sir, – The SNP are doing well in the polls, so Jenny Hjul is back to her usual topic of slating the Scottish Government.
She says "this country needs less, not more, domestic instability" – and who has caused this instability? Not Scotland, which voted strongly for remain, and not our Scottish Government which has been rock solid in supporting the mandate of their people.
"A hard border with England," she says. Surely two friendly independent nations can sort out satisfactory solutions for a short border with limited crossings, and no history of trouble since the Middle Ages?
She then falls back on the "too wee, too poor, too stupid" argument. We are past that now, and it is generally understood that an independent Scotland would be one of the wealthiest small countries in the world.
She mentions the pending Alex Salmond court case. He was a great servant to the Scottish nation but, if he has broken the law, he will be dealt with by the courts. How is that an issue for the Scottish Government?
Ms Hjul then suggests there may be strife within the SNP. Compared to the other two major parties, the SNP is a paragon of peace and good order.
She then suggests it would be a blow to the independence campaign if the Johnson premiership (was to become) "but an amusing historical footnote". I would suggest Ms Sturgeon, and the people of Scotland, and indeed Ms Hjul herself, would be more than happy to see the back of the blond buffoon, as would anyone with any sense of proper governance.
What Ms Hjul lists is not a probability, it is a wish list by a unionist reading the runes and not liking what she sees.
Les Mackay.
5 Carmichael Gardens,
Dundee.
First minister's obligations
Sir, – The First Minister for Scotland will not leave the EEC without an agreement, and she will not leave the EEC with an agreement.
The first minister wants a general election but commands her representatives to vote against such a proposal from the prime minister.
Any proposed agreement is not in the interests of Scotland, and she feels no responsibility to explain why.
What are the differences between the interests of the lady and the country, as an agreement to leave the EEC in accordance with a democratic vote is exactly what the country wants and needs.
The first minister has an obligation to act democratically in the interests of the people.
Alan Bell.
Roods,
Kirriemuir.
The big picture for development
Sir, – May I clarify Dundee Civic Trust's position concerning the development of greenfield or brownfield sites ("Dundee Civic Trust makes its case over large estates", The Courier, October 18).
The trust is not opposed to the Western Gateway development, and are on record as having supported it because it has been part of the Local Development Plan for many, and is close to major employment hubs.
Having houses reasonably near to Ninewells Hospital, the universities and other larger employers is in accordance with our preference for reduced travelling time, car use, pollution and environmental impact.
Our concern relates to the proposal, not yet approved, for more than 1,000 houses to the north and east of the city near Arbroath Road.
This development is not in the current local plan and is several miles from the city centre and up to 12 miles from Ninewells.
We would have more traffic, car ownership, more travel time, pollution, infrastructure, and more destruction of prime agricultural land.
Dundee and Angus councils should robustly oppose such building projects, and they should have the support of the Scottish Government if an appeal is taken by a developer. Incidentally, the trust is pleased Dundee City Council propose to build affordable housing on the sites of several former schools – a good example of developing brownfield sites .
There are ample existing brownfield sites and buildings closer to the city centre that developers should be encouraged to build on.
Donald Gordon.
Chairman, Dundee Civic Trust,
St Bride's Cottage,
South Kingennie,
Broughty Ferry.