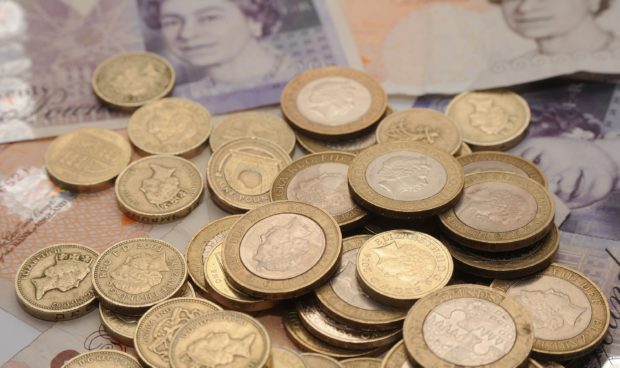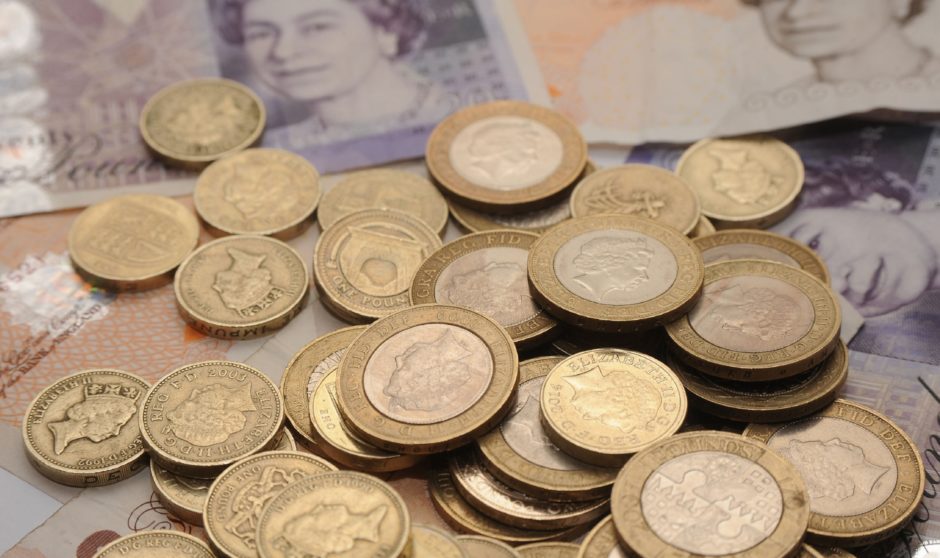 Sir, – Much of our working population is now being paid by the government, and many of the organisations which previously employed them will either have to cut staff dramatically or will go out of business in the coming depression.
And, in the longer term, huge numbers will be made redundant due to automation and artificial intelligence.
Even those in the middle classes who were previously largely unaffected by such considerations will be condemned to a life of poverty and hopelessness.
So is it not about time serious consideration be given to bringing in a citizen's income?
Instead of employing a huge army to assess, administer and police the benefit system, with all its intricacies, inadequacies and unfairness, just give every citizen a set amount sufficient for them to live on, no strings, as of right.
This would, at a stroke, free people from the dread of poverty caused by redundancy, illness, lack of qualifications, and most of this money would go straight back into the local economy, supporting local business.
It would also reduce the scourge of child poverty, and hopefully dramatically improve the mental health of the nation.
Such a system would be much simpler and cheaper to run, and some of the people no longer required to run the benefits system could switch to focus on eradicating tax evasion and avoidance which, with proper legislation and strong government support, could, in tandem with the savings on the benefit system, bring in enough money to pay for the whole thing.
And the recipients would be free to pursue their own interests, develop their creativity and, hopefully, be happy.
Les Mackay.
5 Carmichael Gardens, Dundee.
Speaking with real authority
Sir, – During the current pandemic people are dying like flies, not only patients in hospitals and care homes, but medical staff and support workers in these places and bus drivers, shop assistants and ordinary people going about their daily work without fuss.
Our politicians meanwhile are issuing contradictory statements led by a prime minister who is running true to form by saying much and meaning nothing.
The latest ploy is to issue a 50-page document telling people what to do or perhaps not.
Is this something which will be put through our doors at great expense or is it only for the cognoscenti?
Maybe the money could be used to buy protective clothing for workers on the front line.
Perhaps the politicians and civil servants should roll up their sleeves and do a couple of shifts in hospitals and see what it is really like to deal with a pandemic.
Then they could speak with some authority on how people should be living and dying.
George Dobbie.
51 Airlie Street,
Alyth.
Living with the consequences
Sir, – I am thankful that we have a first minister with character and judgment, willing to make difficult and potentially unpopular decisions.
I am sure the decision to maintain more or less full lockdown was finely balanced, but given the earlier performance of the UK Government in this field, I sense that it is right to err on the side of caution.
Having said that, I do think one should give somewhat more weight to the interests of younger people, children especially, since they are going to have to live with the consequences of the present crisis for a longer time. I am 83.
Antony Black.
79 Blackness Avenue,
Dundee.
Politicians' lockdown hair
Sir, – How do all the politicians, newsreaders and celebs maintain their hairstyles during lockdown?
I've run out of VO5 and am now furiously smearing my locks with the contents of an old tin of Brylcreem in a vain effort to remain more Starmer and less Johnson.
My poor wife's head is a forest of kirby grips, and now wears a mask over her head on outings.
Are they breaking the rules?
Perhaps this is a question for the next PM/FM briefing.
Allan Sutherland.
1 Willow Row,
Stonehaven.
Sacrifice of the Merchant Navy
Sir, – I am saddened the very high losses of the Merchant Navy have once again been lost during reports covering VE Day celebrations and remembrance.
Many do not appreciate that merchant ships were the primary target of Hitler's U-boats in an attempt to starve the population into submission and deny industry of vital raw materials.
Such was the shortage of ships, many vessels that would normally have been condemned or normally not suitable for oceanic crossings were forced into service, lumbering along at speeds often below eight knots.
If a ship broke down, it was left to its own devices, the risk to other ships in the convoy far too great should they slow or stop for a disabled vessel.
One in three merchant seafarers did not return, a higher loss percentage than any of our armed forces.
And if they did survive in a lifeboat and picked up following an attack, the old adage of "no ship, no pay" was enforced for the early years of the war.
Readers with access to the internet could do well to search for "PQ17", the convoy with the highest loss rate during the Second World War.
Even on their return to the UK, as ratings were not issued with uniforms, they were refused refreshments given out to forces personnel at railheads and ports.
The "Battle of the Atlantic" as Churchill called it, was the longest of the war and, as he admitted, the only battle that gave him sleepless nights.
The Red Ensign of the Merchant Navy is the only civilian flag to fly upon the Cenotaph in London in very worthy recognition of the service merchant seafarers gave to their country.
Please remember them on Merchant Navy day on the third of September.
Colin Topping.
26 Crathes Close,
Glenrothes.
In Godley, I do not trust
Sir, – At the weekend, it was stated that "Janey Godley is the voice of Scotland".
God help us, there is no hope for Scotland.
Douglas Cowe.
68 Alexander Avenue,
Kingseat.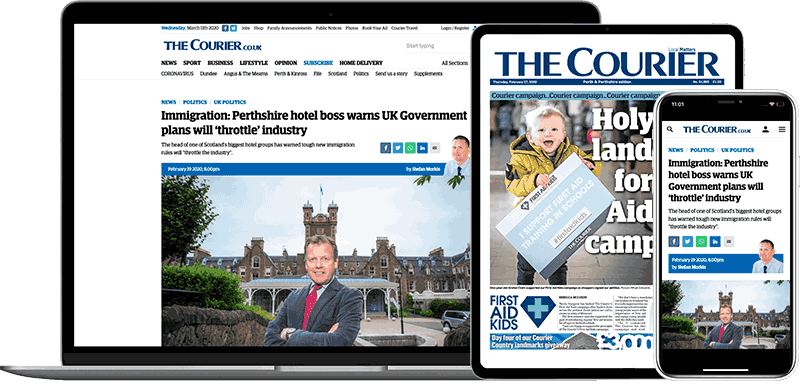 Help support quality local journalism … become a digital subscriber to The Courier
For as little as £5.99 a month you can access all of our content, including Premium articles.
Subscribe