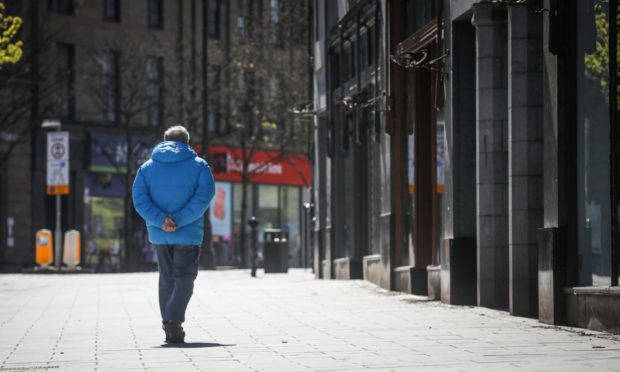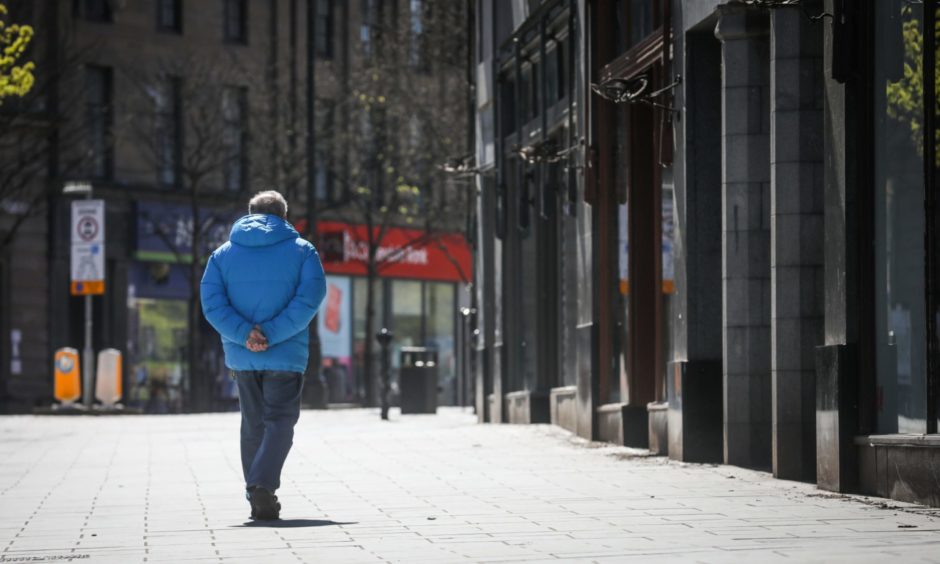 Sir, – In the early stages of Covid-19 outbreak in the UK, we were asked to isolate to prevent spread and protect the NHS.
These were acceptable reasons for most people to comply almost 100%.
Twelve weeks on, while the resultant high death toll is extremely regrettable and obviously even more upsetting for all the families affected, it seems the majority of those who have died were the more elderly and others with underlying health problems.
With dropping levels of infection, hospitalisations and the use of intensive care beds despite a greater amount of testing, I would suggest the peak is now over and we are being held "captive" for the sole reason of preventing a possible second spike.
While agreeing this is not impossible, to my knowledge no other country which has been through this virus has had such a second spike.
It makes me think that those likely to become seriously ill because of it have already been affected and the remainder of us either have, or had, a certain amount of immune cells to make this no more dangerous than a normal winter influenza outbreak.
Although I am a 75-year-old male with no known illnesses, I was initially classed in the "vulnerable" category.
I have had enough of this "imprisonment" and now wish to spend the remainder of my life doing the things that someone of my age should be freely able to do, like visit coffee shops, clubs, pubs or restaurants, spend time with friends or take holidays if fortunate to be active enough to do so.
Nicola Sturgeon appears to think otherwise and so we are stuck at home.
Unless the Scottish Government seriously abandons this cautious approach soon, all businesses and therefore employment will be irretrievably damaged.
While not being cavalier, the UK prime minister has at least realised that things have been closed down for long enough and is trying to get things moving again. Nicola, please do the same promptly.
Do you really need to use this pandemic to demonstrate that you have the devolved power in Scotland to do differently?
We entered lockdown together, so let's exit together.
We are reminded of the legal requirement to review lockdown every three weeks, and so we await Thursday's announcement with interest. But must this timescale be rigidly stuck to if conditions suggest otherwise?
Pete A Rhind.
11 Cortachy Circle,
Monifieth.
Great and good in a true light
Sir, – Is Derek Farmer suggesting that the death of George Floyd at the hands of the Minneapolis Police is trivial? (Governments should govern, Courier, June 11).
Is he suggesting that those who have taken to US streets in protest have a poor understanding of racial discrimination and are being encouraged by poor standards of reporting by the media?
Is he suggesting people in the UK should not show their support for the American demonstrators?
In a couple of weeks, George Floyd's death has pushed Scotland's role in the slave trade and plantation slavery into prominence, a role which was significant in creating the conditions for the American Civil War and the enduring establishment and societal discrimination against people of colour.
Much of the UK establishment was created on the backs of slavery, genocide, discrimination and exploitation.
History has taken a long time to catch up with the many unpleasant truths of the British Empire, an empire in which Scots played a significant role.
Certainly, society should not be afflicted by mob rule but equally those elected to represent us need to be responsive to its changing moods.
I've never been particularly impressed by statues but the deplinthing of slave trader Edward Colston has given us the opportunity to redress a long-overdue historical imbalance which will show many of our so-called "great and good" in their true light.
M Duncan.
Larachbeg,
5a West Huntingtower.
No monopoly on the truth
Sir, – Overwhelmed by the stories describing mobs destroying statues and threatening to topple more, while councils propose removing others to places of safety, I said to my wife: "If we British are so bad, why do so many former colonies still remain members of the Commonwealth?
My wife added: "Yes, if we are such an evil, racist country, why do so many refugees from Africa, the Middle East and Asia risk life and limb to reach our shores and seek asylum with us?"
Protesters, violent or otherwise, seem to have forgotten this is a democratic country where the freedom of the individual is paramount.
We all have our opinions but most of us behave in a civilised manner and seek to bring about change through debate and the ballot box. Street protests are not only destructive, disruptive and upsetting, they actually turn law-abiding citizens against protesters and their causes.
Because protesters shout the loudest does not mean they have a monopoly on the truth.
George K McMillan.
5 Mount Tabor Avenue,
Perth.
Radical action plan won't work
Sir, – Robert Donald must be very green indeed if he thinks the British public will meekly accept his "Radical action to save the planet". (Courier, June 11).
Mr Donald needs to understand that the UK, with 1.13% of global emissions, cannot make any difference.
True believers worship the climate modelling forecasts that show that by 2050 civilisation could be devastated by extreme weather events.
Inconveniently for them, the United Nations Intergovernmental Panel on Climate Change has, once again, stated there is little basis for claiming that drought, floods, hurricanes and tornadoes have increased, much less increased due to greenhouse gases.
Mr Donald, the rest of the world will continue to use fossil fuels to recover and grow their economies.
Clark Cross.
138 Springfield Road,
Linlithgow.
Time does not justify slavery
Sir, – It perhaps may be useful to also consider that slavery is not just a recent black and white problem.
Slavery has existed for thousands of years, practised by most civilisations at one time or another.
In recorded history it was endemic from Vikings, Egyptians, Arabs, Greeks, internally within Africa, Korea. Japan, China, in fact anywhere were an invading force settled and usurped the local population.
We shouldn't also forget that many of the African slaves were captured initially by Arabs and other Africans.
Slavery could also be considered to be a function of the Clearances and any other form of dictatorial or autocratic servitude.
Even our class-based society is a form of slavery in its dismissive and abusive approach to anyone not considered "one-of-us".
The fact it has existed "forever" does not justify it at any time, we are all human beings with the same core DNA and accidents of birth or upbringing should not be used to confer any advantage or disadvantage, unsubstantiated discriminatory treatment is execrable whatever form it takes.
Nick Cole.
Balmacron Farmhouse,
Meigle.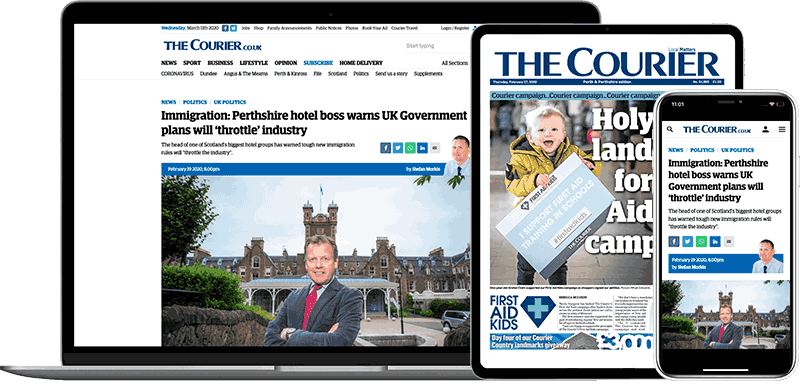 Support The Courier today.
The Courier is committed to delivering quality content to our communities and right now that's more important than ever — which is why our key content is free. However, you can support us and access premium content by subscribing to The Courier from just £5.99 a month. Because Local Matters.
Subscribe