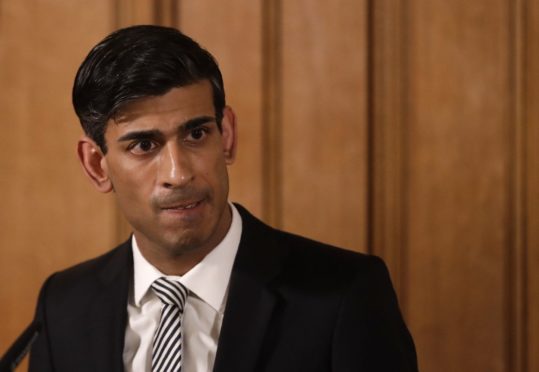 Sir, – The Chancellor's pledge of an additional £30 billion of measures to support the economy is of course to be welcomed and brings the direct cost of Covid-19 interventions to over £311 billion (July 9 2020).
While a seemingly large sum, when one looks at the potential economic collapse coming down the line, this is unfortunately akin to using a peashooter against an elephant.
With the OECD predicting four million unemployed, bringing the unemployment rate to 11%, what Rishi Sunak has done is temporarily protect jobs and livelihoods rather than providing the stimulus needed to guarantee these jobs in the long-term and get the UK's economy moving again.
We have seen VAT reduced to five per cent for the hospitality sector, but this is a fraction of the across-the-board cut that was made in response to the 2008 global financial crisis.
What we need is major investment to rebuild the economy and yet we have had the paltry amount of less than £10 billion being used for housing decarbonisation and green homes.
There is an immense amount of capital at very low prices for the government to borrow and invest, and this will not always be there.
The economy was already stuttering in the first quarter and has now fallen off a cliff, with the OECD predicting the UK economy will take the biggest hit in the industrialised world this year.
And that is before we fully exit the EU single market and the inevitable economic challenges that creates.
We need a genuine New Deal, with billions pumped into the economy through additional borrowing if we are not to leave an economic and social wasteland for both this and future generations.
Alex Orr.
2/3 Marchmont Road,
Edinburgh.
New impetus for independence
Sir, – "Nothing is stronger than an idea whose time has come".
Victor Hugo neatly surmises why it would be both desirable and necessary to have a new independence supporting list party.
The upper echelons of the SNP have become complacent and out of touch.
They are motivated not along class lines, but by the poison ideology of identity politics.
This presupposes that the exploitative nature of capitalism will simply disappear as long as more women, ethnic minorities and LGBT people join the boardroom.
The loudest proponents of identity politics are the ones who end up on the boards.
Humza Yousaf's condemnation of the keep Covid-19 out of Scotland demo was an egregious example.
It wasn't true. The consequences for this kind of thinking can create the conditions for a backlash. Anyone who doubts hasn't been paying attention.
The conditions would be especially ripe if Sturgeon wins a landslide on the basis of a second independence referendum and the Tories say no.
Voters will lose patience.
A new list party led by Alex Salmond would bring fresh impetus into the independence movement.
It is a development that should be welcomed by progressive supporters of independence.
Alan Hinnrichs.
2 Gillespie Terrace,
Dundee.
Publish virus prevalence figs
Sir, – When the present methodology for reporting coronavirus testing was introduced on June 15 the cumulative total of positive tests in Tayside was 1,760.
Since that date there have been 12 new cases, with one only of these in the last four days.
The NHS website advises self-isolation when symptoms are present for a minimum of seven days.
Studies demonstrate that the normal duration of Covid-19 is between 10 and 13 days.
We may reasonably assume that all of the running total of cases at June 15 have determined.
Four of the 12 new cases are, at time of writing, more than 14 days old.
It is therefore a fair assumption that there are eight cases of Covid 19 in Tayside at present.
It is extremely unlikely any of the remaining 400,000 people living in Tayside, carefully going about their daily business, are going to encounter one of these infected people and contract the virus.
Publishing these figures of present infection on a daily basis might perhaps help some of those who are too scared to come out of their homes to summon up the courage to do so.
I would hope it would also influence those who are guiding us out of lockdown.
Alastair H Anderson.
Dunsinnan Road,
Wolhill.
Government dragged its feet
Sir, – Boris Johnson claiming that care homes did not follow the guidelines in the fight against Covid-19 is an insult to the 20,000 people in these establishments who have died, some of them needlessly.
The government told the British people that the elderly were the most vulnerable.
Then they realised that they had forgotten about care homes.
After 3,000 people had died in care homes they decided to give them PPE.
The latest figures say that 20,000 have died in these places, almost half of the total in Britain.
We are now up to 44,000 deaths, which is more than the Luftwaffe killed in their bombing of British civilians in the Second World War.
To say this government has dragged its feet is an understatement.
Alister Rankin.
93,Whyterose Terrace,
Methil.
Trees have been brutally hacked
Sir, – It is with sadness I write of the despoiling of the countryside.
On the outskirts of Freuchie on Lathrisk Road, the trees along at least a mile stretch have been brutally hacked instead of branches lopped that were impeding lorries.
A machine totally unsuited to the job was used.
This was used along a stretch of the road to indiscriminately remove branches, mutilating the trees in the process.
Guess that was to save both time and money but has left a real mess and trees ripped apart.
Trees are living things which help humanity and deserve respect.
Rhona Stagg.
Walter Lumsden Court,
Freuchie.
Figure 'plucked out of thin air'
Sir,- The World Meteorological Organisation has just announced that the global temperature could rise to 1.5 degrees above pre-industrial levels during one of the next five years.
Climate alarmists like using the word "could" because, regardless of what happens to the temperature, nobody will be able to say they were wrong.
They stopped using the word "will" decades ago after specific predictions never came true.
We used to be told that the maximum safe temperature rise would be two degrees, before this was reduced to 1.5 degrees.
The Climategate emails, where so-called climate scientists wrote in private before they were hacked, show something interesting here.
On September 6 2007 Phil Jones, one of the most respected climate scientists of all time. wrote asking where the two degree measure came from.
He added; "I know you don't know the answer, but I don't either! I think it is plucked out of thin air."
Geoff Moore.
Alness, Highland.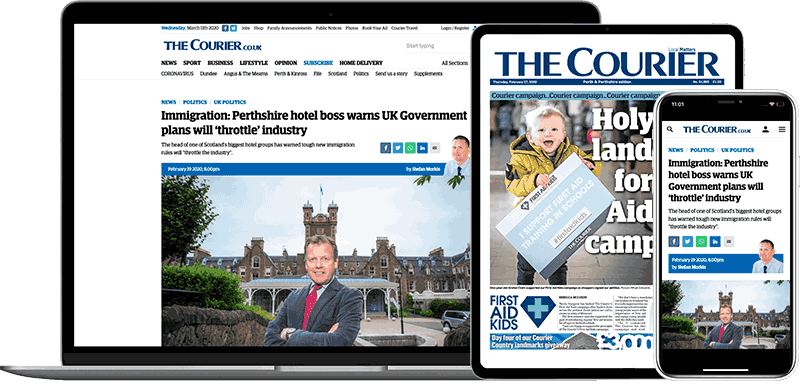 Support The Courier today.
The Courier is committed to delivering quality content to our communities and right now that's more important than ever — which is why our key content is free. However, you can support us and access premium content by subscribing to The Courier from just £5.99 a month. Because Local Matters.
Subscribe