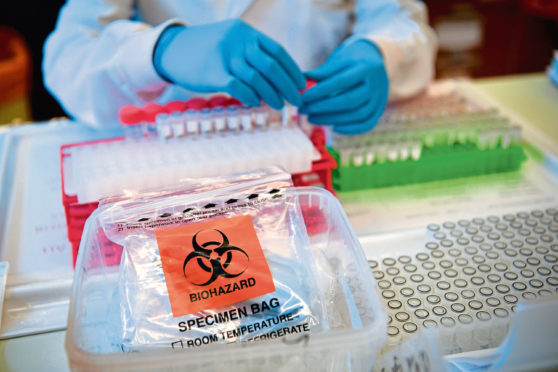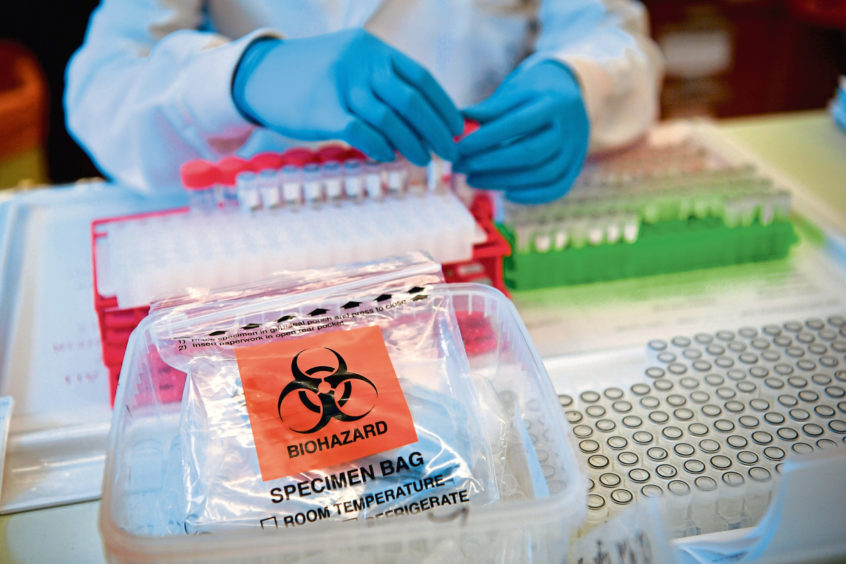 Sir, – In just over a week, we have gone from no cases in Grampian at all to having 250,000 people locked down again.
The implication of the lockdown is that, in this time, the virus has already spread in such a way that the much heralded Scottish Track and Trace system has not been able to keep up with it.
On the BBC Scotland news programme, presenter Rebecca Curran made the astute observation that the number of contacts traced were only three times the number of cases, and this included family members living with them.
The World Health Organisation (WHO) has suggested that for an effective Track and Trace system, your contacts need to be at least ten times the number of cases.
It is 30 times the number for a more aggressive approach.
Our approach seems to have been good enough to catch up with the Lanarkshire cluster, but not this one.
I note the Glasgow figures yesterday were the highest they have been for over two months.
We don't want them locked down as well, so the Scottish Government need to step this up and give people some confidence that they are capable of dealing with a challenge like this.
From a historical perspective, I note that the 1919 Spanish Flu came back again in the first week of August. We don't want to let that happen again now.
We need to be seeing people going door to door with testing kits in Aberdeen like they did in Leicester. That seemed to help get on top of things quickly there.
Victor Clements.
Mamie's Cottage,
Aberfeldy.
Ease Covid costs with football tax
Sir, – Obscene amounts of money are being paid in transfer fees for footballers.
Their salaries are also obscene.
Recently it was reported that Jadon Sancho may transfer to Manchester United for a fee of £108 million. Celtic may sell Odsonne Edouard for £40m. Rangers may sell Alfredo Morelos for £25m.
The UK Government needs more tax income to pay for the costs arising from Covid-19. Stamp Duty Land Tax is paid when buying a property and is 12% on a purchase price of over £1.5 million.
A new Football Transfer Tax (FTT) of 20% should be introduced and high earners who only pay a top tax rate of 40% should pay 60%.
This and FTT would provide billions of pounds of much needed extra taxes every year.
Clark Cross.
Springfield Road,
Linlithgow.
Not good for local businesses
Sir, – I visited St Andrews on Wednesday August 5 with my two grandsons, aged five and seven.
We had booked to visit the aquarium and the plan was to park at the large west end car park.
It was full so I carried on hoping against hope that the car park next to the museum would have spaces, only to find that half of this car park is out of commission.
Really?
Slap bang in the middle of the tourist season?
There was nothing for it but to trawl the streets in the centre of the town.
I was very lucky to find a space on North Street but parking is restricted to two hours.
How does that allow a family to visit the aquarium, find a place to eat lunch then get back to the car within the time period?
Not all cafés are open and we are having to queue for the ones which are.
We are all enduring exceptional circumstances at the moment and the local businesses are struggling like never before.
Is there not a case for reviewing the car parking arrangements at the moment for everyone's sake? I was left with no option but having to drive out of the town to find a place to eat lunch.
Good for the town's eating places or the shops where I might have spent money? Definitely not.
Diana Hemphill.
Lagrannoch Way,
Callander.
Criminal record for a bit of banter
Sir, – Normally I am not interested in the articles written by Jenny Hjul, but this week she has hit the nail on the head with her article regarding the SNP's Hate Crime Bill (The right to speak my mind, Courier, August 5).
This Bill is going to criminalise decent people because even making an off-the-cuff remark as a joke will make someone rush to a social media site to make out that the remark was meant in a nasty way and the person who made it should be fined and given a criminal record.
What has happened to the free speech we used to enjoy?
Just think if I were to say to a friend "you are an idiot" in friendly banter.
If this Bill becomes law and someone overheard me say these words, I could be reported to the police and charged with a hate crime.
So please, people of Scotland wake up before it's too late.
Mrs June Reid.
12 Findhorn Street,
Fintry, Dundee.
Police Scotland posted missing
Sir, – Where was Police Scotland last week when huge crowds were witnessed outside Soul Bar on Union Street in Aberdeen with no social distancing?
Police were seen walking past.
These people should have been dispersed and the venue closed down which might have assisted in reducing positive cases. The economy of Aberdeen has been hugely adversely affected.
There has been a serious dereliction of duty from our national police force and I hope the organisation is seriously reprimanded by the boss, Ms Sturgeon.
Douglas Cowe.
Alexander Avenue,
Kingseat,
Newmachar.
When will bills come down?
Sir, – In February 2019 Scottish Power CEO Keith Anderson said energy prices would fall "in a few years" due to the expansion of renewables. Last week we heard bogus statements saying that wind farms that haven't been built yet would pay money back to the consumer. Yet my electric bill just increased by 21% year on year.
What year will our bills come down Mr Anderson?
Geoff Moore.
Alness,
Highland.
Show respect? Pigs will fly first
Sir, – Having supported Scottish independence since before leaving Waid Academy the sheer contempt of some unionists for those that do not share their view is nothing new.
However, we are in the midst of a global pandemic and one might have thought, Willie Rennie MSP apart, that the opposition pro-union party leaders might have been more supportive and constructive and left the petty politicking at home.
However, unfortunately not.
As opposition leaders you are there to be as supportive and constructive as you can while, without the constant negative criticism, holding the Scottish Government to account on behalf not just of your unionist supporters but also those who do not support you, like me.
You are there to represent your constituents. That is what we pay you for.
So, going forward, is there any chance of mutual respect for the views of others, or might pigs fly first?
Peter Ovenstone.
Orchard Grove,
Peterhead,
Aberdeenshire.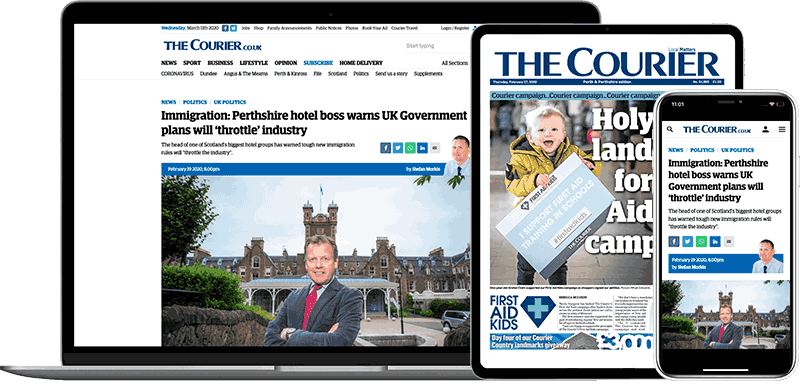 Help support quality local journalism … become a digital subscriber to The Courier
For as little as £5.99 a month you can access all of our content, including Premium articles.
Subscribe