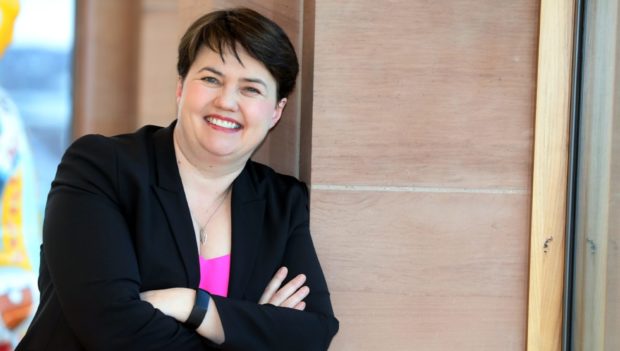 Sir, – A few weeks ago the SNP was cruising to a landslide in the Holyrood elections and a 55% "yes" vote.
Then Humza Yousaf's Hate Crime Bill was roundly condemned, the Care Home Covid scandal exposed, the exam fiasco trashed Nicola Sturgeon's "judge me on education" record and her supporters started to rebel.
Then George Galloway gatecrashed the Holyrood bubble, Douglas Ross teamed up with Ruth Davidson and suddenly there's an opposition.
I wonder if the polls would be so perky now?
Allan Sutherland.
1 Willow Row,
Stonehaven.
Long may the glory of the twelfth continue
Sir, – The Glorious Twelfth of August marks the start of the grouse shooting season in Perthshire, Angus and beyond.
The term "glorious" was traditionally a nod to grouse shooting's sporting prowess, although it can actually be applied to a litany of year-round benefits associated with grouse management.
Grouse moors in Perthshire and Angus are brimming with a diverse range of upland wildlife at this time of year.
This includes threatened waders like lapwing and curlew; iconic game birds like red and black grouse; mesmerising mammals like mountain hare and red deer; and incredible raptors like the hen harrier and the golden eagle.
The biodiversity is quite astounding.
It is important to remember that Scotland's iconic heather landscape – which is a significant carbon sink and home to this agglomeration of upland wildlife – is managed and maintained at no expense to the taxpayer.
Instead, private investment by land owners and dedicated management by gamekeepers keeps this unique habitat thriving.
What these custodians of the countryside provide is a magnanimous public service.
This is all too often ignored by those intent on seeing an end to grouse shooting just because it suits their divisive agenda.
One must not forget that entire communities are also dependent on grouse shooting. In many places, the Glorious Twelfth signals the start of a much-needed extension to the summer tourism season, which in turn provides rural businesses with an economic lifeline in the autumn months.
After the hardships of Covid-19, this lifeline will be fundamental to the survival of rural business.
So really the glory of the Twelfth is not just confined to a lone sportsman or sportswoman, nor a single day.
The glory of the Twelfth is evident all year round, and extends to all the wildlife and rural communities which call our uplands home.
Long may that glory continue.
Ross Ewing.
The British Association for Shooting and Conservation.
Come together to separate
Sir, – With an English nationalist government in Westminster, and a recent poll of English voters showing support for English independence running at 49% and rising, together with support for Scottish independence at 55%, the island of Ireland heading for inevitable union, and with demand for independence in Wales on the rise, surely the obvious course of action now is for the four constituent parts of the UK to get together and work out an amicable separation.
A deal on Brexit, we were told by leading UK Government figures, would be easy, but Brexit involved the UK and 27 other countries, whereas the dissolution of the UK would only involve four parties, all good friends, and all looking for the same thing.
It would be particularly advantageous for an independent England to be freed from the massive burden of support for the other three, which it has uncomplainingly borne for hundreds of years.
It seems a fairly obvious course of action, in the interests of all parties, and could quite possibly be the easiest negotiation ever.
But then I'm a simple man.
Les Mackay.
Carmichael Gardens,
Dundee.
Priorities of the government
Sir, – On one hand support goes to the Education Secretary John Swinney and on the other the first minister is threatening to close down the Scottish Football League because of the behaviour of some players.
What is more important? Mr Swinney got it totally wrong regarding the education results for our youngsters and yet he has Ms Sturgeon's full backing.
But the footballers are still with their clubs with no sanctions.
Robert Moffat.
Bollyglosh,
Gilmerton.
Johnson now more 'desperate'
Sir, – The prime minister of the UK professes to be a student of the classics and history and on many occasions refers to his hero Winston Churchill, therefore it is disappointing to hear him, and his Cabinet, blatantly attempt to rewrite history.
In the past few weeks he has said that there are no borders in the UK, especially between Scotland and England.
This at the time was put down to "just being Boris", but when repeated by others the likes of Jacob Rees-Moog it began to make people think.
Now this weekend Mr Johnson has stated that the world looks on Scotland as a "British institution" not a country.
These statements are, to say the least, disappointing, desperate and below a so-called statesman, but sadly not really unexpected.
This government has shown nothing but disrespect and contempt to this country and its people.
If this type of response continues it will only add to an increasing call of self determination and then independence for Scotland is not far away.
William Golden.
Castle Street,
Forfar.
What is the plan for recovery?
Sir, – Only in Scotland can an incompetent government escape retribution because of the support of a non-elected pseudo nationalist party masquerading as Greens.
Can it be possible that this is democracy in Scotland?
Or is it confirmation that devolution here does not work?
How many more careers are in danger, how much more does the first minister wish to borrow.
Where are the government's proposals for children to catch up with education, where are the investments for jobs and the guarantees for apprenticeships?
Where are the plans for Scotland's recovery?
The country is in desperate need of government, not a private talking club for those with guaranteed incomes.
Alan Bell.
Roods,
Kirriemuir.
Libraries could surely open
Sir, – How much longer must Dundee's libraries remain closed?
We are being deprived of an important amenity for work, learning and recreation for which, incidentally, we pay through our council taxes.
I appreciate the need to keep everyone safe but surely this is not beyond the wit of those concerned.
A library visit need not be any less safe than a visit to a coffee shop – with a little effort and care.
John Robertson Nicoll.
7c Queen Street,
Broughty Ferry.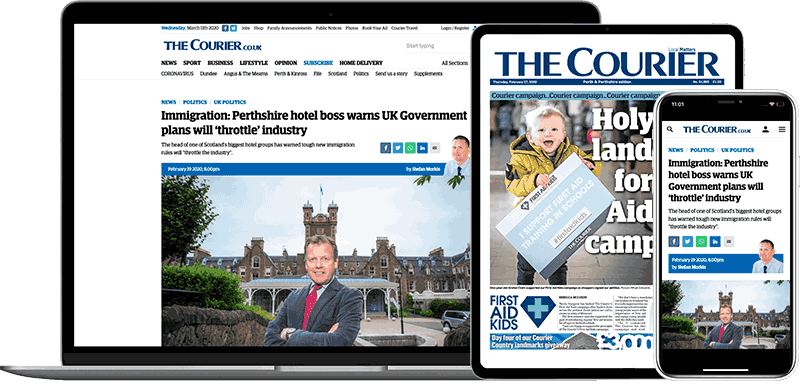 Help support quality local journalism … become a digital subscriber to The Courier
For as little as £5.99 a month you can access all of our content, including Premium articles.
Subscribe