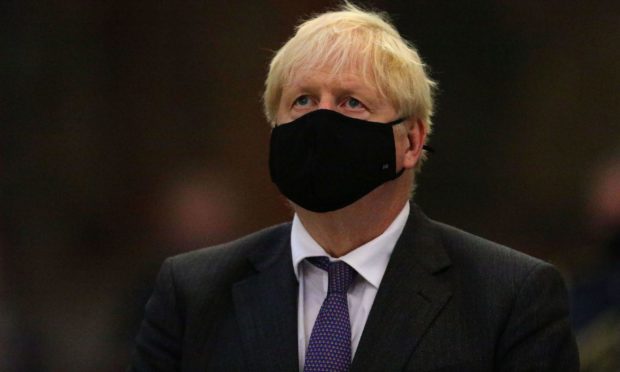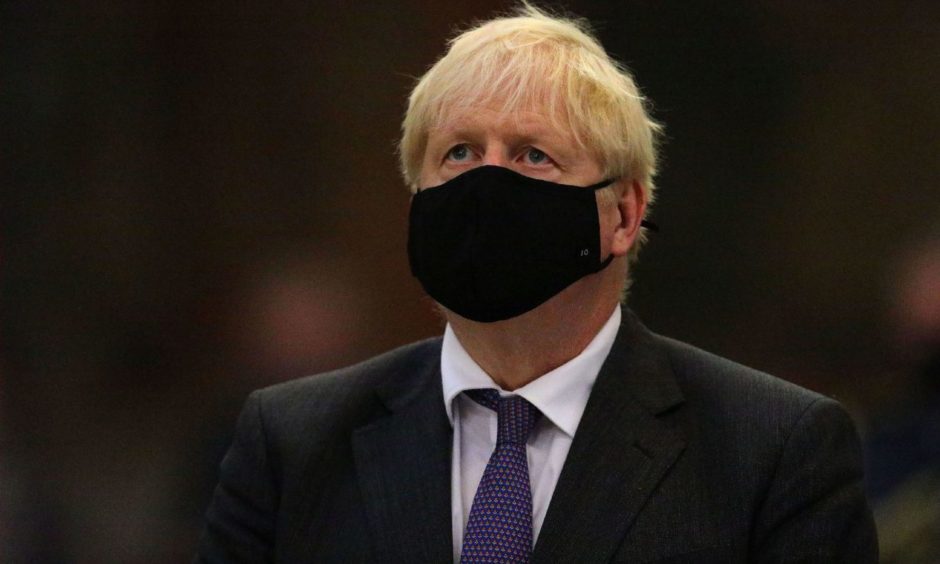 Sir, – Boris Johnson's threats of a no-deal Brexit in the middle of the pandemic he is currently mishandling simply underline the fact that the words pragmatism and common sense don't feature prominently in his vocabulary.
How, exactly, can any nation in our global world reclaim sovereignty?
The fact is, such a state of autonomy is an illusion.
We all share rules, laws and standards unless we are determined to become North Korea Mark II.
The double whammy of a no-deal and Covid-19 is too much to bear.
He should bin his kamikaze rhetoric and Brexit slogans which made no sense in the first place and act for the economic and sustained good of the country.
Rev Dr John Cameron.
Howard Place, St Andrews.
Perfect example of real public service
Sir, – As an ex-councillor, who was of a different political persuasion but a friend of Bob Band's, I find it more than unsavoury that his untimely death is seen by some as an opportunity (Family's shock at by-election leaflet, Courier, October 15).
Bob told me that he never expected to be elected as a councillor having been asked to put his name forward as a possible second SNP councillor in his ward.
But like many who inadvertently fall into a responsible position he rose to the challenge and made an excellent job of it, respected not just within his party but throughout the council.
Bob's death should not be seen as an opportunity but an ideal example of public service.
Mac Roberts.
Inchture Station, Perthshire.
Quackers: EU doesn't want a dying duck
Sir, – There is said to be great excitement about growing support for independence, which is a good idea. But that is all it is, an idea.
Top politicians say we will be better off in the EU rather than the UK.
Why would Scotland be allowed to join the EU? Our financial position will be disastrous with an almost unbelievable national debt.
The EU do not want dying ducks draining their resources.
A A Bullions.
Glencairn Crescent, Leven.
When quoting, context is everything
Sir, – Les Mackay (Should Scotland just be happy with its lot, Courier, October 16)offers the 'wise words' of Albert Einstein to support his argument.
But quotations out of context can be misleading.
Einstein is also famously reputed to have declared, "nationalism is an infantile disease. It is the measles of mankind."
I make no political judgment, but do urge caution when letter writers select their quotes.
Roderick Stewart.
Dronley, Angus.
Brown's advice is not worth PM having
Sir, – The last person our prime minister needs economic advice from is Gordon Brown, who left the country in near economic bankruptcy.
It was him and Mr Blair that turned Labour from a party of the working class into a middle class American-style party.
As for his advice on paying people for not being able to make a living under lockdown, what did he do to the thousands of oil construction workers thrown on the dole?
He knocked us off the dole after six months if our wife had a wee job. He also used the DHSS snoopers to spy on us.
This man and his government were the worst we have ever had. He could have stopped the Tories getting into office if he'd stepped down, but as usual he put himself first.
John G Phimister.
St Clair Street, Kirkcaldy.
No sense in Covid-19 being sole focus
Sir, – Utilising virtually all medical resources largely to fight one disease for such a protracted indeterminate period of time until a vaccine is developed makes no sense when the damage to the economy and the serious illnesses and morbidity resulting from largely ignoring other public health problems are taken into consideration.
GM Lindsay.
Whinfield Gardens, Kinross.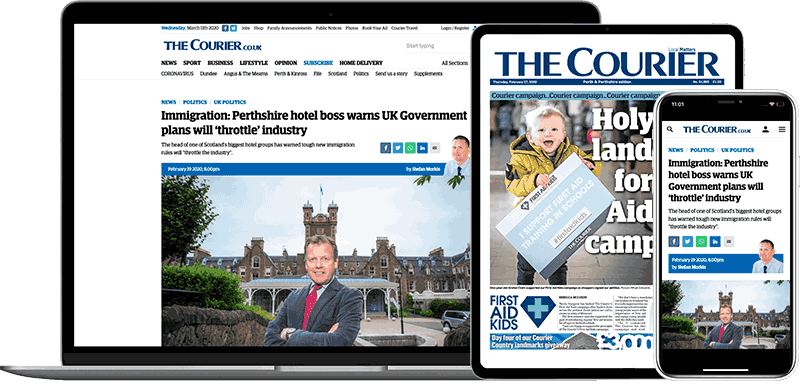 Support The Courier today.
The Courier is committed to delivering quality content to our communities and right now that's more important than ever — which is why our key content is free. However, you can support us and access premium content by subscribing to The Courier from just £5.99 a month. Because Local Matters.
Subscribe