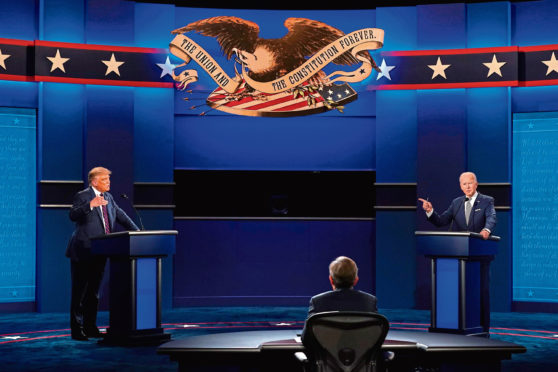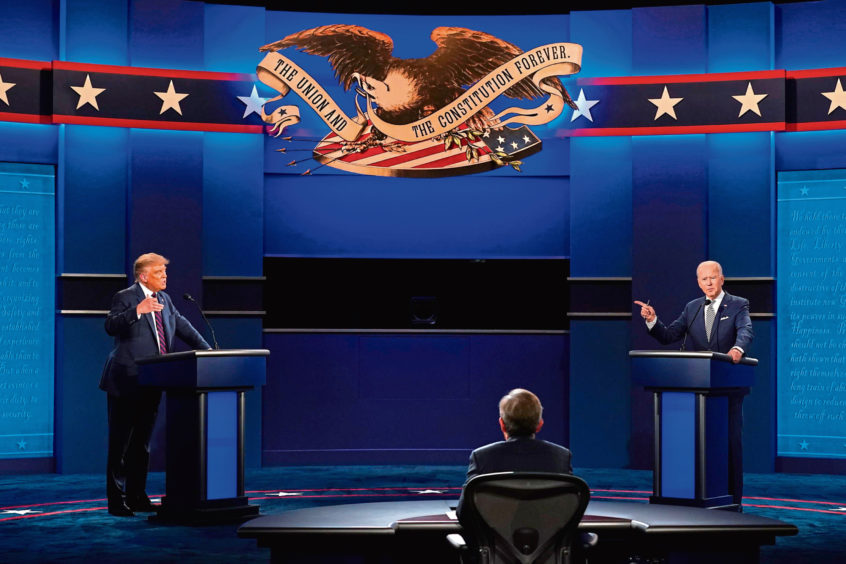 Sir, – It is inevitable that the predicted election of Joe Biden as US president next week will lead to a further decline of the UK's global standing.
Where formerly the UK was Europe's "centre of gravity" in the eyes of US, a post-Brexit Britain will be replaced by Paris and Berlin, while the UK will be seen very much as an outlier, sitting on the sidelines.
Both economically and in security terms the UK has burnt its bridges through Brexit and will not have the same prominence as it used to in Washington.
It is no wonder that commentators have pointed to the fact Prime Minister Johnson is willing on a Trump victory to decide on whether to leave the European Union with or without a trade deal.
The British Government will face a major challenge in building relations with Biden's team, who view Brexit as a risk to the EU's stability
Biden already sent a warning shot last month, when he tweeted that "the Good Friday Agreement that brought peace to Northern Ireland" cannot become "a casualty of Brexit".
The UK must therefore prepare for a Biden administration that keeps a particularly close eye on how Brexit affects Ireland, given the Irish influence in the Democratic Party and Biden's own background.
Through the foolishness of Brexit, the UK has put itself out of an influential position in the EU and delivered a further blow to its standing on the global stage.
Alex Orr.
Marchmont Road, Edinburgh.
Care homes problem repeated in England
Sir, – With regard to the recent report from Public Health Scotland on patients transferred to care homes, there was a similar problem in NHS England.
Between March 17 and April 16 this year, 25,060 patients were discharged at the behest of NHS Englandto help free at least 15,000 beds for expected Covid-19 admissions.
It was not until April 15 that Health Secretary Matt Hancock announced plans to test all patients before admission to care homes. By then there had been 3,000 deaths in these care homes due to this virus.
Problems also followed with testing and PPE. Some hospitals may have also unwittingly discharged a number of asymptomatic patients, but care homes rapidly agreed to quarantine and isolation.
This is an unprecedented global outbreak where decisions on both sides of the border were taken based on the best scientific and medical advice at that time.
Ian Wallace.
Chapman Drive, Carnoustie.
You cannot have it both ways, FM
Sir, – Nicola Sturgeon claims the report published on the care home deaths shows that sending elderly patients who had a positive test for Covid into care homes did not lead to the infection spreading.
Can anyone explain how we are told not to go to restaurants to help stop the disease spreading but putting Covid-infected patients into care homes didn't cause the infection to spread there?
You can't have it both ways, first minister.
Jane Lax.
Pine Lodge, Craigellachie.
Cronyism is beyond the pale in pandemic
Sir, – Brian Batson ('Unsettling glimpse of a future with a price on health', October 28) cautions us to be concerned about an NHS "sold off to big companies".
He also warns of the 'disaster' of English track and trace, sub-contracted, at vast expense, to Serco for ideological reasons, instead of utilising the established, tried and tested, public health system.
And the PPE scandal, which has cost billions of pounds and delivered very little usable equipment.
But there is increasing evidence now of how much of this money went to companies with no history of producing such products, several with no history whatsoever, but with clear links to the Conservative Party.
As if the damage done to the country by Westminster's blind commitment to the private sector was not bad enough, their cronyism at a time of national emergency is quite beyond the pale.
Les Mackay.
Carmichael Gardens, Dundee.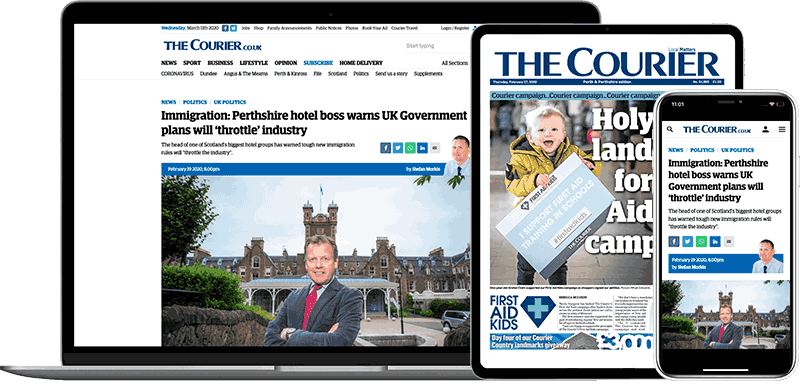 Help support quality local journalism … become a digital subscriber to The Courier
For as little as £5.99 a month you can access all of our content, including Premium articles.
Subscribe