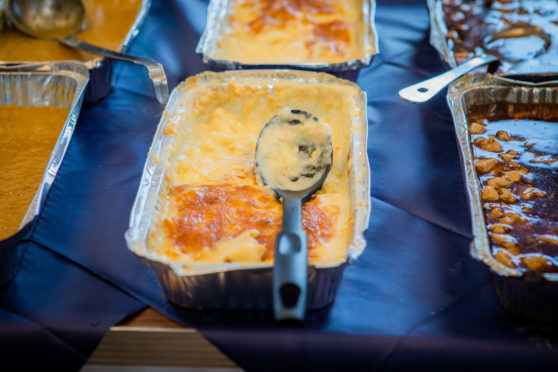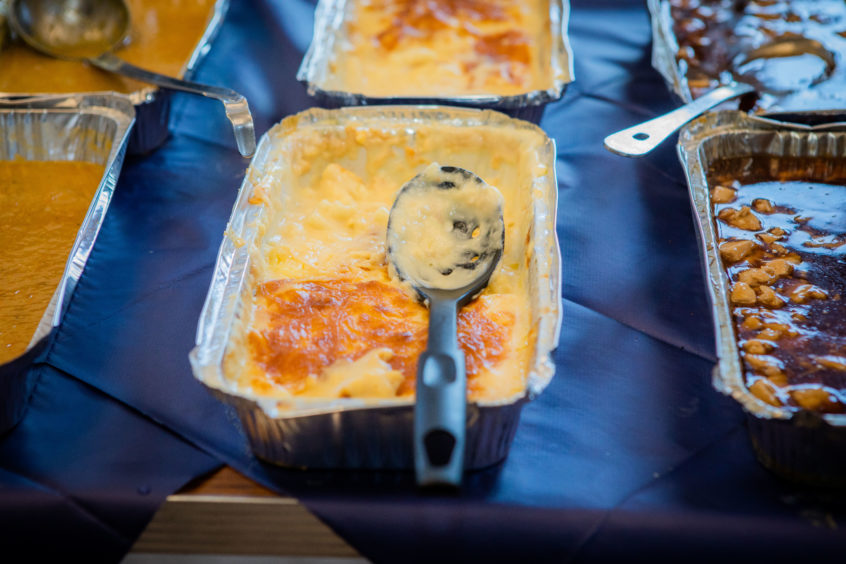 Madam, – I read with interest that Tayside Cuisine, a current provider of many school lunches in this area, is proposing investing in a single-site production facility which would provide school lunches for pupils in the council catchments of Dundee, Angus and Perth and Kinross (Councils join forces to put school meals plan in action, saving £11m, Courier, January 23) .
The unanimous soundbites from all three councils claim that this catering initiative would drive down costs, meet future pupils' sophisticated dietary requirements whilst, at the same time, sustaining the high quality of fresh food currently on offer within schools.
My main beef with this proposal surrounds the claims of sustained freshness.
Surely, if meals are to be produced on one site then frozen before being dispatched far and wide to a vast number of school kitchens then it defies logic how they can be termed as being as fresh as dishes currently cooked daily by canteen staff.
I don't doubt that there are, as the three councils in question claim, colossal demands placed on finite council resources.
However, this is no reason for councils not to adopt honesty as the best policy here and concede that something has to give and in this case it's freshness – and no doubt in time the jobs of hard-working and very modestly paid school kitchen staff.
I might also add that a truly refreshing change would be an acknowledgement from councils that with school lunch prices ever increasing, and the portions ever decreasing, it is no surprise that more and more pupils choose fast food outlets for their lunch rather than in-school dining.
On the general point of councils needing to make savings, it seems to me that this constant chorus of 'we don't have the money' rings rather hollow when all of them seem to find the cash – millions of pounds in some cases – for pet projects which at best are questionable and for the most part a complete waste of taxpayers' money.
Jamie Buchan,
Grove Road,
Dundee.
Setting the record straight
Madam, – It is time to set the record straight about two recent so-called democratic decisions which were blatantly achieved by one side misleading the opposition.
The first was the 2014 Scottish referendum poll.
Prior to that vote three Westminster party leaders came hot-foot to Scotland to promise the Scottish voters that their widely accepted preference for staying in the EU could best be realised by voting to remain in the UK.
It was a pledge that was duly dishonoured.
The second is Brexit.
The vote to leave the European Union was secured by a deliberate campaign of pie in the sky promises to return the lost days of the Empire.
Whatever else the present population may think of Ted Heath, at least he or his advisers at the time could at least see the need for the UK to join a new powerful bloc which was capable of enjoying good trading relations with the rest of the world.
The problems started when a new government decided to concentrate resources on supporting the financial services sector in the City of London at the expense of the manufacturing industry.
The advent of North Sea oil in Scottish waters offset the reduced income from manufacturing by pumping billions into the UK treasury.
However, the problem for the old colonial element of the Tory Establishment was in being just an ordinary member in a club of 28 equal partners.
Instead they want to run the show.
Thus criticism of Nicola Sturgeon for pursuing a right to a second independence referendum vote is a bit much, coming, as it does, from those who still back Prime Minister Theresa May's tactics of day after day coming to the Commons and virtually begging for an endorsement of her Brexit plan.
A plan that has been without success to date.
Allan A MacDougall.
37 Forth Park,
Bridge of Allan.
Indyref about country's future
Madam, – I was yet again disappointed to read Jenny Hjul's latest column (It's over for the Independence Movement, Courier, January 30).
Your correspondent must realise her opinion has no basis in reality.
Ms Hjul has once again diluted her column with mistruths and tribal opposition to anything that is good for Scotland.
Trying to claim that the huge case for independence is somehow now irrelevant because of Mr Salmond, is nonsense.
As the first minister rightly said to Andrew Marr, independence is bigger than one man or woman.
This is because, like it or lump it, independence isn't about Nicola Sturgeon or the SNP; it's about the people of Scotland and the future that is best for them.
Lloyd Melville,
East Garden Cottage,
Duntrune.
Reaping what they have sown
Madam, – Relating to the possibility of the imposition of martial law following a no-deal Brexit.
The government has no one else to blame but themselves.
Thomas Brown,
18 Garry Place,
Bankfoot.
Long way to go for V&A visit
Madam, – I cannot understand why such a prominent Scottish building such as the newV&A museum at Dundee has such a strong connection to the English aristocracy.
They named it after a Queen and her German husband both belonging to the 19th Century.
It is now being patronised by the modern English aristocracy.
Is there no Scottish people of prominence who can fill these roles?
The Duchess of Cambridge is going to find it difficult to patronise it on a regular basis.
Alister Rankin,
93 Whyterose Terrace,
Methil,
Leven.
Churchill truth is hard to swallow
Madam, – The venom with which the British establishment has come after Ross Greer MSP for his factual comments about Churchill are sinister.
Churchill's crimes are the crimes of empire.
Today the British ruling class venerate Churchill by putting him on bank notes and the Empire is still revered through the honours system. Britain lies about its bloody imperial past.
The legitimacy of the whole edifice of Britain as a so-called "force for good" in the world is put at risk by the truth Ross Greer exposes.
Alan Hinnrichs,
2 Gillespie Terrace,
Dundee.
City of Good Samaritans
Madam, – A huge thank you to the very kind people who came to my 84-year-old father's assistance in Dundee on Tuesday afternoon.
He unfortunately tripped on the pavement while waiting for the bus and proceeded to fall into the road just as the bus pulled in.
If it had not been for the help provided by the driver and the woman who came to his assistance, then I suspect that he might have suffered more than a huge black eye and cut head.
It definitely makes you realise that Dundee is a place of big -hearted people who go above and beyond the call of duty.
Aileen and Colin Jackson,
10 Mariner Street,
Carnoustie,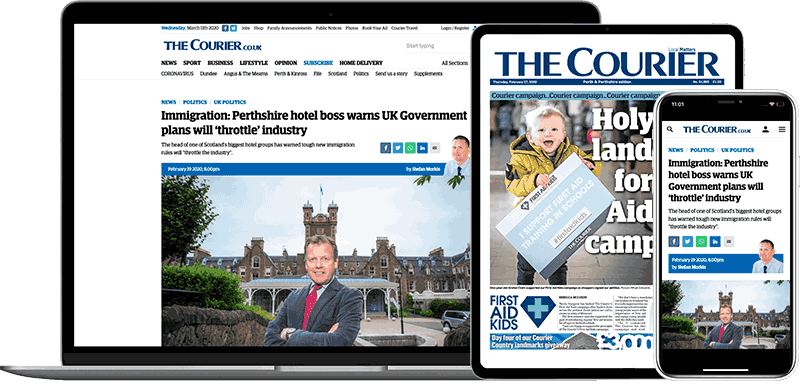 Help support quality local journalism … become a digital subscriber to The Courier
For as little as £5.99 a month you can access all of our content, including Premium articles.
Subscribe