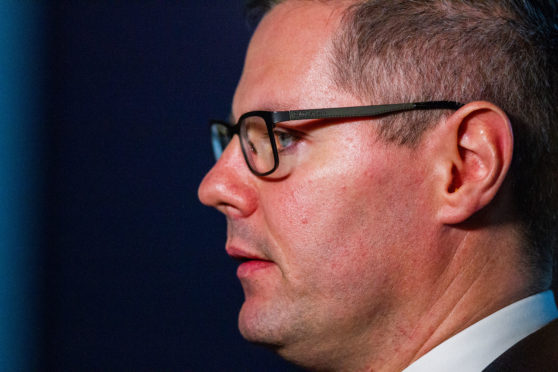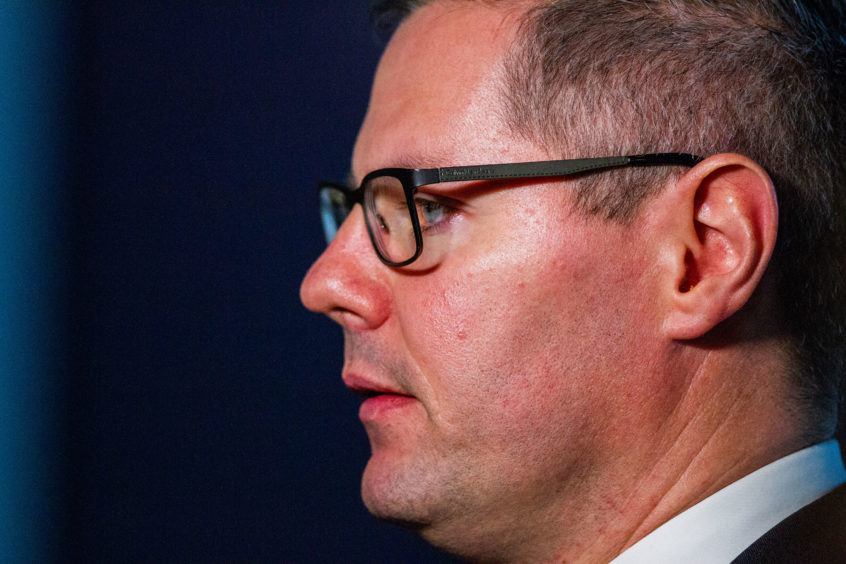 Madam, – The question of Scottish independence is a regular feature in all the newspapers these days.
The SNP spin doctors are fairly numerous and very active.
In bygone eras most of Scotland's electorate were content to consider their political leanings on election days.
For the rest of the time they were somewhat oblivious to the political scene.
If the SNP should ever achieve its ultimate goal, who or what then would they blame for the consequences of deficiencies in the economy or public services relating to Scotland?
"Austerity" has become their war cry, but with independence, any problems with Scotland's economy would rest squarely on their shoulders.
We must ask ourselves – just how broad are these shoulders?
There is absolutely no doubt that a deterioration in the standard of living in Scotland would follow independence.
There would be a shortfall in revenue as a result of Scotland's comparatively smaller number of income taxpayers; also its limited amount of corporation tax sources.
We have already experienced an example of this situation in that Derek Mackay, the SNP finance minister, has had to apply higher levels of income tax than in the rest of the UK.
As seen in the results of the independence referendum in 2014, the majority voted on the basis of "better the de'il you know".
Robert I G Scott.
Northfield,
Ceres,
Fife.
Proof will come with full powers
Madam, – It surprised me somewhat to find myself in agreement with Derek Farmer (Scaremongering narrative lacks credibility, Courier, June 17).
It is unnecessary to insist upon the introduction of Gaelic language just to prove or stress that we are Scottish.
Most of the trouble throughout the history of the world can be attributed to the lack of a common language preventing people from talking to each other.
Whether the zealots like it or not English is a language which is understood not only in Scotland but also in many countries across the globe.
It allows people to at least talk to avoid possible conflict of interests.
However, his diatribe directed at fellow contributor Ken Clark is completely unwarranted.
It is not as the headline puts it "scaremongering" which lacks credibility.
It is the form of narrative that he himself indulges in with regard to the prospect of Scotland becoming an independent nation with full control of its economic levers, which it has lacked throughout the lifetime of devolution.
By definition speculation is linked to something that has yet to be proven, exactly like Mr Farmer's allegations of failure on the part of a fully independent Scottish Government to run our country.
So far that has not been proven and never will be until the government of the day is free from the restrictive control of full fiscal powers which Westminster currently keeps on a leash.
Allan A MacDougall.
37 Forth Park,
Bridge of Allan.
Confidence in government
Madam, –The UK is a laughing stock around the world, Westminster is in total chaos, the unwritten constitution is unravelled, we are about to be lumbered with a liability as Prime Minister, industry is fleeing, investment in the UK has tanked, the country is heading for the third world, and Derek Farmer can only obsess about the SNP.
An SNP which has now been in government since 2007 – ample time for the Scottish people to rumble them if they were as incompetent as Mr Farmer makes out.
Yet, at the last Scottish Parliament elections in 2016, the SNP gained 46.5% of the vote, more than twice that of either Conservative or Labour, and in the European Elections last month they gained more votes than the Conservative, Labour and Lib Dems put together.
That does not sound like a governing party which is doing a bad job.
Les Mackay.
5 Carmichael Gardens,
Dundee.
Support for our veterans is vital
Madam, – I read with interest and some regret Major (Retired) Colin Gray's thoughts and aspirations for the Veterans Day attendance.
I was more than pleased the efforts of Bruce Kelly and the late Vic Herd took place during my tenure of office and more pleased that they were two of my best friends, with Bruce supporting me in the City Chambers.
I am less than pleased with the Ministry of Defence, however, regarding their disservice to Vic and Bruce since their pioneering efforts all these years ago and disrespect also for the City of Dundee.
As the years rolled by the MoD's support for our two legends and the city waned until they disappeared "like sna off a dyke" and my predictions unfortunately, that they would stop supporting us financially and leave the city council to pick up the pieces, came true.
There was worse to follow, when they instructed us they would no longer provide Pipes & Drums or allow regular and reservists to participate in our own Armed Forces Day, with the excuse that parading through towns and cities was not relevant in a modern armed force.
In concentrating their finances and events in the Central Belt they totally ignore the commitment and achievements of Tayside.
In the meantime Dundee City Council, as I predicted, are footing the bill but in this mad world of austerity and balancing the books it may be difficult for this support to continue.
We can all support Major Gray's invitation however and support our veterans.
Dr John Ross Letford MBE CStJ.
Rosebank Tce,
Dundee.
Nothing is sacred
Madam, – I read the article about the visitor book which was stolen from a church (Prayers for thief who stole from Perthshire church, Courier, June 17).
The obvious question is why? What good is a book full of people's names and memories to anyone?
What a malicious act. I can understand the congregation praying for the book's return as it is so cherished to them.
Let's hope their prayers are answered.
Thomas A. Brown.
18 Garry Place,
Bankfoot.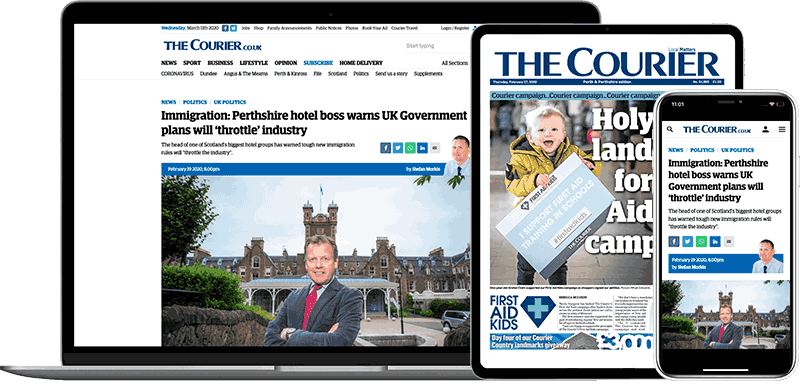 Help support quality local journalism … become a digital subscriber to The Courier
For as little as £5.99 a month you can access all of our content, including Premium articles.
Subscribe