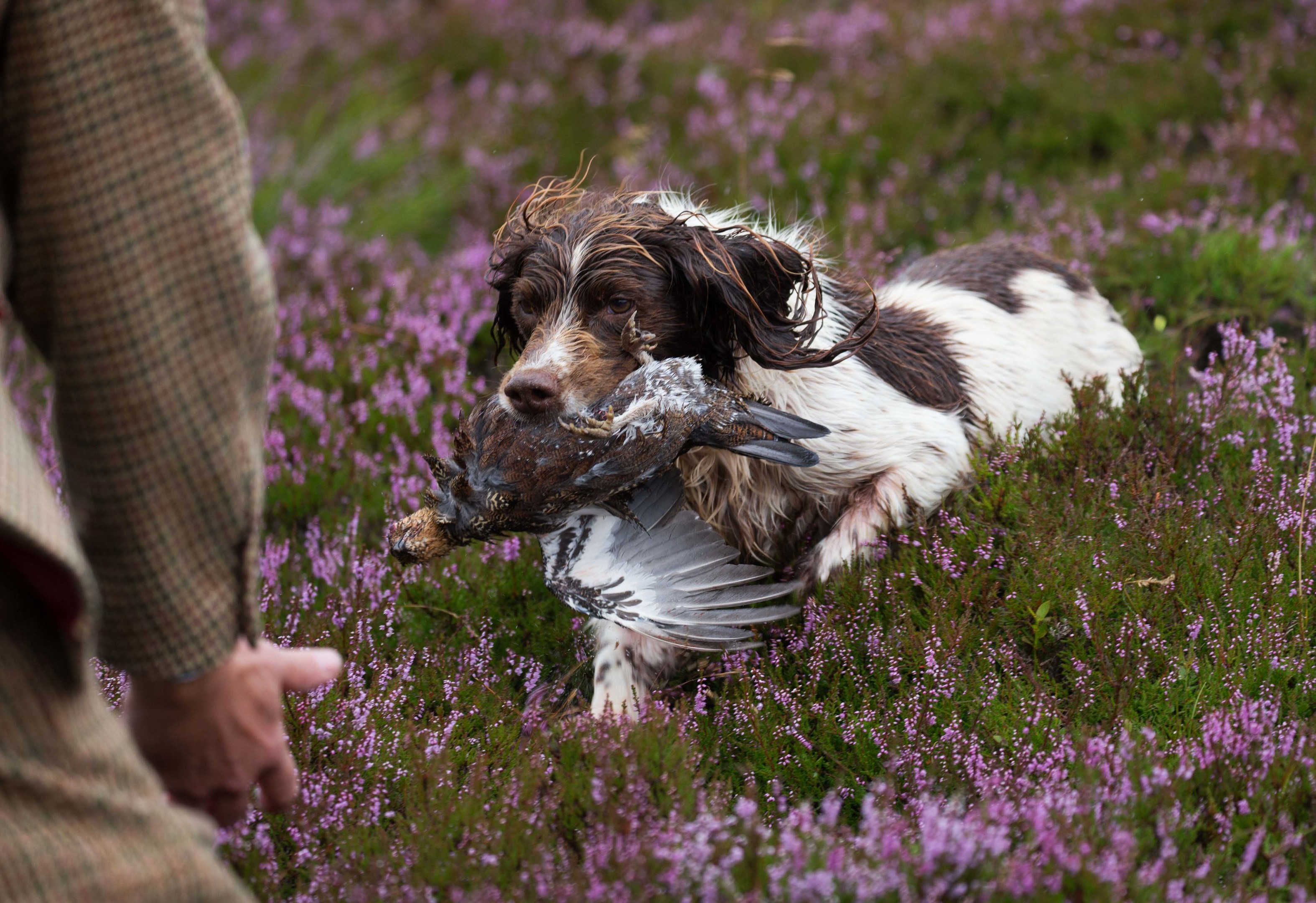 Madam, – I feel I must write in response to Mr Montgomery's accusation (Glorious Twelfth has a rightful place, Courier, August 14) that the claims made by earlier contributors in relation to driven grouse shooting were disingenuous.
Studies indicate the density of red grouse on driven grouse moors range as high as 500 birds per square kilometre, while the natural density is between five and 30 birds.
This unnatural number creates a biological time bomb, so much so grouse are caught during darkness and forcibly medicated.
Others are provided with medicated grit using the similarly strong drugs so they can be shot later. The lead shot used also constitutes a danger to those who might eat them as there is no safe level of lead one can consume.
This excess of birds, in turn, gives rise to increasing numbers of predators due to the food available. These are then trapped and killed in their thousands.
So many mountain hares have been shot over the past 20 years that the late Dr Adam Watson, who was recognised as the Cairngorms' foremost ecologist, reported local extinctions.
The idea that heather burning is "rigorously controlled" is an example of theory being confused with practice.
I've personally witnessed various regulations being flaunted. Any adders, slow worms or amphibians in its path are immediately burnt.
These practices seriously imbalance the composition of our local ecology and aid the silting up of vital spawning resources for our fish.
Burning increases the rate of water run-off and heightens the flood risk downstream where expensive measures to protect property are financed by tax-payers.
This can only worsen due to climate change.
No more skill is required in driven grouse shooting than when the targets are clay pigeons.
Both targets fly fast and straight but a covey of grouse present a far larger target than a single clay.
There are wilding, or rewilding, schemes taking place across Scotland with the backing of NTS and the Borders Forest Trust, to mention but two.
Competing claims as to the financial worth of this industry arrive at differing conclusions.
One report places the average income of an employee on a grouse estate as £11,401 per annum, which is below the level of the minimum wage.
Mr Montgomery should learn to differentiate between the claims made by the industry, the reality and the available science.
George Murdoch.
Auchcairnie Cottages,
Laurencekirk.
US to call shots after Brexit
Madam, – The arrival of the US national security adviser John Bolton in London, declaring the most isolationist US regime in living memory would "enthusiastically" support a no-deal Brexit, should be a major cause of concern to many.
The UK is a weakened country, desperate for a trade deal and in no position to refuse Donald Trump's demands not just to lower our stringent standards, but on our foreign policy too.
All trade negotiations naturally involve both sides trying to re-engineer things to their own advantage, of course. Risks however are heightened for small countries negotiating with bigger and more powerful ones – one reason EU countries banded together in the first place – and this time big foreign policy as well as economic principles are at stake.
It is unlikely issues like the Iran nuclear deal or contracts with the Chinese tech firm Huawei will be left until "after Brexit".
There is likely to be early pressure too to ditch practices that inconvenience US companies, such as the planned digital-services tax targeting tech giants.
It is no surprise the White House actively favours a chaotic divorce between the UK and EU.
So weakened is the UK that our foreign policy will soon be decided by diktat from Washington, even more so than it currently is.
Alex Orr.
Flat 3, 2 Marchmont Road,
Edinburgh.
Pushing us backwards
Madam, – Each day as I open and close my wallet I see my European driving licence, and each day my anger grows.
How can we be allowing a bunch of political punks to use a protest vote at their own ineptitude to drag us from the future and push us back into the past?
Robert Mercer-Nairne.
Meikleour,
Perthshire.
An inspiring education
Madam, – I was pleased to see the prominence given by your paper to Dr Halliday's letter to parents refuting claims of a bullying culture at the High School of Dundee (Rector's letter refutes bullying culture claim, Courier, August 14).
Up until that point, I and many others had been disappointed by the somewhat one-sided coverage in the press of the outcome of the recent employment tribunal.
This article goes some way to counterbalance that.
As mentioned in Dr Halliday's letter, not only did the results of a recent 'in-house' survey find that an overwhelming majority of staff felt they were treated fairly at their work, the HMI Inspectorate report of 2015 found that staff felt well-supported.
As a now former parent of the school – my younger daughter completed sixth year in June – I have constantly been impressed by the care and compassion Dr Halliday has shown to the pupils under his care.
Each Year 6 pupil received a personalised, insightful, hand-written letter from Dr Halliday reviewing their school career and wishing them well for their future.
And, just this week, a personalised letter from their now former rector, reviewing their SQA exam results and again wishing them well for the future.
Hardly the actions of a "bullying" headmaster.
Dr Cathy Mitchell.
24 Strawberry Bank,
Dundee.
Hardship over uniforms
Madam, – This week children across Scotland return to school.
Parents facing financial difficulties can claim £100 towards the cost of uniforms.
Whilst welcome, it has not solved the problem.
Last summer the Children's Society found the average secondary school uniform cost £340, for a primary school it was £255.
It is no surprise school uniform banks have reported giving away thousands of items (The Courier, August 2).
The Children's Society also found one in eight parents getting into debt to cover uniform costs.
Schools could do much more to help parents.
For example, not requiring pupils to wear uniform from specialist suppliers. Small changes such as this could make a difference for families facing hardship.
If pupils are to flourish across Scotland, all aspects of education should be accessible, no matter what their parent's income.
Mubin Haq.
CEO,
Standard Life Foundation,
Edinburgh.
No justice for CF sufferers
Madam, – Cystic fibrosis sufferers are to be denied ameliorating drugs (Two cystic fibrosis drugs won't be made available on NHS, Courier, August 13)
Yet the government continues to supply huge amounts of methadone to drug addicts.
Where is the justice?
GM Lindsay.
Whinfield Gardens,
Kinross.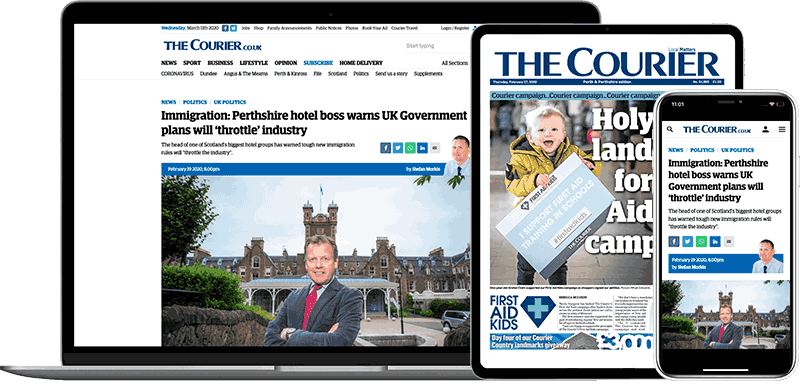 Help support quality local journalism … become a digital subscriber to The Courier
For as little as £5.99 a month you can access all of our content, including Premium articles.
Subscribe