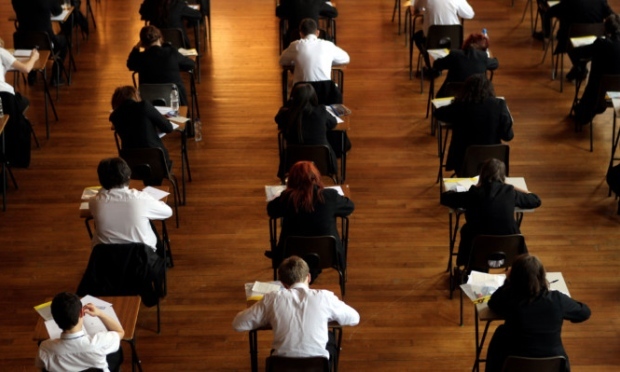 Madam, – Having attended Perth Academy (then a selective school) in the 1940s I disagree strongly with George McMillan (The Courier, Letters, August 20) that Scottish education has worsened in quality.
It is many times better than it was then.
My experience was of fear and boredom.
Teachers were remote and authoritarian.
We were not expected to contest anything they said.
Independent thinking was not encouraged. There was no health, "outdoor", relationship, moral or sexual education and no counselling or careers advice.
Local history and geography were not taught and there was no fieldwork.
We heard nothing of the "Scottish Enlightenment", Adam Smith, David Hume or Charles Darwin.
Nor of the clearances, "Peterloo" the Irish famine, the Indian Mutiny or the misdeeds of the British overseas.
Imperialist and religious ideas prevailed as did racism and sectarianism.
Canadians, Australians and New Zealanders were referred to as "colonials".
We did not even know what philosophy, psychology, sociology, economics anatomy, physiology, geology or meteorology were.
Most of what I learned to gain "Highers" was of little use and soon forgotten.
I would have benefited more from learning to cook and type.
The idea that Scottish education was widely admired is simply a fantasy.
Over many years I lived in Australia and Canada and visited many other countries.
No one I met expressed any opinion on Scottish education.
Tests to separate pupils at age 11 were based on flawed science and caused great harm to those who failed them.
They then received an even worse schooling than me.
It was a cruel system.
Walter Markham.
347 Colinton Road,
Edinburgh.
Viability of electric cars
Madam, – There have been a number of letters recently proposing hydrogen for transportation ("Highly charged motoring debate", Archibald A. Lawrie, Letters, August 15, and "Hydrogen is the future of energy", Harry Key, Letters, August 19).
However, their main aim seems to be to disparage battery electric cars. I won't disparage hydrogen.
Hydrogen itself is not the source of energy, and the suggested use of fuel cells simply means this supplies the electricity rather than a battery.
We still need energy to either produce the hydrogen or charge the batteries, and we would still be driving electric cars.
The difference is in the infrastructure used to get things to the end consumer.
Hydrogen is a viable means to do this. We can replicate our existing fuel infrastructure.
The thing is, we already have a battery electric car we can just plug in at home or work (currently free). Very convenient. And that's sufficient for almost everybody's daily needs. Our car has cost us less to buy and run than a similar fossil car.
There is significant progress for long trips.
Our current car has a real world range of about 150 miles, up from the previous one's 100, but a Tesla Model 3 LR already has a real world range of about 300 miles, even at 70mph.
And, rapid chargers may still mostly be 50kW, but there are 350kW ones here in Scotland today.
There is a climate emergency, we need to change now.
Gordon Pay.
Eden Park,
Cupar.
Are politicians just rubbish?
Madam, – Our politicians deserted democracy when they refused to implement the result of the referendum.
They talk about a parliamentary democracy more like an elected dictatorship. A deal? They have already voted down a deal multiple times.
I don't hear any of them saying what deal they would want.
What they want is no deal and us to stay in this virtual dictatorship: the new Holy Roman Empire run by Germany and France.
Are any of the sitting politicians any good? I have watched since I was a boy our country being run down.
Look around you at the places of work no longer there.
It seems house builders run the politicians. China has been transformed by the West's money. We have made China a superpower by the greed of our capitalism. Profit has been put before people.
It is not just me that thinks our politicians are rubbish: the Queen has shown concern.
So let's stop voting for these middle and upper class politicians who would not give a working person the time of day.
Vote for real people who have had a real job, not parties made up of the university mafia who did not want to work.
John G Phimister.
63 St Clair Street,
Kirkcaldy.
Britannia sailing for 'iceberg'
Madam, – Speaker of the House of Commons John Bercow has condemned Boris Johnson's decision to suspend Parliament as a "constitutional outrage".
It is also an act of abject cowardice because it means our unelected prime minister will be able to avoid questions on the Yellowhammer report which his own party commissioned.
This report says that a no-deal Brexit will cause substantial hardships including food and fuel shortages, rising prices, travel disruption, supplies of vital medicines being delayed and civil unrest.
So rather than face scrutiny and be accountable, which is what we pay him for, Boris Johnson ducks for cover, meanwhile giving orders for the good ship Britannia to sail "full steam ahead" towards the iceberg which he knows to be directly in her path.
The question now on many people's lips is will his next action be to attempt to close the Scottish Parliament?
Alan Woodcock.
23 Osborne Place,
Dundee.
Independence benefits clear
Madam, – I refer to the letter from regular SNP basher Allan Sutherland ("Radical way to save money", Letters, The Courier, August 28).
Mr Sutherland states that an independent Scotland would face "austerity on steroids" but as usual offers no evidence to support this.
He does, however, suggest one way of bringing down the deficit would be to close the NHS for six months and adds that thousands of people would die.
Can I be even more radical in suggesting that an independent Scotland should follow the example of his beloved Conservative Party.
Welfare and disabled benefits could be slashed leading to the deaths of 150,000 people, many by suicide.
Money to councils could also be slashed. Better still why not force people to work till they are 70 or 75.
Why not follow the example of the Conservatives, sell off the NHS a bit at a time to rich party financial backers?
An independent Scotland would not have to pay a percentage of Trident, Crossrail, the new sewage system for London, refurbishment of Buckingham Palace, refurbishment of Westminster, HS2 if it ever goes ahead, the new nuclear power station, a new runway at Heathrow.
Finally we would not have to pay a share of the national debt run up by the Conservative government to the tune of £1.8 trillion.
Stephen Windsor.
The Holdings,
Kinfauns.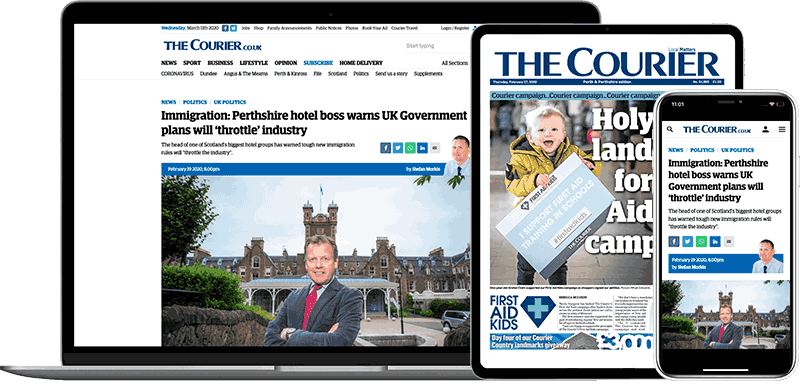 Help support quality local journalism … become a digital subscriber to The Courier
For as little as £5.99 a month you can access all of our content, including Premium articles.
Subscribe