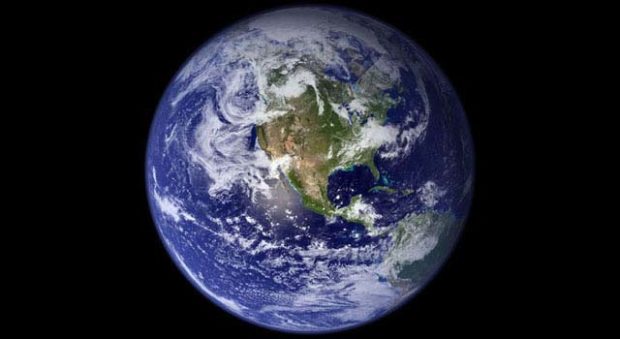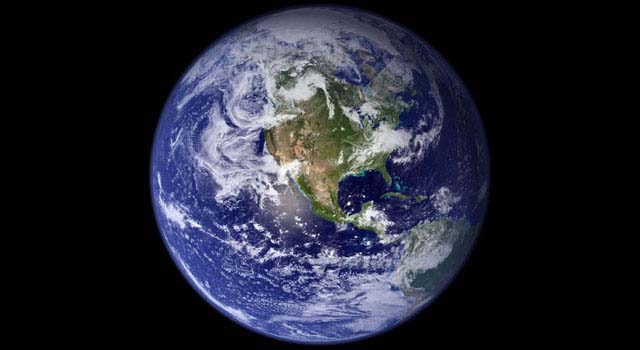 Madam, – What exactly does science mean by life?
Is it something which came into existence from an unfathomable beginning and eventually turned out as ourselves, or could it be that some other life-forms, as self-conscious entities, exist on a separate evolutionary scale?
With, as reported, 111 million light years separating Earth from K2-18b, a distance virtually incomprehensible to most human minds, perhaps scientists would be better engaged utilising their efforts in trying to construct a time-travel machine.
However, it may well be that some super-Earth planet supports more advanced life-forms than exist on Earth, making humankind more primitive by comparison!
Kenneth Miln.
Union Street,
Monifieth.
'Ill-informed' characterisation of Muslims
Madam, – George Dobbie (Courier Letters, September 3) thinks attacks on Muslims are due to anger at atrocities against "Christians" by IS. If so they are irrational.
In truth the vast majority of the latter's victims were Muslims. Moreover, many thousands of these have been killed or wounded by US and UK forces in Iraq and Afghanistan.
Some were tortured by the former in prison. Yet there have been very few cases of attacks on American or British people by Muslims because of this.
Many of these, including women and children have died in Yemen in a war strongly supported by Donald Trump, who is favoured by many "Christians".
Few, if any, of these have expressed any objections to his stance.
A few years ago in Bosnia, many Muslims were killed in cold blood by Serbian "Christians".
There have to my knowledge, been no attacks on Serbian people elsewhere because of this.
Throughout history many more people have been killed by "Christians" than by Muslims. That includes "Christians" themselves.
Soon after Christianity was made the official religion of the Roman Empire, many of its adherents massacred "pagans" and replaced their temples with churches.
Muslims did not like the tsars, instigate "pogroms" against Jews, or instigate a "holocaust" to eliminate them.
There is far less violence in Muslim Indonesia, Malaysia and Morocco than in the Christian Philippines, South Africa and United States.
It is time this ill -informed characterisation of Muslims as generally violent ceased.
Alan Mathieson.
28 Victoria Road,
Kirkcaldy.
Government 'lies' over Brexit
Madam, – The Yellowhammer impact papers are stark.
Day long lorry queues at ports, medical shortages and emptying shelves.
The Tories changed the description on the papers from "base scenario" to "worst case scenario".
Although some medications have been stockpiled others can't be.
Sodium valporate, which is used to treat epilepsy, can't be stockpiled.
The supply chain for the medication is vulnerable to disruption.
Johnson claimed when Yellowhammer was first leaked that it was from the time of then prime minister Theresa May. This was a lie.
These estimates come from the first week of Boris Johnson's premiership.
On top of that Boris Johnson has been forced to deny he lied to the Queen over proroguing parliament.
Johnson also said the High Court in England had agreed with his proroguing of parliament.
The reality is they said they should not judge such matters.
The Yellowhammer impact papers completely ignore the impact of the Tory plans for post-Brexit Britain. Massive tax-cuts for the Tory donor bankers, wholesale destruction of trade union rights and the setting up of exploitative free ports. This will destroy the living standards of working people.
There is talk of 50,000 soldiers being deployed backed up by 10,000 riot police.
The scenarios set out in Yellowhammer mean that normal forms of rule can't be maintained.
It's very likely the government has kept some of its scenarios surrounding Brexit secret.
Alan Hinnrichs.
2 Gillespie Terrace,
Dundee.
Time for Saltire to 'fly free'
Madam, – It seems that Robert I.G. Scott (Letters, September 11), fails to understand the difference between democracy and what is clearly a dictatorship, albeit by dint of circumstance in relation to a national vote in a set up which was originally designated "a union of equals": given that the voting capacity of one member state will always exceed by far the total voting power of the other three put together.
In practice this ensures that the will of the largest state prevails at all times whether or not the result of the poll satisfies the wishes of any or all of the nations except by coincidental agreement.
Thus the national vote which Mr Scott hails as democratic to suit his mistaken point of view is in practice a dictatorship overseen by a London-based parliament.
He also erroneously refers to the three smaller sovereign nations as regions when they are in fact countries in their own right with international recognition.
In keeping with the spirit of democracy, the votes of the people of both Scotland and Northern Ireland returned substantial majorities to remain members of the EU only to be frustrated once again by the will of a larger neighbour.
It would thus be more democratic for people like Mr Scott to stop lauding results obtained by dictatorship and accept that, whether he likes it or not, the Saltire was historically combined with the St George's Cross as a matter of expediency and should now be free to fly on its own whilst at the same time giving the cross of St George the right to do likewise.
Allan A. MacDougall.
37 Forth Park,
Bridge of Allan.
Rosyth jobs at risk from Indyref
Madam, – Your front page article on Friday September 13 ('Warships contract secures Fife jobs') makes good reading for the fortunes of Rosyth and the future of shipbuilding, creating more employment.
Boris Johnson took great pleasure in announcing this, and politicians and unions are delighted.
But do not be fooled. Boris Johnson by his current actions in the Brexit fiasco, and other matters, may well have fuelled the fire in the independence debate, perhaps leading to another "Indyref" and possible independence for Scotland.
It is well accepted that in that scenario, the United Kingdom, of which Scotland would not be a part, does not build warships in a foreign country. Industry, politicians and the unions would be well advised to fight against independence if they want Rosyth to survive.
Andrew F. Gilmour.
Montrave Home Farm,
Leven.
Parliament 'karaoke night'
Madam, – On Tuesday evening (September 10) at the 'proper parliament', someone published a video of MPs miming to the words of a song. Could you inform me if there is to be a regular SNP karaoke and will the SNP be doing requests?
Colin Cookson.
Stenton,
Glenrothes.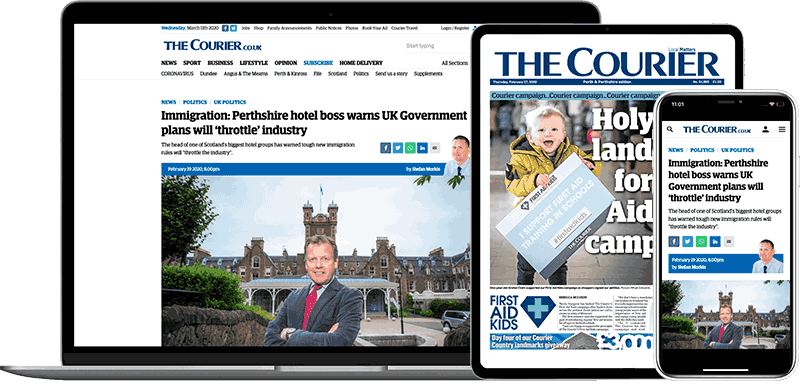 Help support quality local journalism … become a digital subscriber to The Courier
For as little as £5.99 a month you can access all of our content, including Premium articles.
Subscribe