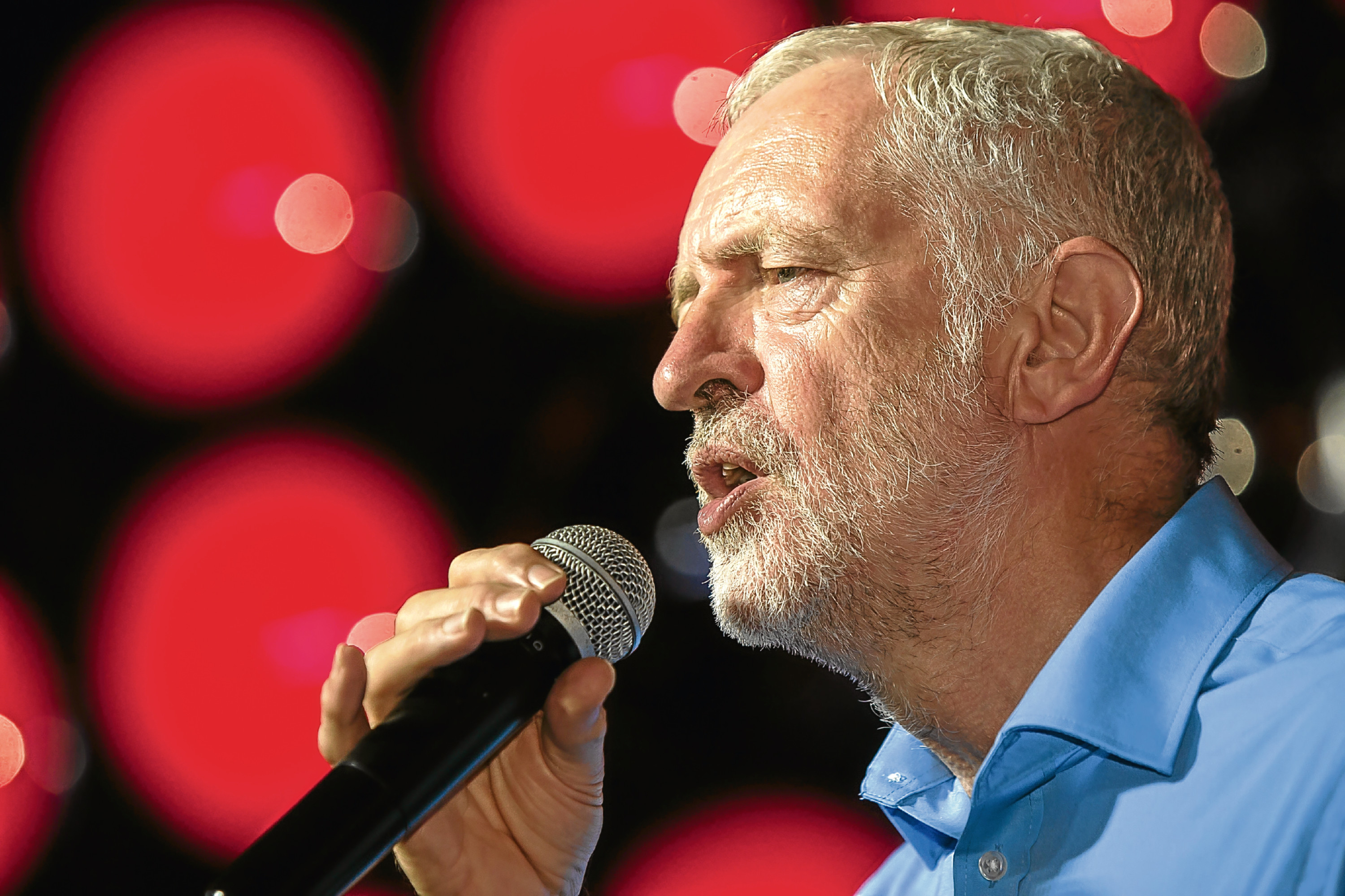 I've always thought party conferences are like music festivals, albeit with an incredibly underwhelming line-up.
You flick through the programme, weighing up whether to hit the main stage for the big names or gamble on the more leftfield sets on the fringe.
There is the lack of sleep, over-priced lager, unbearable crowds, debilitating hangovers and those depressingly wacky attention-seekers trying to get on TV.
With 1,000 new delegates this year, many of them from the younger generation, this gathering of Labour supporters was probably more rock and roll than it has ever been.
Still buoyant from his star turn at Glastonbury, Jez Fest kicked off with activists' rendition of the White Stripes-inspired "oh, Jeremy Corbyn".
The adulation was extended to the merchandise stalls with brisk Corybn scarf sales belying the summery conditions blessing Brighton's seafront.
The Islington North MP's cult status among younger voters has gone mainstream.
His power base looks likely to be extended north with the pro-Corbyn Richard Leonard now favourite to beat the centrist Anas Sarwar to the leadership in Scotland.
That will further tip the balance party's ruling national executive to the Corbynites.
There is little sober talk of a fresh coup attempt from the so-called moderates, though they're waiting for their chance.
Mr Corbyn is in Brighton with a rock star swagger. However, it's not all chants and cheers.
When he was supposed to be trounced at the general election, he cut into May's majority. But this was a government in disarray on many fronts – not least leadership, Brexit and social care.
By trying to appeal to two broad categories of voters – one staunchly in favour of keeping close ties with the EU and another desperate for immigration to be cut – his Brexit policy is bitter for both sides to swallow.
His conference was crashed before it began with an open letter from Labour MPs, including those sympathetic to him, demanding a commitment to sign up to the cause of staying in the single market permanently.
He has an energising band of young supporters behind him. There is little inroad into the grey vote, however.
And the wooing of middle Britain that made Labour's 1997 landslide possible seems as far-fetched as ever right now.
It is unclear how Labour could turn over the Tories without making at least some advances in this demographic.
The feel-good afterglow of the general election result and the ceasefire in factional hostilities is giving this conference a party vibe.
But anyone who has got a bit carried away at T in the Park will be able to testify, what goes up, must come down.