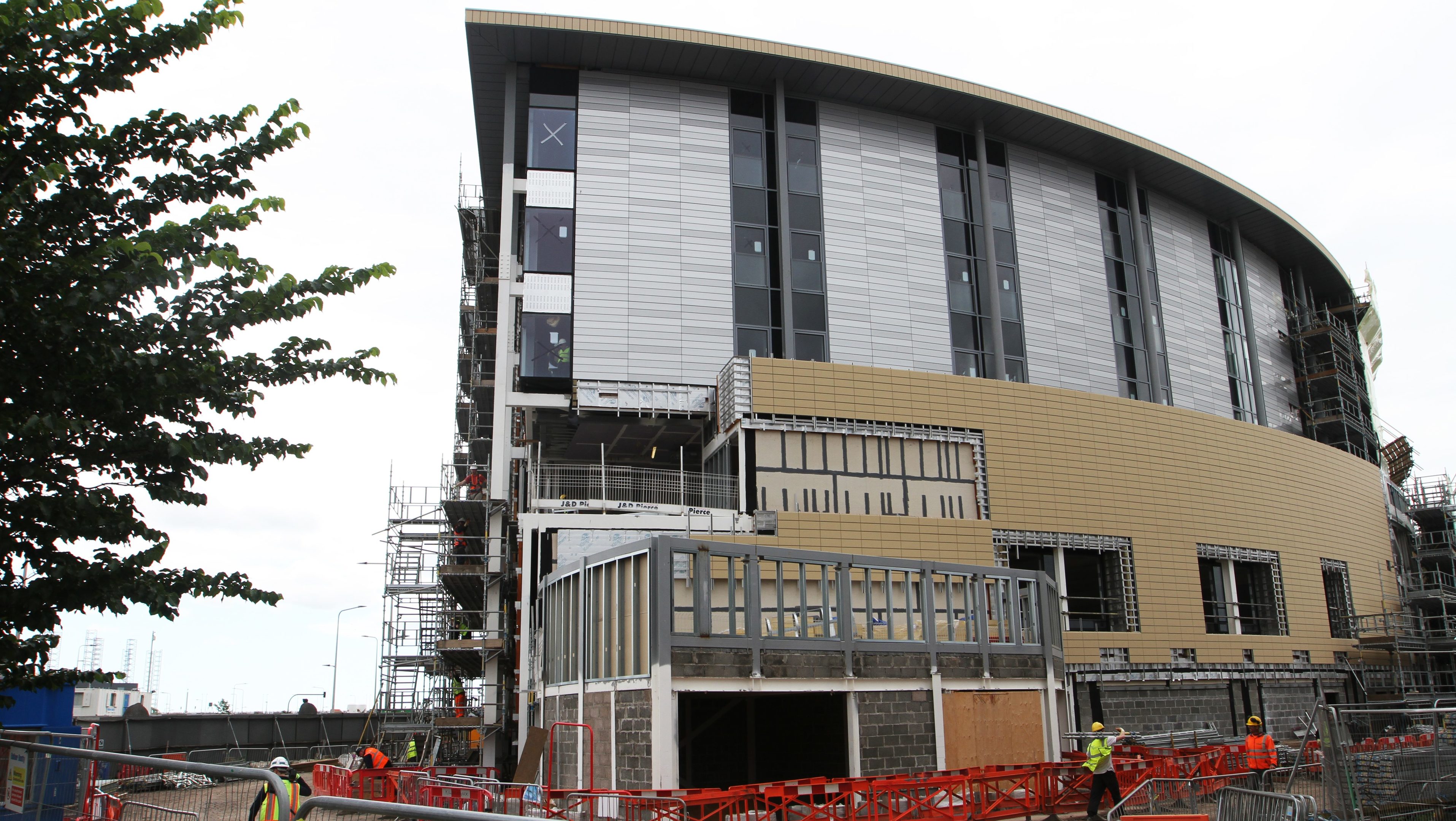 Councillors will tonight be asked to approve spending almost half a million pounds installing the ticket office in the new train station.
The council's city development committee will meet to discuss a number of items, with the station expenditure being recommended for approval.
A tender received by Pacific Building Ltd. of Glasgow details a £459,257 cost of installing ticket vending machines, security gates and alterations to restore temporary station facilities before the new station opens in March.
The funding will be sourced from the city council's capital plan, which for the financial year 2017-18 has made £14,529,000 available for spending on the new station.
Four prices were submitted by contractors, with Pacific Building Ltd beating their closest bid rivals, Elderslie based CPMS Ltd, by more than £11,850.
The automatic gates will cost £113,000, the ticket counter £87,000 and the ticket vending machines £20,000 – totalling £220,000 in allowances spending.
This, combined with the contract being offered by Pacific Building Ltd of £239,257, makes up the total £459,275 figure.
Convener of the city development committee, Councillor Lynne Short, said the council had planned for paying for the ticket office installation for some time.
She said: "The building of the new station has always been a council project.
"Abellio are providing funding for things like bike racks and platform adjustment works. I was given a tour of the site recently and I can say that it is going to be stunning.
"The prime views from each of the hotel rooms are fantastic, overlooking the Waterfront, V&A and Discovery Point. It is going to be a phenomenal building once it is finished."
The city development committee will also be asked to approve a number of other received tenders, including one for almost £200,000 for this year's Christmas lights.
The council will be asked to accept the tender of £191,887, plus £4,000 in allowances for professional services for the upcoming Christmas light display.
The costs will cover the erection and later removal of Christmas trees, lights and decorations in the city centre, Lochee, Broughty Ferry, The Crescent Whitfield, Westport, Seabraes and Stobswell.
Work is due to start in putting the lights up this October, before they are removed early in January 2018.
The cost has increased by more than £12,000 on last year, with 2016's Christmas lights costing £183,418.
The Dundee station hotel is due to open in the middle of 2018 and will be run by the chain Sleeperz, who have businesses in Cardiff and Newcastle.