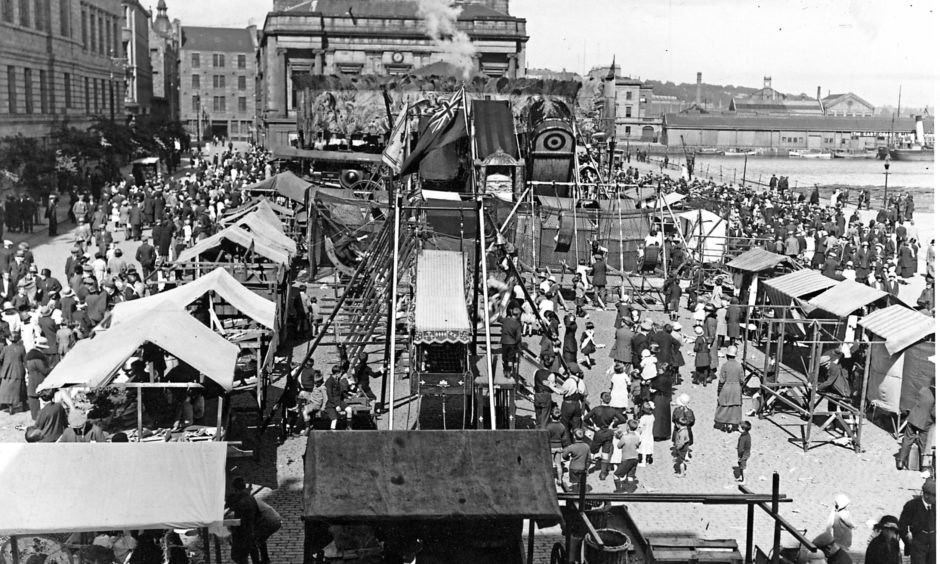 The fairs at Castlehill and Lindsay Street Quarry, Dundee, started as harmless diversions from the harsh grind of life in an industrial city.
However, as the 19th Century wore on, magistrates and clergy became alarmed as they witnessed the fairs sink into pits of iniquity.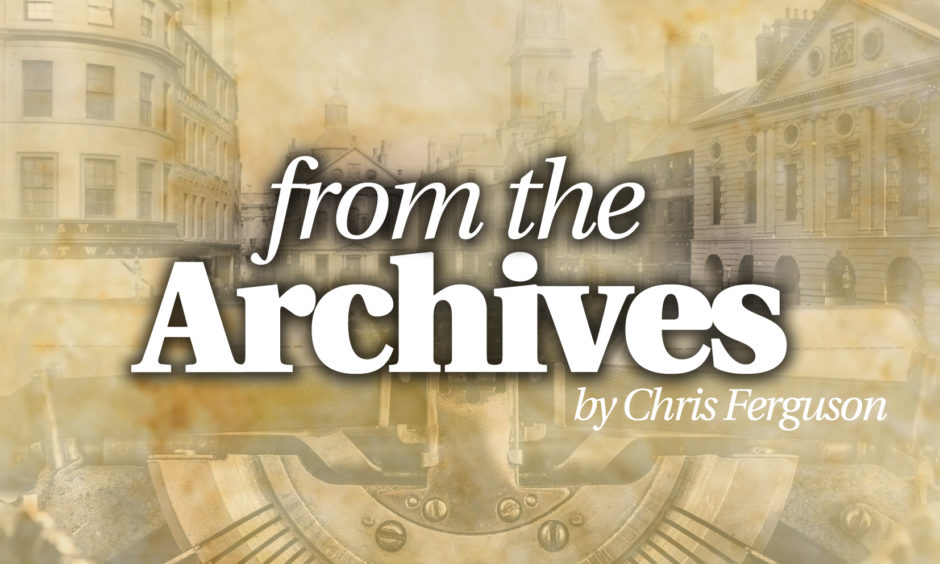 Children were warned of the dangers of being drawn into these vortices of sin.
Residents demanded tough action from Provost Charles Parker and his council, while the Episcopal bishop called for the eradication of this "crying evil".
The fairs' descent into the abyss happened swiftly over the course of a decade.
While they were never crime free, a sudden outbreak of harlotry and thievery tested the authorities' patience in 1862.
A group of 40 rate-payers wrote to the council demanding intervention to stop theft, robbery and prostitution.
The residents called on the council to follow Glasgow's lead by banning street amusements.
At the same August 28 meeting, the council considered a letter by Alexander Forbes, Bishop of Brechin, complaining about antisocial behaviour at Castlehill.
He told councillors it was the duty of every influential citizen to raise their voice against the horrible profligacy prevailing in the city nightly.
"It cannot be denied that the scenes of harlotry and drunkenness are such as to be a disgrace to any town assuming to be Christian," wrote Bishop Forbes. "The very shows and amusements for children are haunts of thieves and prostitutes."
He added that many young girls could date their ruin from the licence of the season.
Provost Parker agreed and argued that those involved in vice should be jailed immediately.
He believed this was the best way to keep them from the clutches of those who would return them to their haunts.
Jail would also allow the girls time to reflect.
The provost said he was horrified to see girls walking the streets in a most unblushing way, almost glorying in their shame.
Provost Parker suggested a system to support the girls when they left prison and to help them into employment.