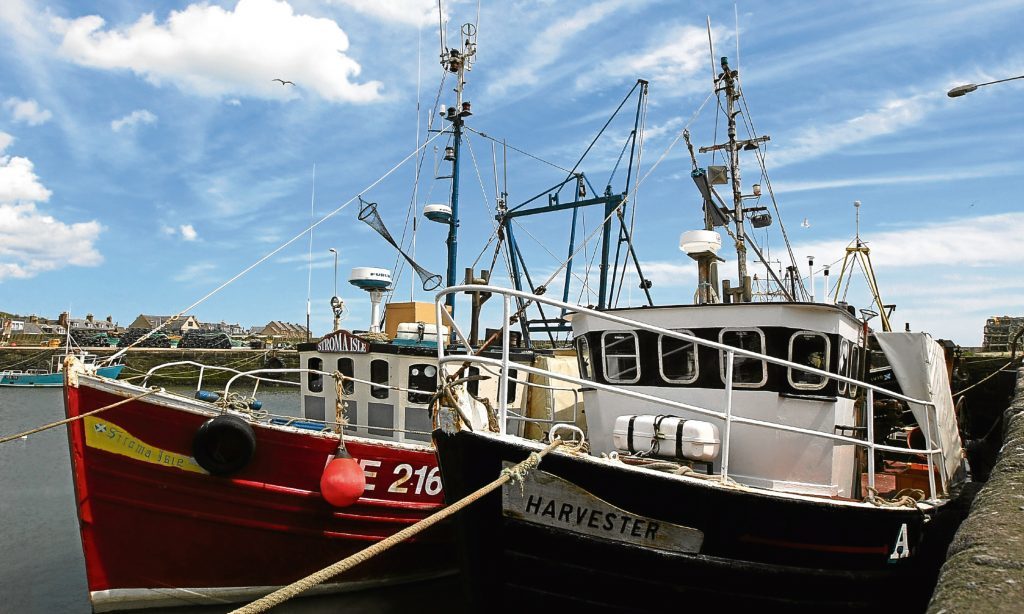 There was a time when Britain's opinion formers viewed girls from Scotland's fishing communities as the epitome of beauty and health.
In the late Victorian period, many London journalists spent hours studying the girls go about their work before filing complimentary reports for their newspapers.
I wrote once before of how one journalist decamped to Auchmithie to witness the girls with "legs and arms tanned brown and their short skirts above their knees and loose-fitting bodices flattering their muscular physiques".
They certainly seem to have won over Fleet Street, so when The Lancet described fish curing as a dangerous occupation practised by wizened sea hags in 1902, The Daily Telegraph went into war mode.
Far from prune like harpies, blasted the Telegraph, these girls are "strong and healthy looking, their bare arms harmonising with their rosy cheeks".
The indignant reporter advised the Lancet writer to visit Montrose, Anstruther or Fraserburgh to see for himself.
Such adulation was far from unusual, however. In 1872 a journalist from the London Globe seems to have lingered in Gourdon to watch the local girls.
He observed that "the girls, inspite of constant exposure to the air, have delicately fair complexions and a few would madden a painter".
It looks like the journalist may have crossed verbal swords with one of the older local women during his time in the village.
He noted the men seem to spend most of their time on their boats which "have the advantage of being short of the clacking, vigorous tongue of the shrewish-minded Scotch fish wife".
Our man from the Globe described Gourdon's packed harbour as resembling a city as a bluish haze of stove smoke rose from the boats.
He finished his article with the following summary of the village: "Gourdon is one of the early stations of the herring shoal on its mighty annual march north.
"It is a charming place to live for a week if you can thrive on fish and dispense with civilization. French fishermen stationed off the coast say Gourdon has nine months of winter and three months of hard weather."