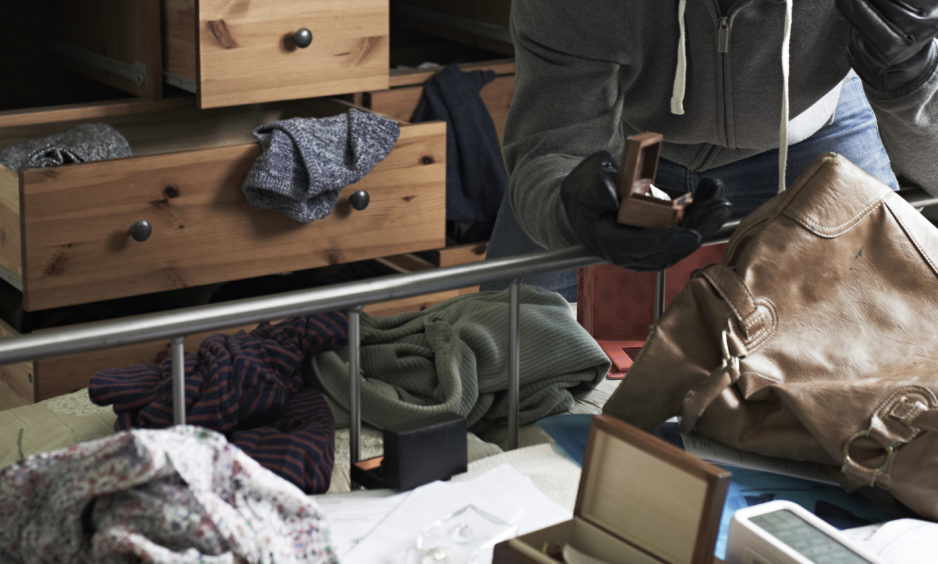 Children as young as eight have been reported for housebreaking in Scotland, shock new figures reveal.
Ten-year-olds in Fife are among 517 referrals to the Scottish Children's Reporter Administration for invading people's homes over the last three years .
The Tories said questions "really do have to be asked about the parents", given the numbers of pre-teen reports.
The youngest alleged housebreakers in Dundee and Angus were aged 12, compared with 10 in Fife and 13 in Perth and Kinross.
Across Tayside and Fife, the number of referrals stood at more than 40, according to the figures for the last three years obtained through freedom of information laws.
A former police officer in Fife said his experience was that housebreaking was a crime that tended to attract young offenders.
"They are streetwise and fearless," he said.
"It's difficult because the justice system makes it harder to deal with them because an adult would be incarcerated, but of course you can't incarcerate a child, so they are free to continue."
Liam Kerr, for the Scottish Conservatives, said: "It's alarming that hundreds of children have been referred for this crime across Scotland in recent years, and the trend isn't improving.
"We need to get in and ensure these youngsters are put on the right path, because once people start out on this road to a career in crime, it's extremely hard to get them off it."
Mr Kerr added: "When children who haven't even reached their teens are being referred for this, questions really do have to be asked about the parents too."
He said there was an "an extremely poor clear-up rate" for housebreaking across Scotland, with recent government statistics showing it stands at just over one in five instances, 22.5%.
The Scottish Government last month introduced a proposed new law at Holyrood to increase the minimum age of criminal responsibility in Scotland from eight to 12.