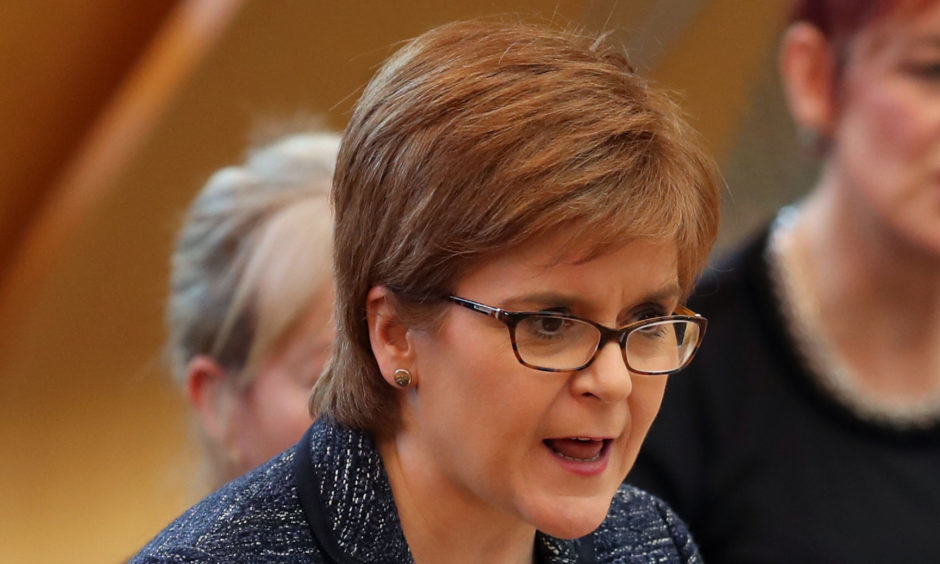 MPs will be able to force chlorinated chicken and GM food on Scotland through the UK Government's "power grab", the First Minister said.
Nicola Sturgeon also warned her administration's drive to tackle obesity is at risk from the Conservative bid to keep ex-Brussels competences in Westminster.
The Scottish Government has refused to sign up to a deal on returning powers from Brexit, which was accepted by the Welsh Government this week.
Ms Sturgeon said the UK Government offer would allow Westminster to impose changes on devolved areas without the consent of the Scottish Parliament for up to seven years.
Spelling out the "real implications" of signing up to the deal, the FM said: "It would allow the UK Government to force us perhaps to lift our ban on GM crops, which is so important to our environment and the reputation of food and drink.
"It could restrict our ability during that period to properly tackle obesity and alcohol misuse.
"It could force us to relax food standards regulations and perhaps open the door to US chlorinated chicken and anything else that was demanded in a trade deal."
The row between London and Edinburgh over Westminster's Withdrawal Bill revolves around what happens to EU powers that return to these shores after Brexit.
SNP ministers say the bill is a "power grab" on competences that are devolved, such as agriculture and fisheries, by holding them in Westminster for a period.
The UK Government says a minority of the returning powers need to initially be run from Westminster, while frameworks are drawn up to protect the British single market.
Under the Downing Street offer, 24 out of 111 repatriated powers will be kept in Westminster for the time being.
Only in circumstances that are not "normal" can they be altered by MPs without the consent of MSPs, the proposal says.
Ruth Davidson, for the Scottish Conservatives, accused Ms Sturgeon of putting her independence ambitions ahead of the national interest during FMQs.
While she accepted all parties at Holyrood had "expressed concerns" about the original proposals in the Withdrawal Bill, the Scottish Conservatives leader insisted changes were being made.
And she added: "Isn't it the case that it doesn't suit the First Minister's political purposes to make a deal, so she is dancing on the head of a pin in order to find reasons not to."
The Tory challenged Ms Sturgeon, saying: "There is a deal to be done here, the Welsh back it, other parties in this chamber back it.
"I say to her for once will you do a deal in the national interest and not your nationalist interest."