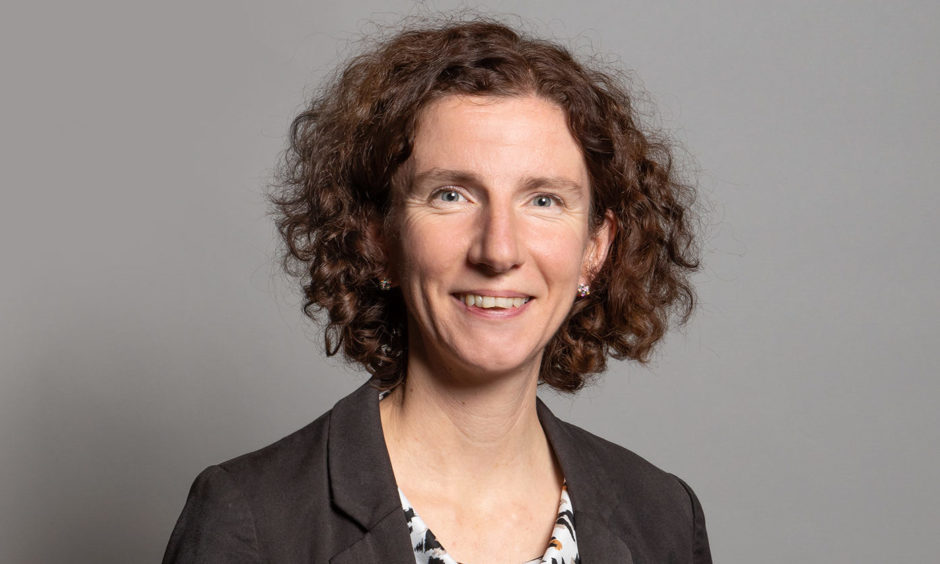 Anneliese Dodds has landed one of the most senior political roles in the UK and in doing so has made history as the first female to hold the esteemed position.
The 42-year-old, who hails from Aberdeen, was plucked from relative obscurity by new Labour leader Keir Starmer to serve as shadow chancellor.
Not known by many outside the Westminster bubble, Anneliese boasts an impressive CV that should stand her in good stead for the forensic understanding of policy required to head up the economic brief.
Her predecessor, Labour MP Andrew Smith, who served as work and pensions secretary during Tony Blair's government, backs this up, stating her rapid rise is "no surprise" and down to nothing but merit.
First elected to the House of Commons in 2017 as MP for Oxford East, Ms Dodds previously served under Jeremy Corbyn as a shadow treasury minister – a position she took up just a month after being elected.
However, the Labour politician, who was an early supporter of Mr Starmer's campaign for the leadership, is not part of the 'hard-left' of the party, with hopes she could unite rival factions.
I'm delighted to have been appointed as Shadow Chancellor by the new leader of the Labour Party, Keir Starmer. Many thanks to my friend John McDonnell for his determined and passionate leadership as the previous Shadow Chancellor, & to his excellent staff 1/2

— Anneliese Dodds (@AnnelieseDodds) April 5, 2020
Speaking on BBC Radio 4's Today programme on Monday, Ms Dodds praised former Labour chancellor and Prime Minister Gordon Brown as a personal inspiration.
In dealing with the coronavirus crisis, Ms Dodds argued it was "absolutely critical" to learn the lessons of the financial crisis in 2008-09 and stressed the need for international co-ordination.
She said: "I have to say that personally I was very engaged in politics at the time Gordon Brown led that international response to the crisis that occurred back in 2008-09 and I was inspired by his international leadership back then.
"I think we need to have that kind of approach coming from the UK now as well.  That's something I will be pushing as much as I possibly can."
I have to say that personally I was very engaged in politics at the time Gordon Brown led that international response to the crisis that occurred back in 2008-09 and I was inspired by his international leadership back then.
The Aberdeen-born MP, was educated at the city's Robert Gordon's College, before gaining a place to study politics, philosophy and economics at Oxford University, where she gained a first-class degree.
She went on to read social policy at Edinburgh University, followed by a PhD in government at the London School of Economics, later working in academia, specialising in public policy and industrial policy, with a particular interest in housing, NHS, social care and education.
Between 2006 and 2010 she was lecturer in public policy at King's College London, before taking up the position of visiting professor at the University of Pristina, Kosovo, where she was engaged in research on electricity supply and combating extreme energy poverty.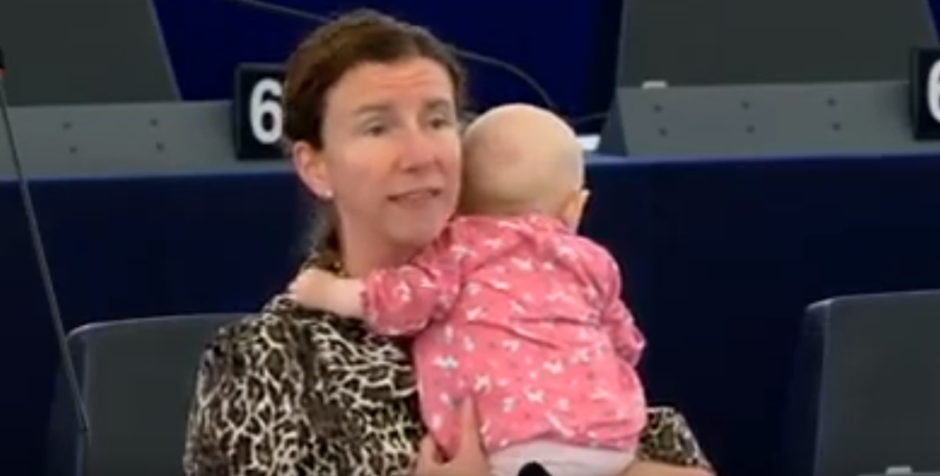 Before she entered the Commons in 2017, she served as Member of the European Parliament for the South East of England, where she drew headlines for holding her daughter Isabella, who was four months old at the time, during an impassioned speech about tax avoidance.
Speaking at the time, she said: "Tax dodging, just like pollution, climate change and international crime, does not respect borders.
"In fact, it thrives in the mismatches that happen when countries don't speak to one another – don't cooperate – and so helpful little loopholes emerge.
"We have to take a collaborative approach to tackling this problem if we are ever to succeed."
During her time in the European Parliament, which she joined in May 2014, she sat on the committee on economic and monetary affairs and on a special committee set up to investigate the Panama Papers.
Ms Dodds has risen rapidly through the party's ranks since she succeeded long-serving Labour MP Andrew Smith in 2017.
Mr Smith, who served as work and pensions secretary in Tony Blair's government, told the BBC it was "no surprise that she has risen on merit far and fast".
He added: "She is warm and approachable, very well liked and respected by Labour members and constituents."
Speaking to the Press & Journal after her election in 2017, Ms Dodds' step-mother, Jean Dodds, said they were "extremely proud" of her achievement.
The 42-year-old, who lives in Oxford with her partner Ed and two children, Freddie and Isabella, handled her first big test in the role on Monday, when her young daughter burst into the room during a live TV interview with Sky News.
"We need to get to the best possible situation for dealing with the virus, and then ensuring we have that economic support there for businesses and individuals" – Shadow Chancellor @AnnelieseDodds.
.#KayBurley

Get the latest on #COVID19: https://t.co/3hzFzZYNUf pic.twitter.com/oZhBOmc4r0

— Sky News (@SkyNews) April 6, 2020
Speaking to Kay Burley, Ms Dodds argued the coronavirus crisis has further exposed the need to properly fund public services and rebalance the economy.
Appearing via a videolink from her home in Oxford, the mother-of-two coolly smiled and continued with barely any sign of disturbance when young Isabella burst into the room.
"I thought she was going to stay asleep, sorry… so embarrassing," Ms Dodds said, when asked about the moment at the interview's close.
"She's thankfully under the chair now."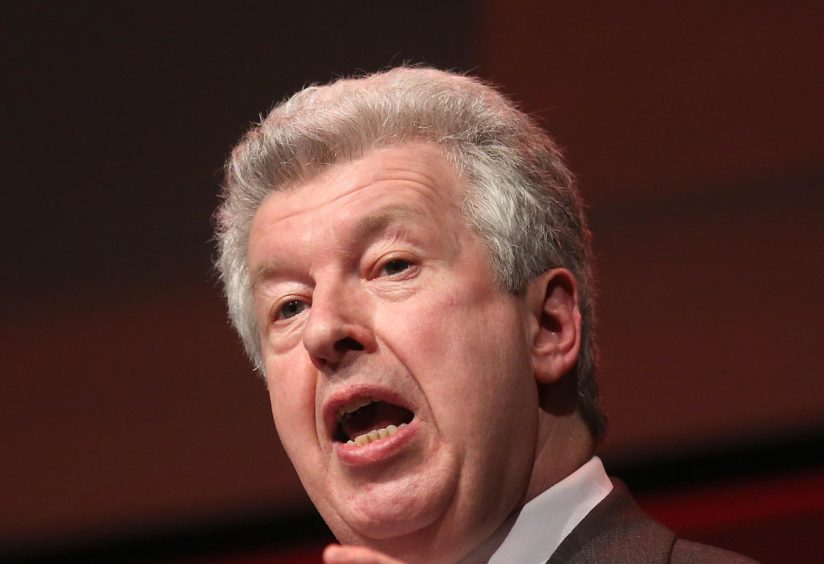 Ms Dodds' appointment has been welcomed by Labour figures from her native north-east, including Labour MSP Lewis Macdonald who said she brings those Labour values that "many across Aberdeen and the north-east of Scotland hold dear".
He added: "This is a particularly special appointment for the local party because Anneliese, notably, is the first Aberdonian and the first woman ever to hold the role of shadow chancellor.
"Anneliese brings with her, not just prestigious degrees in economics, social policy and government from institutions such as Oxford, Edinburgh and LSE; she also brings to the role those Labour values that many across Aberdeen and the north-east of Scotland hold dear.
"Particularly at this time of national emergency brought about by the coronavirus pandemic, a strong Labour front bench team – prepared to work with the government in the national interest, to ensure we collectively have the best response possible to this crisis – is vital.
"With Aberdonians renowned for their particular care in fiscal matters, we are very confident that Anneliese's appointment as Shadow Chancellor to Mr Starmer's shadow cabinet will contribute massively to Labour's credibility and election success in the years to come."