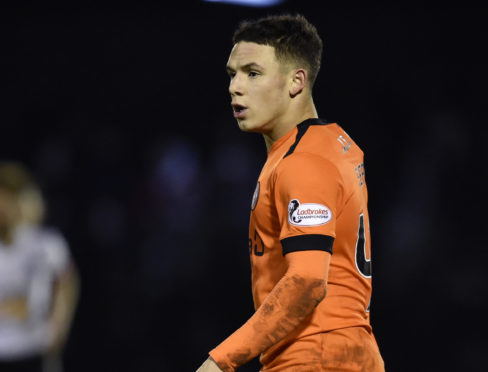 Former Dundee United loan defender Charlie Seaman has finally got his career back on track – only for the coronavirus shutdown to cut his comeback short after a brief cameo.
The 20-year-old, who arrived at Tannadice last January and made 12 appearances for the Tangerines, has been farmed out again by Bournemouth, this time to National League South side Maidstone.
A hamstring injury had kept the full-back out for 10 weeks before he was able to come off the bench in a game against Eastbourne Borough at the weekend.
He said: "It was a freak accident. Between sets of games in a session, I went to back-heel a ball and pulled my hamstring.
"Normally, you do it running or sprinting."
When he'll get his second taste of action in 2020 is anybody's guess.
"Because of what's happening, I could end up playing one game in the second half of the season and the league might be cancelled," said Seaman on Bournemouth's official website.
"It would be very frustrating for me especially considering how hard me and the staff have worked to get me back but it is what it is and you can't do anything about it."
"I had never really been injured before so it was going to happen at some point. The only problem I had with it was the timing but these things happen."