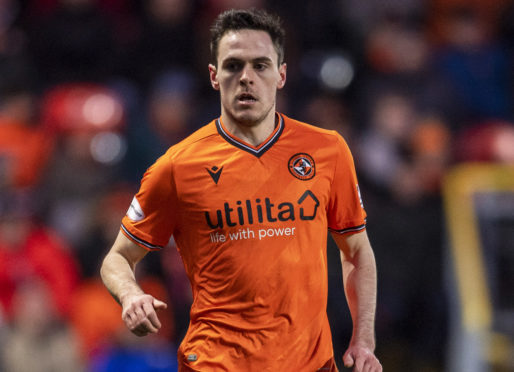 He got a taste for top-flight football as a youngster but Liam Smith feels he is returning to the Premiership with Dundee United a better player.
The 24-year-old defender, who shone at right-back as United won the Championship title last season, enjoyed two terms in the top tier with Hearts.
A chunk of Smith's 38 Jambos appearances came under Tangerines boss Robbie Neilson before he dropped down to the Championship with St Mirren, Ayr and the Terrors.
Smith admits he's been itching to return to the top table ever since.
"I have been desperate to get back," he said.
"I have had a few seasons in the Championship and playing games regularly and now I feel ready to take the step back up.
"I have worked on my game and improved the areas I needed to look at and I feel I am going back as a more rounded player.
"I am looking to go back up and put my stamp on things. I am now a better player."
And Smith feels it is not just he but the whole club that are more equipped for the rigours of the top flight.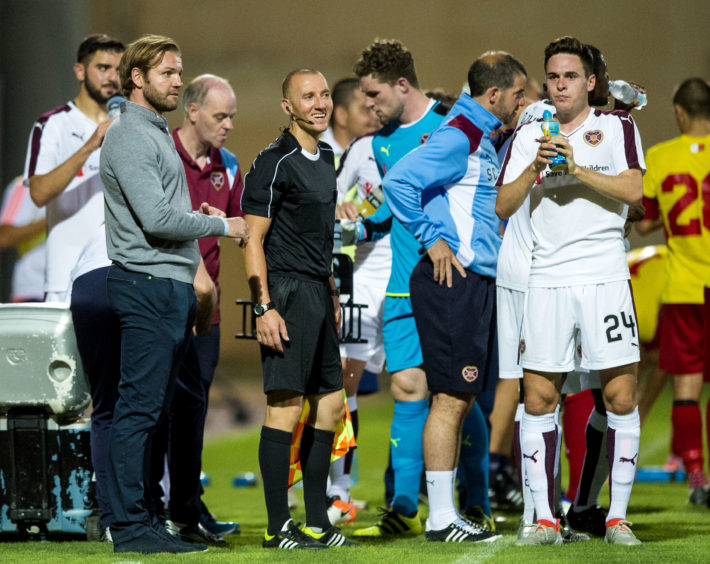 Indeed, Smith believes the group have ambitions of challenging at the top end of the table.
He continued: "The plan of the manager was to put a team in place to get promotion and also so he didn't need to make wholesale changes within the squad when we did go up.
"The teams who do well have been there for a number of years and, hopefully, we can add some more quality and experience. That would stand us in good stead."
"Knowing where United have been in the past, the aim will be to get back to challenging at the higher end of the league.
"It is great you see that ambition from the manager and the sporting director.
"That will drive us on to do well back in the Premiership."
In deciding to join United last summer, Smith insists Robbie's presence in the dugout was an important factor.
And there were no surprises for the Fifer with Robbie's tough training sessions laying the groundwork for title glory.
He commented: "It is important you know how the manager works and I know from past experiences that he liked me as a player.
"That played a part in my decision to go to United because I know how he works and the environment he creates.
"He is thorough and his training is very detailed.
"I also knew that Dundee United, after going so close in the play-offs, were favourites to win the Championship and I knew Robbie would get us in the right place to go and do just that.
"He has won the league with Hearts and now United. He probably worked off the same blueprint he had put in place at Hearts.
"He makes all the boys work hard. It is intense – some people come in and they are surprised at how hard they are working.
"From previous experiences it didn't shock me; I knew it was going to be like that.
"The gaffer, Gordon Forrest and Lee McCulloch put us in a good place to go and perform on the pitch and that was vital."