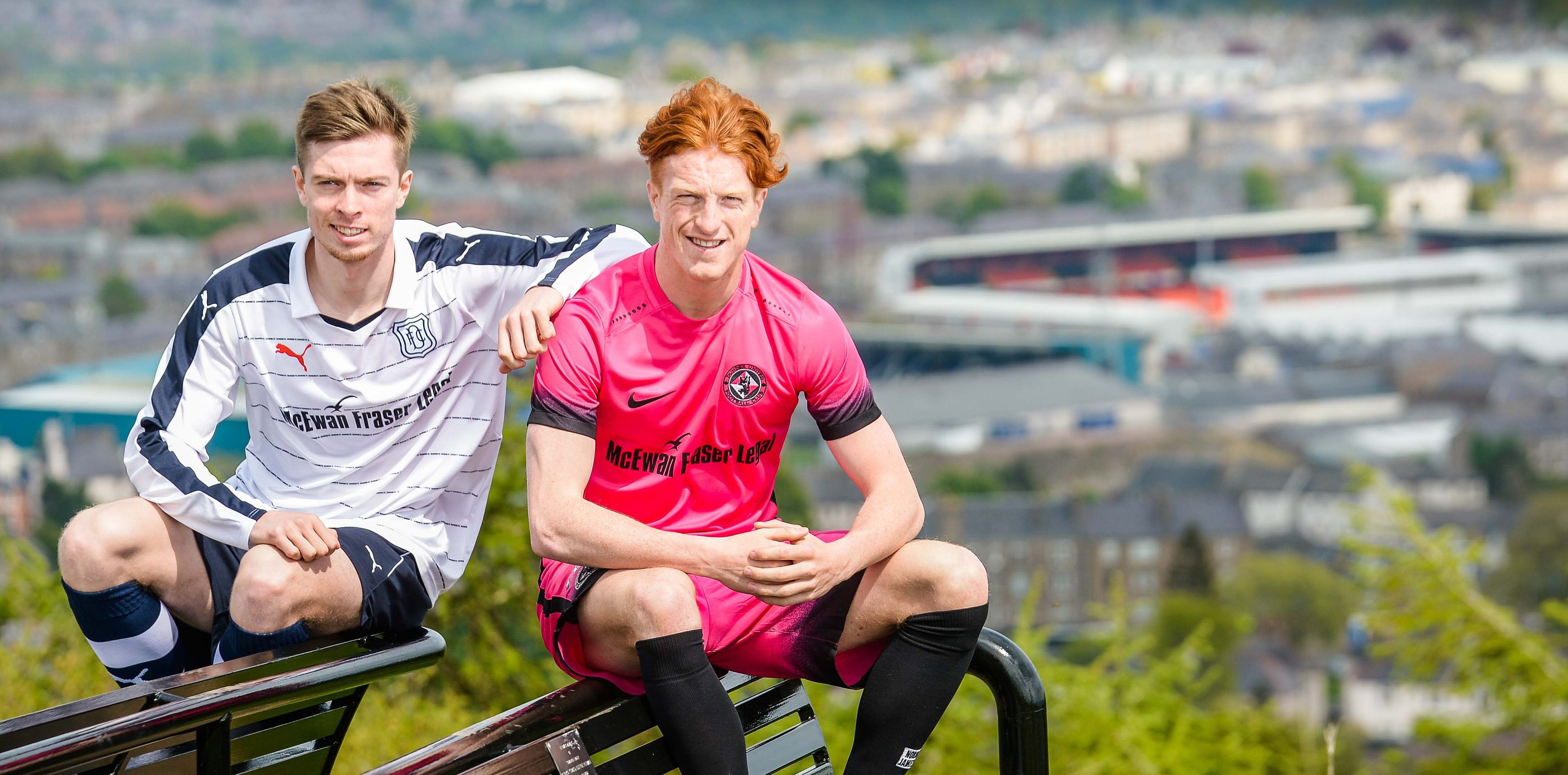 Dundee United's Simon Murray is hoping he can continue his red-hot scoring streak next season – and help fire the club back into the Premiership.
The 24-year-old striker, who was speaking yesterday at the official launch of a joint club sponsorship deal with Dundee by law firm McEwan Fraser Legal, has netted five times in his last five games and has started four of those matches.
He admits he is frustrated he wasn't given a bigger chance earlier in the season however, instead of looking back, he is determined to look forward and kick on in the next campaign.
Murray said: "Scoring five in my last five matches was great for me.
"I thought I always had that to offer but I just never got a run of games.
"It was a wee bit frustrating but I'm glad I got the five goals as that will help me kick on into next season.
"I was happy with the way my season ended and I am looking forward to the next one.
"You could think, 'What if?' but what is done is done and we just need to prepare for next season.
"We need to take the club back to where it should be.
"Dundee United are a Premiership club in all but name or they should be.
"The definite aim for next season is to get promotion back to the top flight."
Murray is hoping he can continue receiving more game time under new United boss Ray McKinnon.
He is looking forward to working with the manager having received glowing reports on him from friends who play at his former clubs.
Murray said: "We got told before the Kilmarnock game that the new manager would be watching.
"So they told us to go out there and perform for ourselves and try to impress him, to make sure we were in his plans for next season.
"We have only met the new boss briefly and we have not had a proper conversation with him.
"I have heard some great things about him as mates of mine play at Brechin and Raith Rovers and they have had nothing but positive things to say about Ray McKinnon.
"I spoke to Aidan Connolly and Lewis Toshney as well as Kyle Benedictus and they told me that the atmosphere in and around training was second to none.
"I am looking forward to working with him."
Murray is already a cult hero with the United fans who have been singing a new song recently about how defences are terrified of him.
The former Arbroath player admitted he is delighted by the tribute and hearing it gave him a big boost.
He added: "It is a good song. Hopefully I can keep banging in the goals and the Dundee United fans keep singing it next season.
"The first time I heard it I loved it.
"I was smiling on the park and I was singing it myself later on that night.
"It makes you feel good inside as that is what you play football for and that is what you want to hear.
"You want to give your best for the fans and the club as well as yourself and if the supporters are singing songs about you, then that is a nice thing.
"If I keep scoring five goals in five games then hopefully defences will be terrified of me."
Of course, with United playing in the Championship next season, there will be no league derbies with Dundee.
Murray admits he will really miss them but hopes they will be back sooner rather than later.
He said: "Everyone will miss the Dundee derbies next season.
"I am from Dundee and it is the biggest game for everyone.
"Dundee will miss us and it will be the same the other way around.
"Hopefully we will be back sooner rather than later."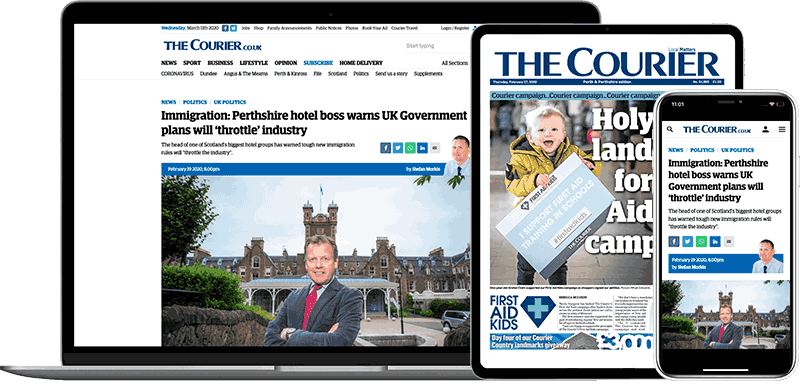 Help support quality local journalism … become a digital subscriber to The Courier
For as little as £5.99 a month you can access all of our content, including Premium articles.
Subscribe