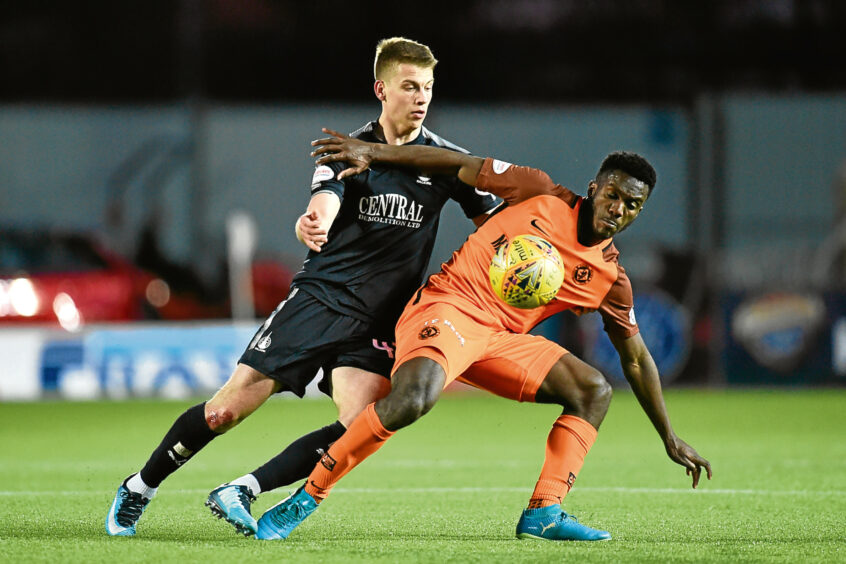 As debuts go, Brandon Mason's for Dundee United on Saturday has to be put down as one to forget as quickly as possible.
While the 20-year-old, who signed up on loan from Watford last week, was no more culpable than anyone else, it's fair to say being part of a team on the wrong end of a 6-1 thrashing was not how he hoped to start his time as a Tangerine.
If there was one crumb of comfort for the young English left-back it was the fact he's been training with United for a few weeks which meant he was not left wondering what he'd let himself in for.
Painful as the 90 minutes in the Falkirk Stadium were, he's seen enough of his temporary team-mates to know what was on show was not the real Dundee United.
"It definitely wasn't. I put it down simply as a freak result. We weren't really at it as a team and I know from being here for a while that Dundee United are much better than that," he said.
"The players here are good, there's a lot of quality and guys with good experience and we need to use that going forward into the next game."
If that knowledge brought some comfort after the horrific weekend showing, it was only a crumb.
Mason does not use the fact it was his first game to absolve him of any of the responsibility for what has rightly been branded an unacceptable performance.
And his aim is to bust a gut to make sure it doesn't happen again.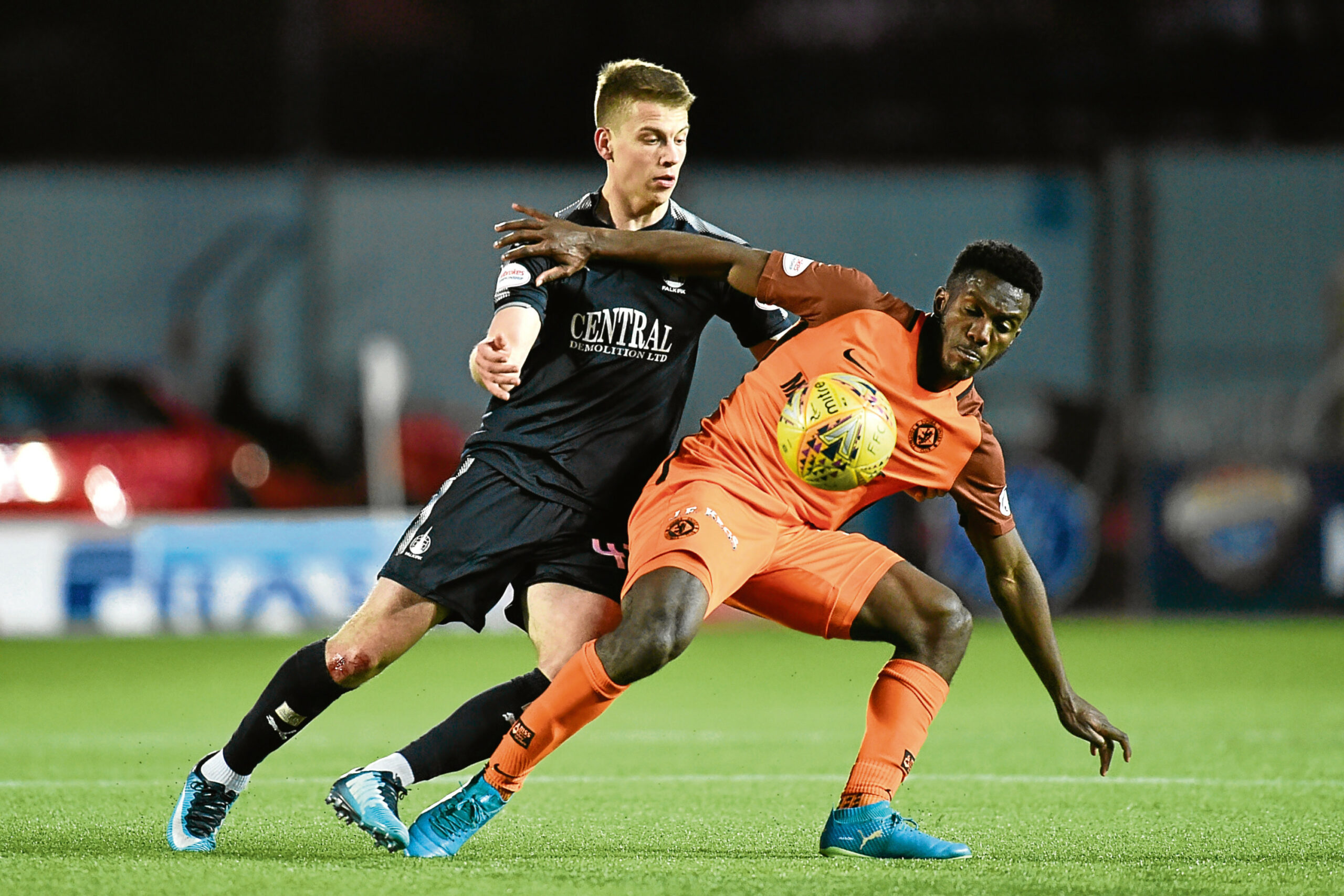 "It's up to us to work hard in training during the week and show that's the case — it was a freak result — and make sure we are on it.
"It's frustrating because you build up, you work hard and train and plan for the game and then it doesn't work out.
"When you lose as bad as that it's very disappointing and we know we need to put things right quickly.
"On a personal note, I know I need to improve my own game as well."
He's confident that will happen and over the next few weeks expects his match sharpness to improve rapidly.
"At first-team level I haven't played since pre-season and the last one I was involved in was a game against Rangers for Watford.
"It's been a while, so I would say my match fitness is a bit off but I have been working hard on things every day in training and been doing a bit extra.
"It will improve quickly in the weeks to come, I know that."
He was delighted to get the chance to head north and, despite the bad start, believes it can be a switch that has plenty benefit for both club and himself.
"My move came about from Dundee United contacting Watford and asking for me to come in on loan.
"I came up about three weeks ago, started working with the boys and had a look around.
"My first thoughts were this is a great club with great facilities and great people here as well and I felt it was the best move for me to make.
"The training facilities over at St Andrews are really good. They are quite similar to what we have at Watford.
"Down south there are more pitches but the facilities as a whole up here are very similar in terms of standard.
"My situation is being reviewed at the end of the season but I still have two years left on my contract so we will have discussions when I go back in the summer.
"Getting first-team experience here can definitely help me."