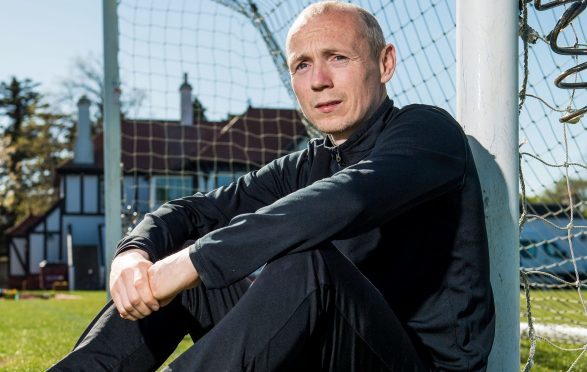 Dundee United's Willo Flood insists the club have had a good season so far – and he believes the best is still to come.
Hibs may have wrapped up the Championship title but the Tangerines have secured a play-off spot and are determined to amass enough points in the remaining league games to clinch second place and give themselves the best possible chance of winning promotion.
Ray McKinnon's side have also won the Challenge Cup this season but there are still sections of the support far from happy.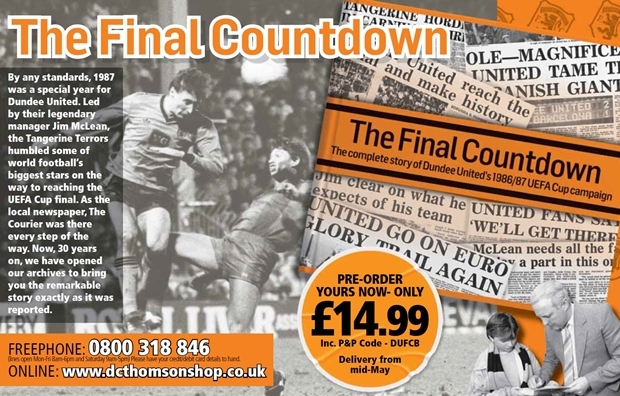 Flood though is the first to admit that is just part and parcel of football and he believes even fans of Chelsea, who are currently top of the English Premier League, would find something to grumble about.
However, he insists there will be nothing but smiles on faces if United can achieve their promotion dream.
Flood, who will be in the squad for this afternoon's game against St Mirren at Tannadice, said: "For me, the main aim this season was promotion, whether that was through the play-offs or winning the league.
"We are in the play-offs now so we have a chance. We have won a cup and we have also been in the quarter-final of a national cup as well.
"So we have not done that badly. Some people are saying we have had a poor season but when you break it down, if we finish second or third in the league and we have won a cup and been to the quarter-final of the League Cup, then it is not a bad return.
"I think if you went to a Chelsea fans' forum, they wouldn't be happy. That's just the way some supporters are.
"You can't please everyone but we know that if we get our No.1 goal which is to get promoted this season, then I am sure that will put a lot of smiles on people's faces."
One of the reasons for fan dissatisfaction is the fact that the expectation levels among a support that were used to seasons of success before the disastrous last campaign are still high.
However, Flood insists the big rebuilding job may take some time before it is fully completed.
He said: "Since I first walked into the club nine and a half years ago, they have always had success.
"They have always had good cup runs and have had players who have excited them on the pitch.
"Unfortunately last season, it took a little dip for them. The club has had to rebuild and it might take a little longer than some may have thought.
"But I am sure with the manager in charge the rebuilding will start from now.
"It took Hibs three years (to win promotion) and they have a lot of season ticket holders.
"They had a great cup run last year and then lifted the trophy.
"They put all their eggs financially in one basket to get promoted this season and fair play to them, they were the better team in the division and deserved to go up."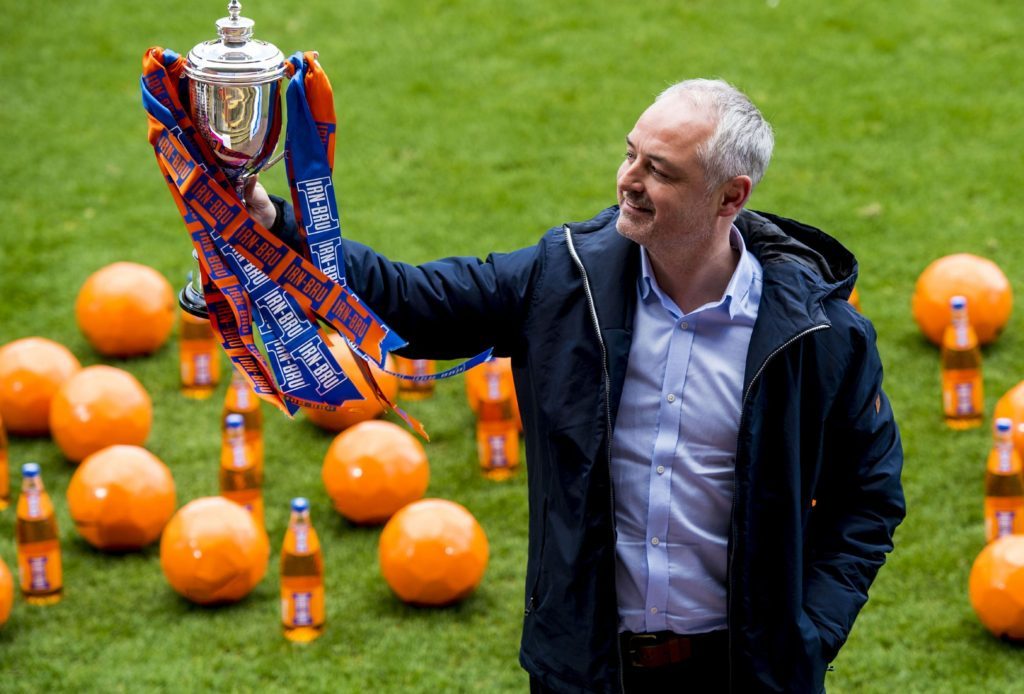 Now, though, United face the nail-biting challenge of attempting to win promotion for themselves through the play-offs.
And Flood believes that if the team can recreate the "must-win" success they have shown to a large extent in the cups, then they can go up.
He added: "We have done well in the Challenge Cup and we did OK in the League Cup.
"We had a tough group but we got through it and probably our best performance of the season came when we beat Partick 3-0 at home.
"We know that when we have had must-win games in the cup competitions we have done OK this season.
"We maybe haven't done so well in the must-win league games but we still have time to turn that around.
"We need to bring our A-game for the next month or so."
The league run-in before the play-offs begins this afternoon against St Mirren. United may have beaten the Buddies recently in the Challenge Cup final but Flood is under no illusions about how difficult the game will be against Jack Ross's rejuvenated side.
He said: "When you look at the individuals they have, they are a decent team.
"Jack Ross had a sticky patch the first month or two but overall he has been brilliant since he came in.
"His team play good football and are easy on the eye. They have good wide players and the strikers are a handful.
"They have a lot of experience and youth in their team so we know them coming to Tannadice on Saturday will be one of the toughest games of the season."