Thirty years after Dundee United reached the final of the UEFA Cup, a new BBC documentary tells the remarkable story of this European football adventure. Michael Alexander reports.
It was the season Dundee United defeated some of the finest teams in Europe – not least a stunning victory over Barcelona, and then a semi-final triumph against Borussia Monchengladbach.
Now, to mark the 30th anniversary of the Tannadice club's UEFA Cup Final second leg clash with IFK Gothenburg, the remarkable European campaign is being celebrated in a new BBC documentary, Tannadice 87.
The film, made by award-winning production company purpleTV and premiered in Dundee on Tuesday night, recalls the club's extraordinary run in what was one of the world's great club tournaments.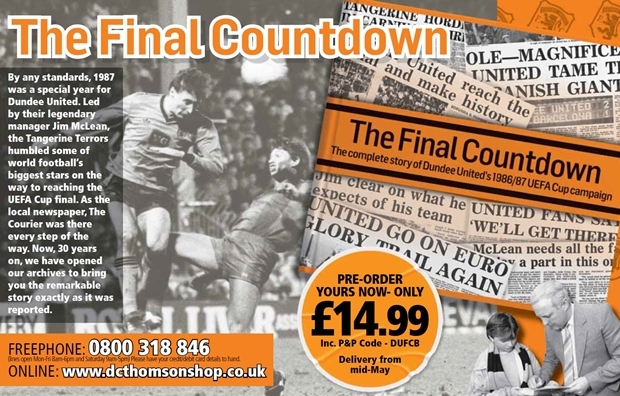 It features first hand testimony from some of the finest players in United's history, including Paul Sturrock, Kevin Gallacher, John Clark, Billy Thomson, John Holt, Jim McInally, Maurice Malpas and then coach Gordon Wallace.
Using archive footage drawn from the success of the 1983 premier league title win through to the 1987 UEFA Cup Final itself, the film's moving action is enhanced with uniquely personal cine film and photographic archive, captured by fans who followed the team's incredible journey that season.
Archive footage of then manager Jim McLean is also featured, alonsgide an interview with the late Ian Redford.
Narrated by broadcaster Alex O'Henley, Tannadice 87 is written, produced and directed by Margot McCuaig.
She said: "No matter which football team you support, or even if you don't follow football at all, this is a story that will capture your attention along with a little bit of your heart.
"Dundee United's run in 1986-87 was nothing short of remarkable and its significance is made all the more powerful given its success was driven by friendship, family and fans, and a powerful bond that remains steadfast to this day. Tannadice 87 is a story of people and place and it has been an absolute pleasure to share in its history."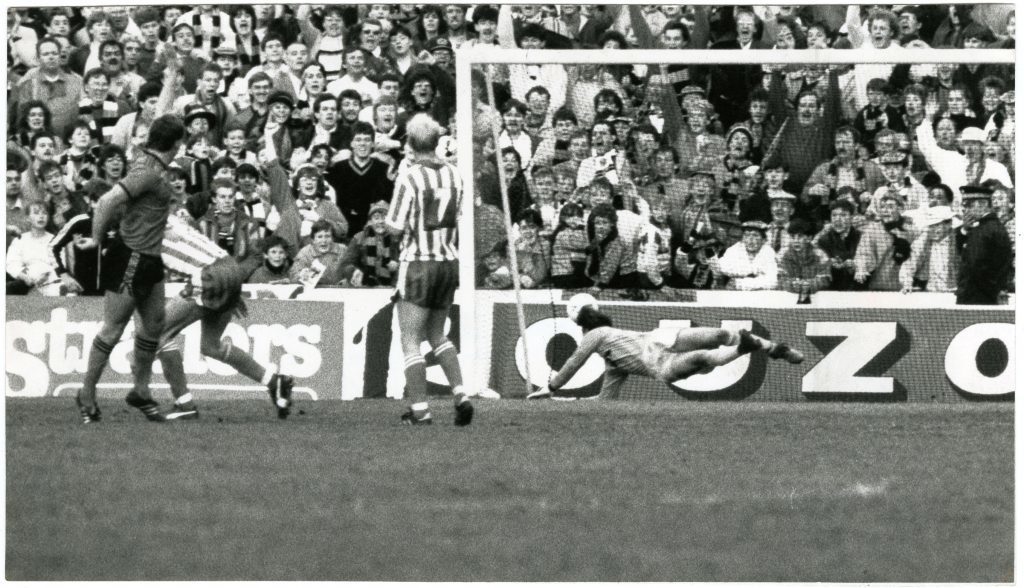 Dundee United were no strangers to Europe by the start of the 1986/87 season.
The provincial 'corner shop' club had made several appearances over the decades including a remarkable Inter-Cities Fairs Cup double victory over Barcelona in their European debut in 1966/67 and had made it to the European Cup semi-final against Roma in the 1983/84 season.
The 1986/87 season stands out, however, as they made it all the way to the UEFA Cup Final, played over two legs at the Ulevi Stadium in Gothenburg and Tannadice, and watched by a TV audience of 70 million viewers.
With Jim McLean at the helm, United rose from mediocrity to monumental status when for a sustained period in the 1980s they constituted greatness, including becoming Scottish league champions in 1983.
The 1986/87 European adventure ultimately ended in defeat – a season which achieved everything and won nothing.
But it resulted in a win for Scotland when FIFA created their now infamous Fair Play Award in respect of the Dundee United fans' admirable sporting behaviour.
Former United defender Maurice Malpas told the documentary: "We were a corner shop, a pub team. Eleven dustbins turned up and played and gave them (the fans) so much enjoyment."
Former United striker Paul Sturrock said: "We all came in together. It was like a Man United thing with the Beckham's and the Scholes' all coming together at the same time. But it took about three seasons for us to get really shaped up."
Former Dundee United director Justine Mitchell – the daughter of the late Dundee United chairman Eddie Thompson, and sister of the current United chairman Stephen Thompson – provides a fans' perspective.
Commenting on the away leg of the quarter final against Barcelona, she said: "It was to be my first trip abroad for a United game.
"I was really lucky because my dad, the company he was working for at the time, they were sponsoring United so we got to go with the team.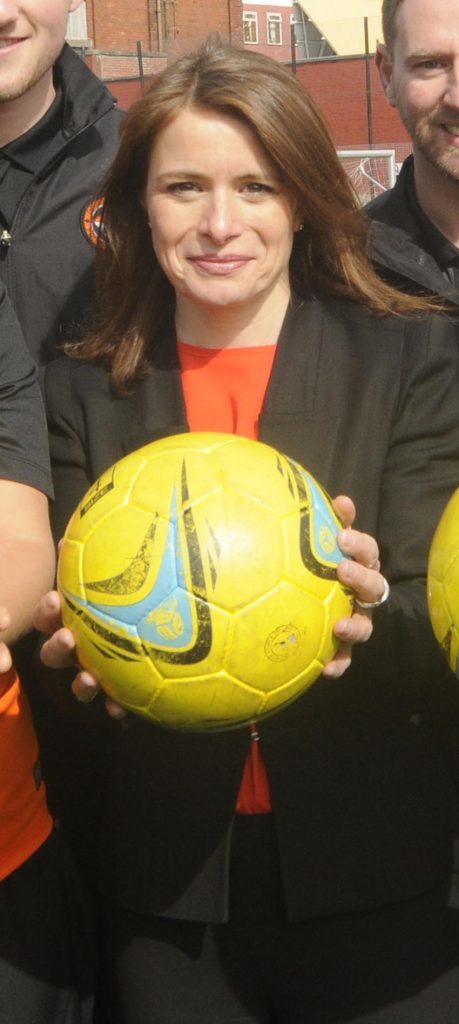 "We were really lucky that we were doing that. I was only 17 at the time. It was just immense and just crazy. I couldn't quite believe that we were there."
Former United full back John Holt recalled what it felt like for the away first leg of the final in Gothenburg.
He said: "When you walked out the tunnel and you saw the supporters with the tangerine and black on, it was really good. And it was good for the supporters that we had got to the final of the UEFA Cup. Couldn't believe it. It's just what dreams are made of."
*Tannadice 87 airs on BBC Alba at 9pm on Saturday May 20