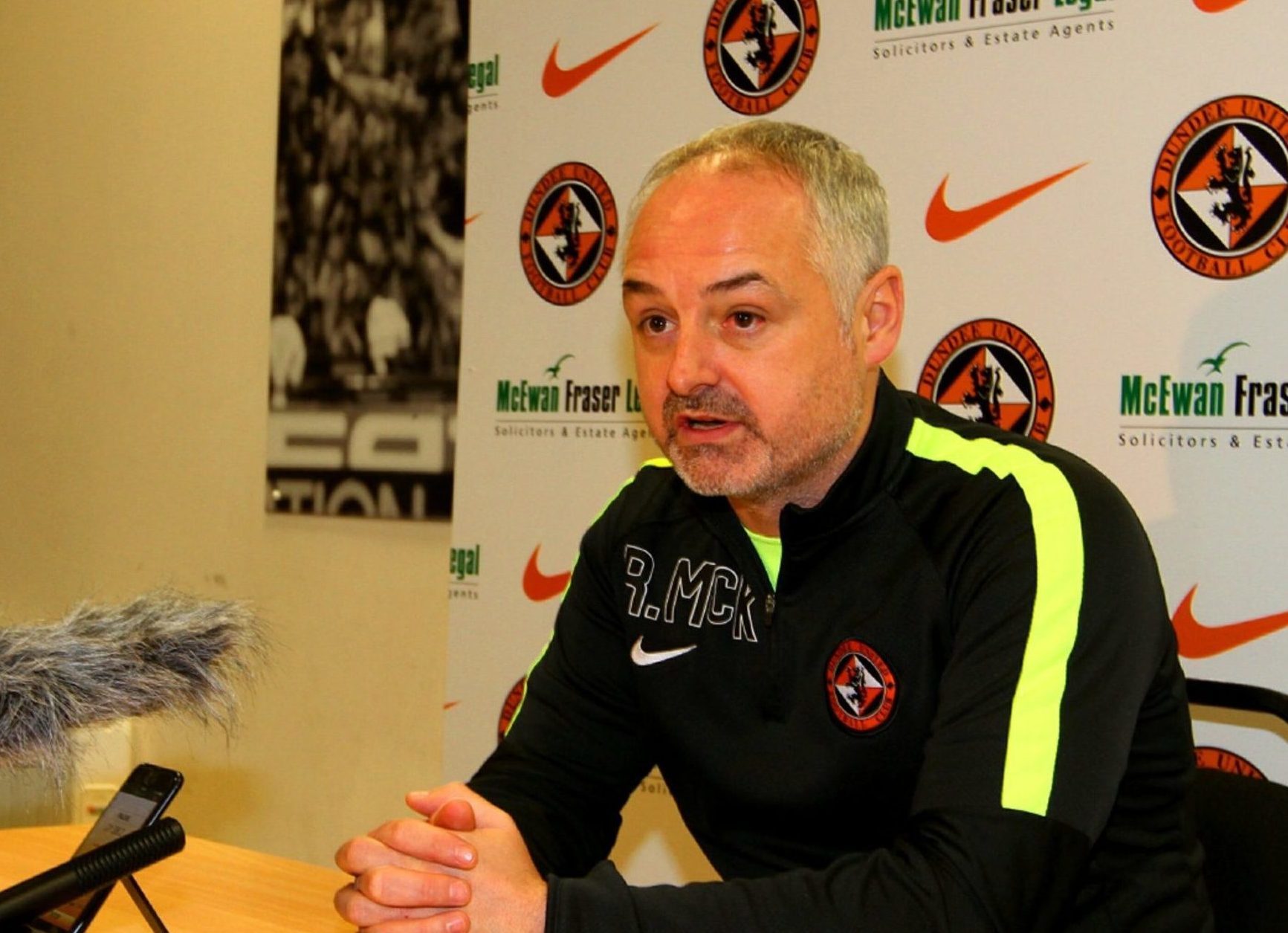 Dundee United manager Ray McKinnon will remind his players they are in a marathon not a sprint when they take the field at Cappielow tonight.
Having experienced the play-offs during his time in charge at both Raith Rovers and Brechin, McKinnon knows how important it is to remember that the contest last two legs not one.
That means they should stay calm if things don't go to plan at any stage against Morton in the quarter-final opener in Greenock.
"I think you need to be very, very aware that the play-offs are two-legged," said McKinnon.
"You need to make sure that players don't panic if things go against them or get carried away if things go for them.
"They need to keep that real discipline.
"That is key for us.
"It is having that discipline of how you want to play and sticking to that plan that will get you the result over two legs."
McKinnon was delighted to report that he saw a spark among his squad in training and is satisfied that they are ready for what lies ahead.
He added: "Listen, a lot of people say this is really tiring – even gruelling.
"I will tell you, though, my players looked really lively in training and hopefully they will be feeling lively tomorrow and then again on Friday.
"I don't see any reason why we can't have a right good crack at this."
United will have William Edjenguele and Simon Murray available again after suspension and both are expected to go straight into the starting line-up.