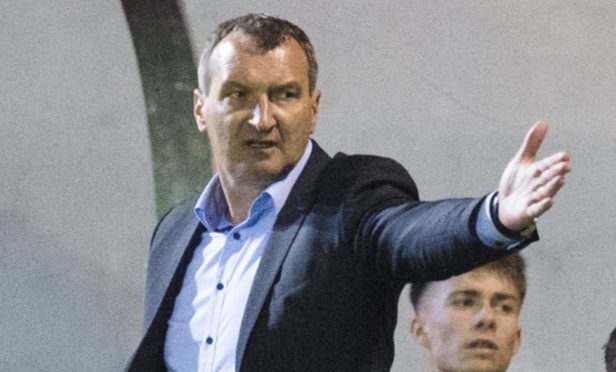 Dundee United boss Csaba Laszlo has lifted the lid on how the club lacked organisation as their promotion bid floundered.
The Tangerines have been busily sorting themselves out both on the park and off it in order to, hopefully, make it third time lucky as regards a return to the Premiership.
In a frank interview, the Hungarian revealed how frustrated he was at times with how some areas of the club were being run last season.
He conceded that the campaign just past was his worst experience in football but insisted the season to come will be the first time we will all see a real Laszlo United team.
He also admitted that had he not shored up their defence in January with the double signing of Bilel Mohsni and Anthony Ralston they would not have been good enough to even make the play-offs and he would likely have been out of a job.
"Last season was my most difficult and the most painful," said Laszlo. "I thought it would be different but inside the club it was unorganised.
"We can talk about many things, some of which I don't want to be free about in the media. It was unorganised, though.
We had a lot of people here with a very comfortable life. Dundee United allowed a lot of people to have very comfortable lives. It was my wish that we had to stop this.
"For example, players would come to training having travelled 100 miles. That would be out and then back and you did not know if the bus from Glasgow had arrived or not.
"We signed players without a medical check. After (that) you found out that half the squad was not able to play football and had to have surgery.
"Sorry, but last season I had players and I did not know if they could play football but they were still here.
"Adding all those things together you had to reorganise. Now I think we are better.
"This is the first time I have felt in control of the whole situation and I have to take responsibility.
"I have made my analysis and last season – unusually for my teams – we conceded goals in almost every single game.
"Why was that? What was the problem?
"We need to change, not just the defence but elsewhere in the team."
Laszlo then admitted that United made it into the play-offs only thanks to the recruitment of Ralston on loan from Celtic and former Rangers centre-back Mohsni.
He also feels such an outcome would probably have lost him his job.
"Had we not gotten Bilel and Anthony I think we would have had a huge problem to finish even in the play-offs," he said.
"That is the truth. I am not telling lies.
"Had those two not come in – and that was done with help from Paul Sturrock – maybe I would not be sitting here today and have the chance to rebuild.
"That is because what was there was not good enough.
"We had a lot of people here with a very comfortable life. Dundee United allowed a lot of people to have very comfortable lives. It was my wish that we had to stop this.
"Over the last five years or so there have been some unlucky decisions and now we have to learn and make things better.
"Our chairman (Mike Martin) and the board asked me what is my target and how I want to rebuild.
"Had I said that I just wanted to do what had the club had done in the past that would not have been OK.
"We want things to be different and we know we are under pressure because our target is to get to the Premiership.
"We know that we failed in a lot of important games last season. We know that everybody is suffering at this club and that we have to win the fans back.
"I was sad that over the play-offs we did not do more because we should have done better.
"It was painful for everybody, including me."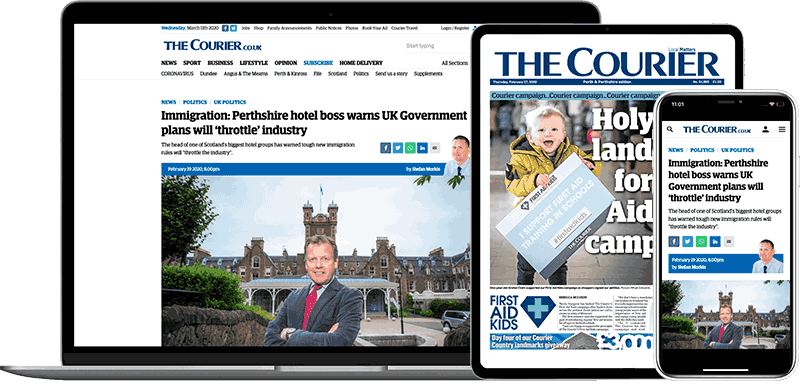 Help support quality local journalism … become a digital subscriber to The Courier
For as little as £5.99 a month you can access all of our content, including Premium articles.
Subscribe