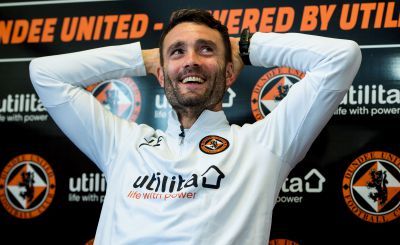 Laurie Ellis has called his own job situation a "sideshow" and claimed the only thing that matters is the welfare of Dundee United.
Ellis has been appointed interim manager in the wake of Csaba Laszlo's departure last weekend following the 5-1 thrashing from Ross County.
It is understood that he has not been given a set number of matches in which to convince chairman Mike Martin that he deserves a pop at the permanent post.
Thus it will be game by game for the former Raith Rovers defender, starting with tomorrow's daunting-looking trip west to face Championship leaders Ayr United.
This will be his second time as Tannadice caretaker coach, of course, after stepping into the breach following Ray McKinnon's exit last year.
There will be intense interest on how his team selection and tactics but the man himself insists what really matters is the bigger picture.
Ellis said: "I met with the chairman on Sunday and he explained the situation (regarding Laszlo), which we were all really disappointed about.
"He asked me to take control of things for a few days just to settle things down and get the boys back on the training pitch.
"We've spoken every day and every one of those conversations has been about the weekend, the boys, the situation here and how they are feeling because there were a lot of disappointed people in that changing room.
"I just have to do my job.
"I have taken it a little more than day by day because from Sunday I was already thinking about Saturday coming.
"So I have looked at this as a block and we had to design what we have done this week in relation to this game.
"As soon as the Ayr match is finished I'll need to think about whether that starts again for next week or whether that is going to change.
"My situation is just a sideshow at the moment," added Ellis.
"The only thing that matters is the club.
"We are all hurting after a really bad result and unfortunately the manager has left and there is a lot of hurt at the moment.
"So my situation is completely secondary to that.
"I'm in the middle of the contract at the club as assistant manager and in this situation I have had to step forward to take the reins because that is part of the role of an assistant sometimes.
"I'll do that to the best of my ability for however long it is asked of me, and that's all I can really say at the moment.
"There are some aspects of it (being a permanent boss) that excite me but I am also very respectful of how hard a job it is to be a manager.
"I am not naive enough to think it's for everyone.
"But I certainly have worked for several years now with a view to gaining experience and working in different situations.
"I never ever felt it was the right thing to jump straight into it but I love my job at this club, love the surroundings here and have a real affiliation with the club.
"So my main priority is to make sure that I continue to make the club realise that I deserve a position here. Whatever position that is will be dependent on what the club decides."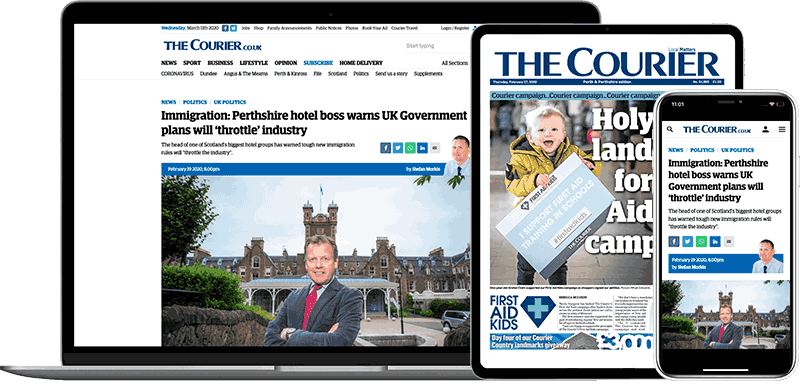 Help support quality local journalism … become a digital subscriber to The Courier
For as little as £5.99 a month you can access all of our content, including Premium articles.
Subscribe