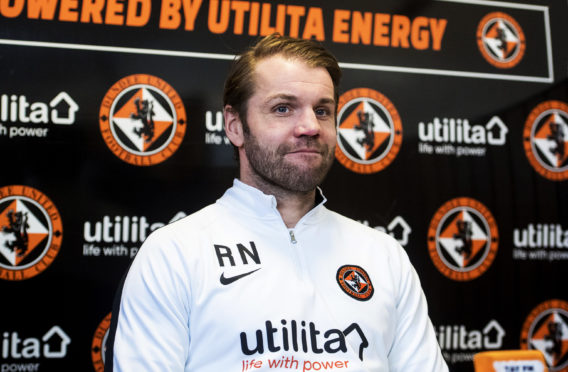 Dundee United manager Robbie Neilson has stressed there is an element of urgency to the club's recruitment drive.
Neilson will meet new owner Mark Ogren when he arrives from the United States, possibly in time for Saturday's home match against Dunfermline.
After that Tannadice clash with the Pars, there will be only 15 fixtures remaining of the regular season in the Championship.
Neilson has already moved to bring in Aidan Nesbitt, an attacker with whom he worked at MK Dons, and it is understood the interest in bringing former loan player Cammy Smith in from St Mirren is live.
United have also been linked with ex-Hearts frontman Osman Sow, who is at MK, but that deal seems less likely than the Smith one.
Neilson does not need Ogren to be actually at Tannadice to do his transfer business, with manager and chairman "singing from the same hymn sheet" as he puts it.
He is keen to crack on, though.
Neilson said: "We are working really hard to bring in the targets we want.
"January is a difficult window and you're never happy until they are in the building with the scarf over their heads.
"If you do things right in the summer you are only looking at bringing one or two in – possibly not doing any business in this window.
"But there are a lot of things that need changed from the summer and a lot of work that needs done. It's not just this window either.
"It'll be the next one and the one after that as well.
"The problem we have is there has not been much movement higher up.
"We want to bring in good players from a higher level but they are not as keen to let players go in case they get caught short.
"We will get things moving and get the players we want.
"However, the games are slowly counting down. We have 16 games left, do we leave it to 15 or 14?
"We want to get a squad together but there are not a lot of games left and we want to start winning and getting up the league.
"If we get the quality players in we want then I feel we have a good chance of getting out of this league.
"Everyone is singing from the same hymn sheet. We all know what we need.
"We have good players here but we need to improve the squad as well. We need the quality that will give us the final ball to score the goals that will get us up.
"This is the big push."
Asked specifically about Sow, Neilson replied: "Everywhere I go he gets put to me.
"As far as I know he's been injured. He's got a lot of quality but he's an MK Dons player."
Smith's name was then put to him and again he was cagey, saying: "That is another one but I don't like to talk to players who are at other clubs."
Overall, Neilson is satisfied with how it has gone since Ogren and his son Scott took charge last month.
He added: "Things are progressing behind the scenes.
"The structure is changing.
"We expect the owners to come over this month, possibly even this weekend, which would be great.
"They have a long-term strategy for the football club but they understand the short term is what everyone looks at.
"They are looking at both aspects, the players who will not only get us out of this league but will hopefully get us up the next league as well.
"It's good for everyone if you are winning, whether the owners are there or not.
"But it would be good for them to see a result (against Dunfermline) and see us pushing up the league.
"Hopefully, getting a few players in would give the place a lift as well."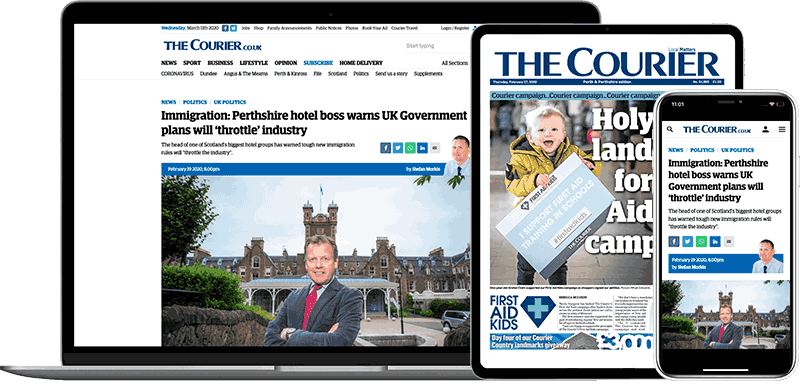 Help support quality local journalism … become a digital subscriber to The Courier
For as little as £5.99 a month you can access all of our content, including Premium articles.
Subscribe