New Dundee United owner Mark Ogren has reiterated that a merger of his club and neighbours Dundee is not an option.
In his first press conference since the recent takeover of the Tangerines, Ogren was keen to stress that there are no shades of grey as far as that issue is concerned.
"Everybody else keeps raising that but it's not going to happen," he pointed out. "Not while I'm here."
With a new off-field management structure now in place and his first game viewed – a win against Dunfermline – Ogren is starting to make his mark at Tannadice.
"I'm very happy to be here," he said.
"A lot of people are asking – why Dundee United? My son Scott and me wanted to get into European football and Dundee United seemed to be the perfect fit for what we were looking for.
"It's a great area and a great opportunity.
"We're looking forward to a successful future."
On his match-day experience at the weekend, Ogren reflected: "It was a great win, which made a big difference. We had just gotten in so it was a whirlwind day but a lot of fun.
"History proves there is potential here. The club's got a very rich history.
"We know what the club is capable of and we're trying to put ourselves in a position to get there.
"We spent a lot of time looking at it before we purchased it – from a due diligence perspective. So we knew what we were getting into. We're starting to experience it now and it's all good."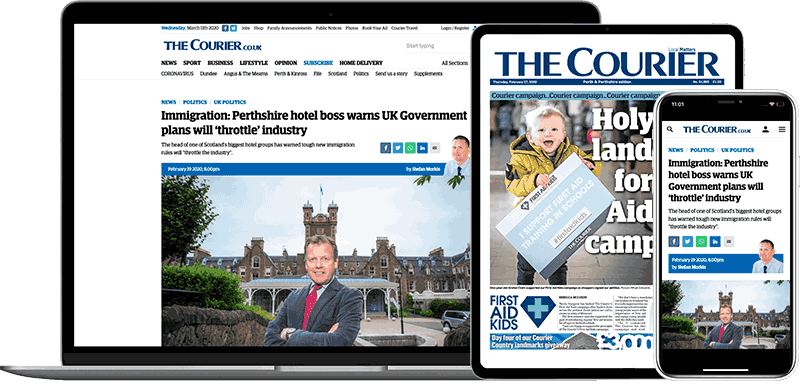 Help support quality local journalism … become a digital subscriber to The Courier
For as little as £5.99 a month you can access all of our content, including Premium articles.
Subscribe