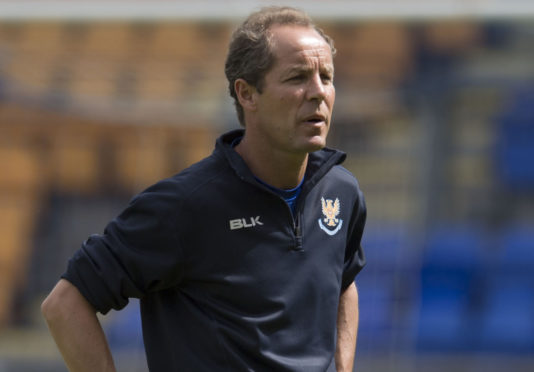 He didn't get the chance to dissuade Tommy Wright from leaving.
But now that St Johnstone are on the hunt for a new manager, Alec Cleland knows better than most that a successful Saints succession is far from mission impossible.
Wright's most recent assistant has supported the Northern Irishman's decision to call it a day at McDiarmid Park after seven glorious years in charge – even though he neither saw it coming nor wanted it to happen.
However, changes in the dugout haven't derailed the Perth side in Cleland's decade in the Fair City. And he doesn't expect that to change, despite the fact that the current task for chairman Steve Brown is to replace the greatest boss the club has ever had.
"I know all the improvements that are being made every year," he said.
"We're still going in the right direction. Tommy has been a massive part of it. But the show must go on and that's what he would want.
"Tommy put a good team around him and put his trust in them.
"I hear people saying: 'He'll be a big act to follow' and: 'Who would want to follow Tommy's footsteps'. They're right that he has achieved so much but things don't stop.
"The new manager won't come in and try to be like Tommy. He'll try and take the club forward in his own way – as Derek (McInnes) did after Owen (Coyle), as Steve (Lomas) did after Derek and as Tommy did after Steve.
"In my 10 years at the club, having a good manager has been imperative but so has been having a good team around him. Steve, Tommy and Derek have had that.
"The squad is in great shape. The average age has come down dramatically. We've gone through that process already. The new manager will have a strong platform to build on."
It's a process that the interim manager will leave to others.
"The chairman has asked me to be caretaker," said Cleland. "I'll do that and the club will go through the process of appointing a new manager.
"I've spoken to Kirsten (Robertson) and made my intentions clear – I want to continue to be part of this club. I don't like saying: 'I want this job' or 'I don't want that job'.
"When I look at the managers they have appointed, they've clearly been getting it right. I know the club will get it right again. Their track record is immaculate.
"I've seen the names thrown about. The chairman and Kirsten's phones will be red hot. Who wouldn't want to work at St Johnstone? It's a great club and it's well-run. It will be an attractive club for a manager to come into."
Cleland was the caretaker boss between McInnes's departure and Lomas's arrival. There were two matches to be taken care of at that time, making the job description a bit different on this occasion.
He said: "I've just been thinking: 'I might be the only caretaker to never get a game. I'll definitely pop up in pub quizzes!
"Myself, Alan (Maybury), Paul (Mathers) and everybody else – we'll try and continue all the good work Tommy has done.
"With Kirsten we'll be trying to put things in place for different scenarios regarding when games are coming back. Hopefully there will be some clarity on that. That's what we're all waiting for.
"We'll be looking towards next season as far as the players who are out of contract are concerned. There have been discussions already about that.
"It's of high importance to those out of contract players obviously. They want to know what will be happening. It's a matter of keeping them in the loop.
"I think St Johnstone have handled a very difficult situation well. We've made sure everybody is on the same page."
Cleland played under the likes of Jim McLean and Walter Smith and he is comfortable mentioning Wright in the same breath.
"These managers were great at man-management and leading a dressing room and so was Tommy," he explained. "Getting players and staff working hard for him. These are great traits in a manager.
"We loved going up against Brendan Rodgers and trying to beat his Celtic team. It was very, very difficult. He was a real loss to Scottish football and Tommy is the same. You want to keep your best managers in the league. He definitely falls into that category.
"Tommy is a loss not just to St Johnstone but to Scottish football."
Being able to keep a secret is obviously another skill Wright has.
"There was never any indication from his during the season that he was thinking along those lines," said Cleland.
"I was shocked. Unfortunately I didn't get the chance to talk him out of it.
"We'd got over our tough start to the season. We'd come through it stronger, with the support of the board and the chairman.
"We all knew we would turn it around eventually and we were proved right. At no time during the difficult period did he say: 'I've had enough, Alec' or anything like that.
"We went from strength to strength and when we finished up we were one of the top teams in the league again.
"Everything was going so well. I was gutted when he phoned me.
"We'll all have opinions on Tommy decision but the most important thing is it was his decision. That makes it the right decision. Tommy got to make it."
THE CONTENDERS: From John Robertson to David Healy, who is next for the St Johnstone job?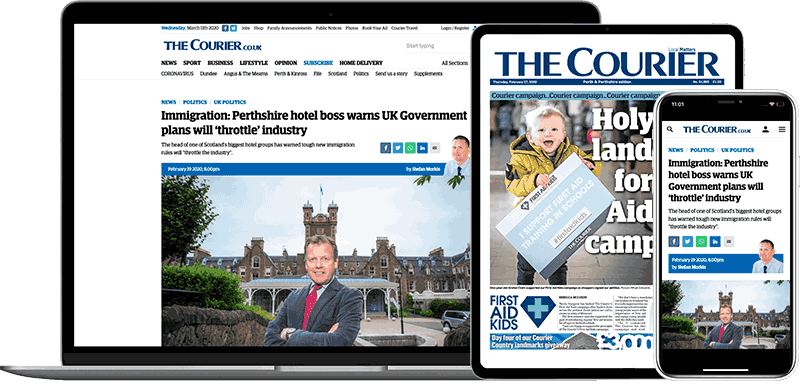 Help support quality local journalism … become a digital subscriber to The Courier
For as little as £5.99 a month you can access all of our content, including Premium articles.
Subscribe