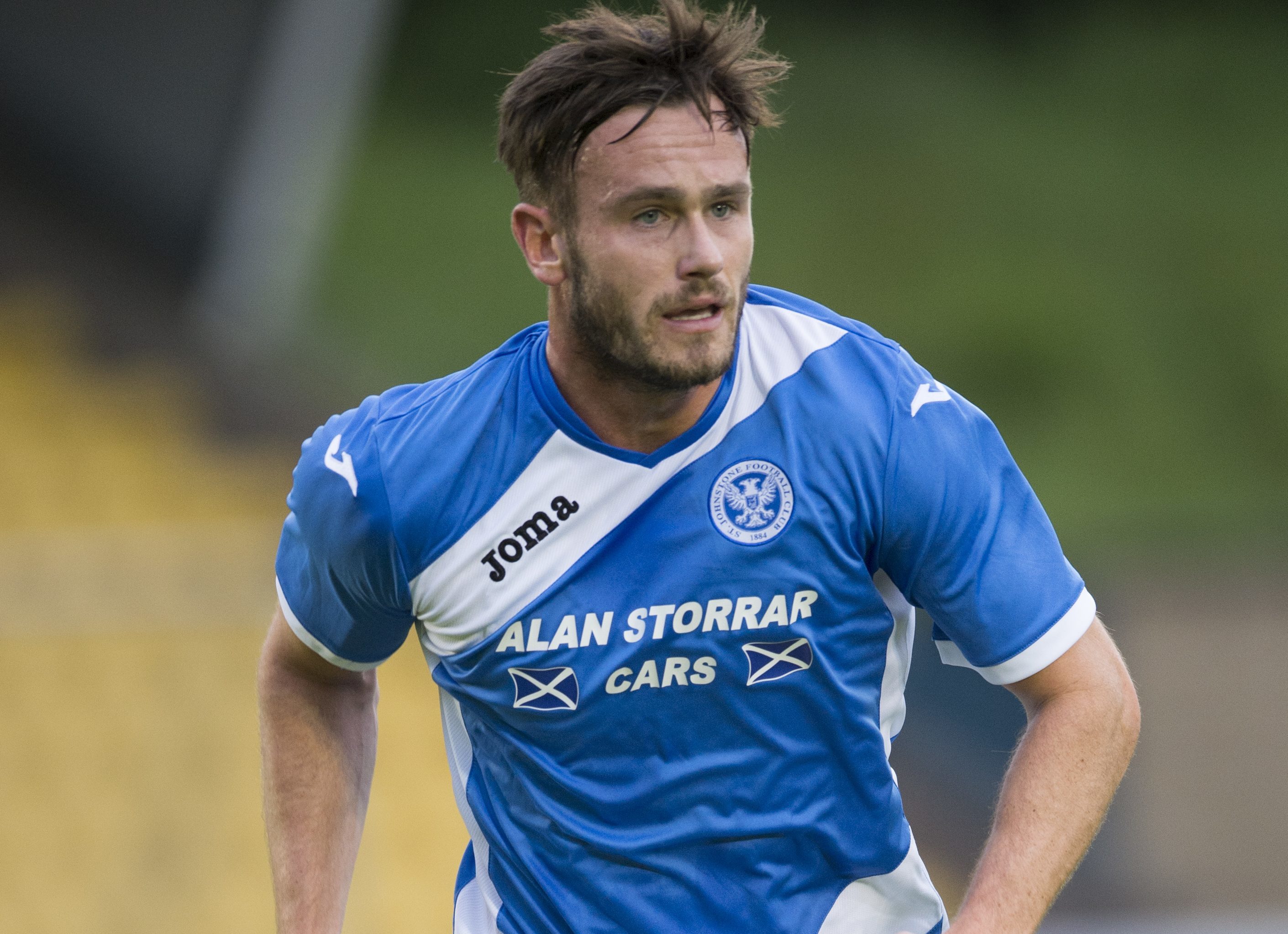 Keith Watson hasn't had the flying start to his St Johnstone career that he wanted.
But the former Dundee United defender is almost ready to fight for his place in Tommy Wright's side.
Watson, who is stepping up his training after being sidelined for well over a month with a hip injury, said: "It has been really frustrating because I wanted to come in, get a good start playing games and make an impact.
"But I hurt my thigh in the Elgin match. I felt it during the game and got through the 90 minutes.
"I thought it was just a small strain so tried to come back but kept breaking down.
"I have never had problems with my thigh before, it's a completely new injury and it's just unlucky.
"I went for a scan and it showed a tear in the muscle, which meant I was going to need an injection and be out for up to six weeks.
"But I have started light training this week, I'll be in working over the international break and hopefully I'll be back soon.
"I'm feeling much better now, I just want to get back and put it behind me."
The positive side to an early-season injury is that Watson still has plenty of time to make his mark in the campaign that is only four league games old.
"It's a long season so you can't rush back and make it worse," he said.
"I have fallen into that trap before because you get so desperate to get back and push yourself too much.
"But that doesn't do you any favours in the long-term, it's best to make sure you're 100% before coming back.
"I have not had any problems with my knees in a long time and I played over 30 games last season.
"So I'm used to playing games, it's just unlucky when you get injured but that's what happens in sport sometimes.
"There is plenty of time left, loads of games so hopefully I'll be able to get into the team and get a run."
St Mirren's player of the year last season added: "The international break has been good for me, the next game is Partick so hopefully I can be back involved for that.
"It has been frustrating seeing the lads playing games when I've been stuck in the stand and in the gym.
"All you can do is keep your head up, work hard and get on with it.
"The boys have had a decent start to the season, the first two results were good and then we've had two defeats.
"There's a great fighting spirit here and you saw that in the Celtic game, where we were unlucky not to take something from it in the end.
"Against Inverness we should have taken a point and it was a scrappy goal at the end, the ball could have gone anywhere.
"The lads have a few days off, they'll come back fresh and hopefully we can kick on against Thistle."