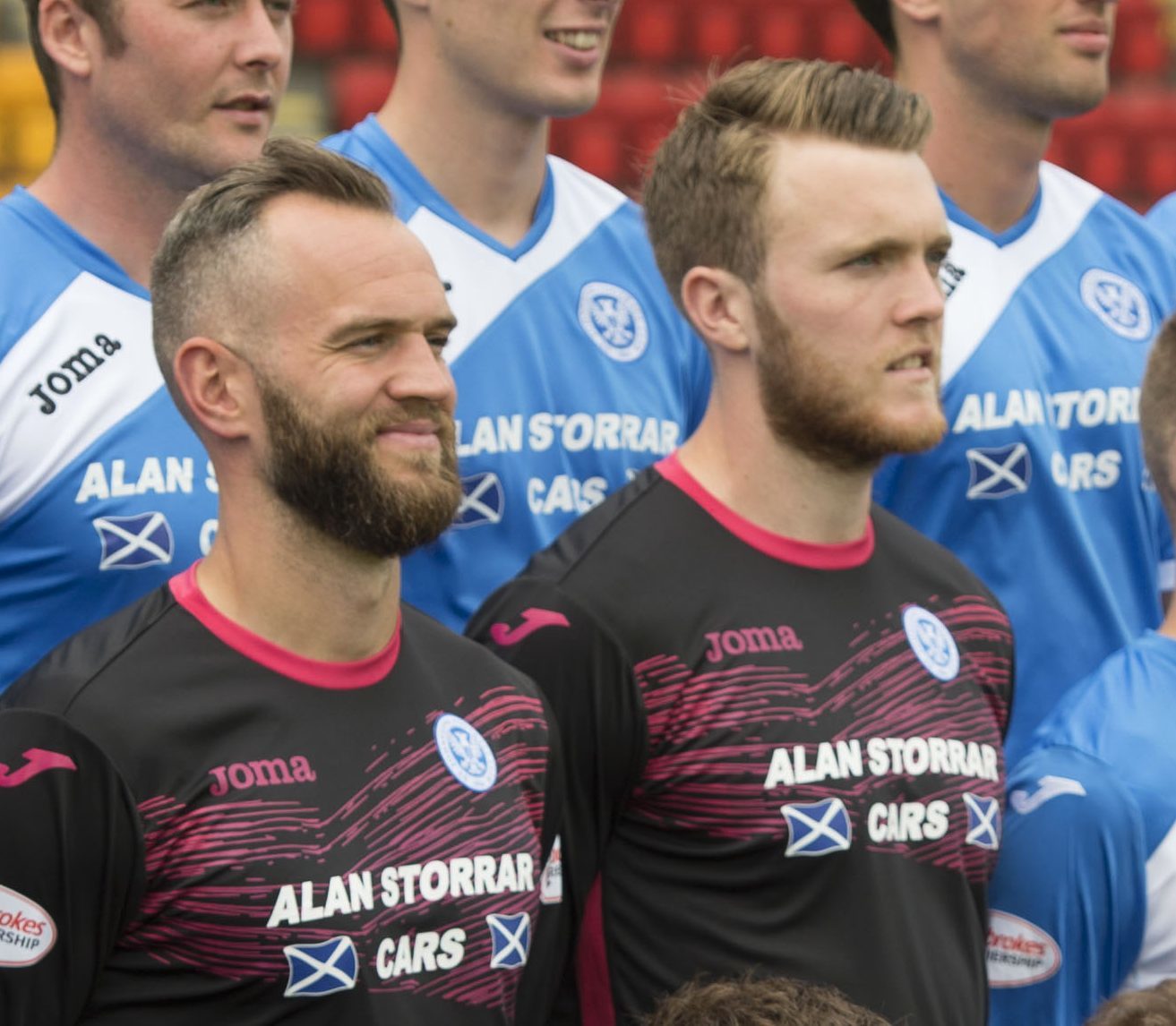 St Johnstone goalkeeping rivals Zander Clark and Alan Mannus brought the best out of each other last season.
And the young Scot believes it will be a case of same again in the new campaign.
Manager Tommy Wright feels he has the strongest combination of keepers in the Premiership.
Clark got more game-time than the Northern Ireland international last term but it will be back to square one as they fight for the gloves in the Europa League qualifiers.
"It will be another battle between the two us again," he said.
"I'm delighted he's signed a new contract because he definitely brought the best out of me last season.
"With Al's performances, it looked as if I brought the best out in him as well.
"It is good for the manger to have the two of us, I would imagine.
"I knew what the challenge was to break into the team and, when I got in, to stay there.
"When Al got back in I've had to try and get even better to force my way back.
"With a keeper of Al's calibre, that's always going to be a tough task."
Clark added: "We'll both be trying to impress in pre-season.
"We're starting off with a clean slate. I don't assume that I'll be playing and I'm sure Al is the same.
"We'll see how it goes in the next few weeks.
"I don't think it's a case of me having first dibs.
"Al has been away training with Northern Ireland. It will have been goalkeeper-specific work that I haven't had.
"It will be a case of who catches the manager's eye again.
"I'm looking forward to staking a claim."
Clark has been at the Perth club for two previous European campaigns but this will be his first time in the matchday squad.
"I went to the Rosenborg game and the Alaskhert away match as well," he recalled.
"This will be my first involvement with the team, though.
"It's been something I've been thinking about since the end of last season. When you're away for your three weeks off you need to make sure you're ready to go.
"Even just experiencing those European nights from a bit of a distance was great.
"It will be really good to be involved with the team this time.
"I've taken a lot away from what I saw. How you have to prepare for different styles of play and weather – those sorts of things.
"We'll look forward to the draw and I'm sure the manager, Callum and Alec will do their research and we'll start trying to go as far as we can in the competition."